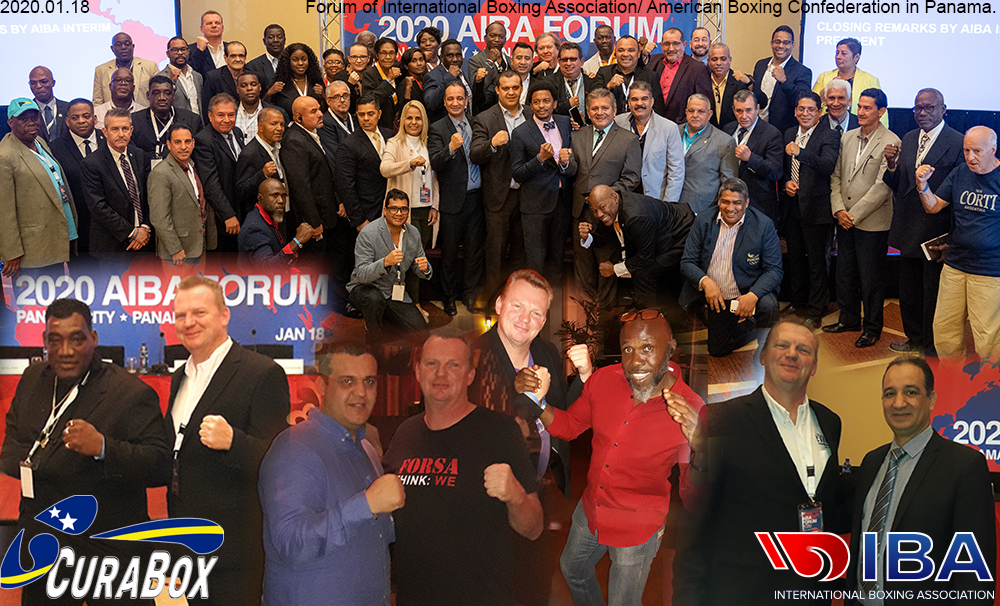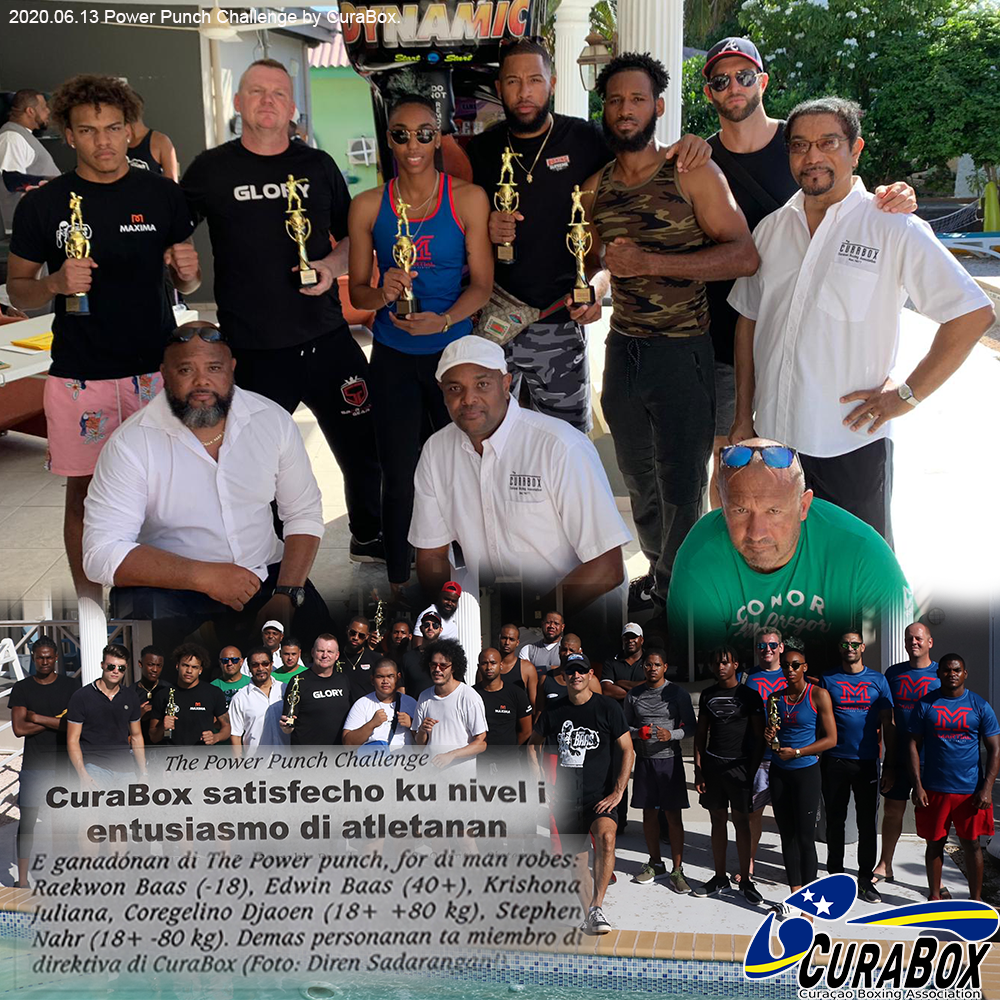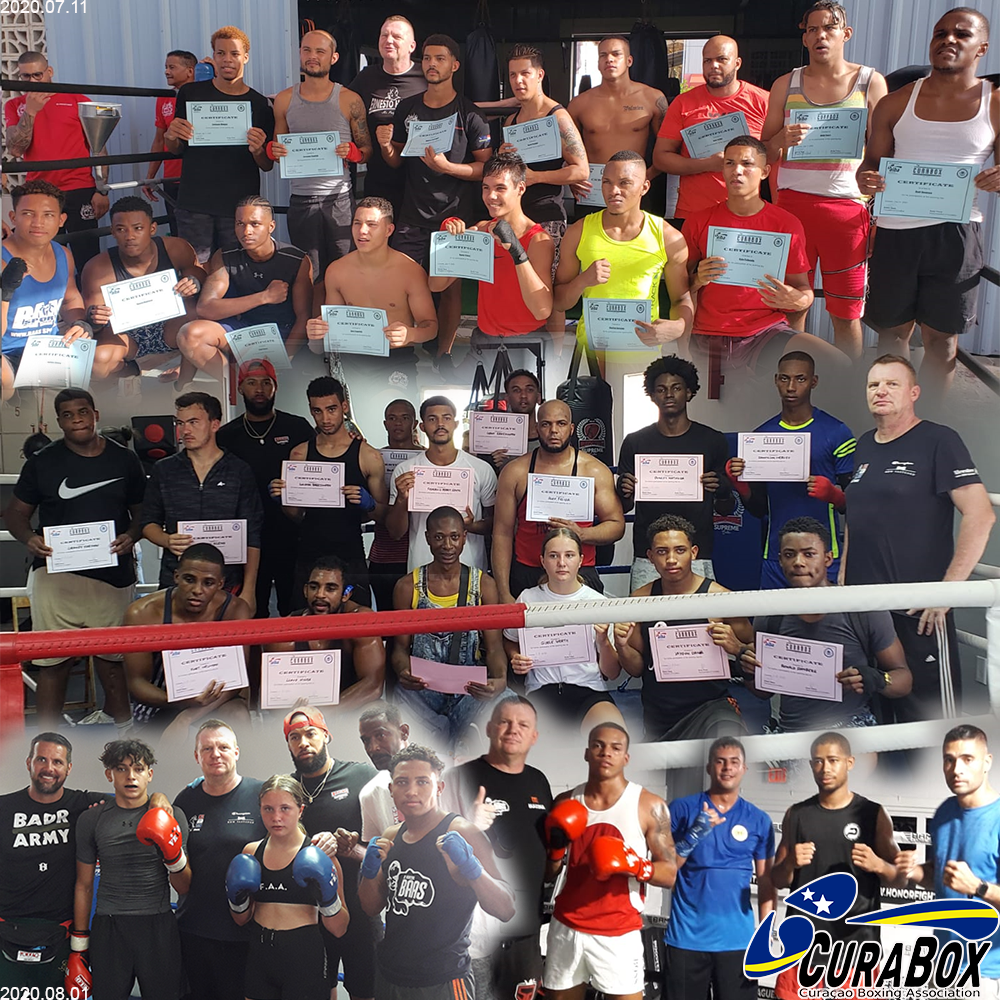 2020.10 @ Balyn Boxing Club Rotterdam, Fit Boyz Rotterdam, De Voltreffer Nieuwegein, New Sport Challenge Haarlem, Sportsinc. Langedijk, Easy Boxing System Alkmaar, TaekRosa FDC Utrecht. Edwin Baas & Raekwon Baas with Boubkar Belkasmi, Jose Medina, Michardion Ortega, Godfried "Chofi" Balijn, Jurmar Valentijn, Abdelmalik Lgamawi, Rodney Ernst, Sam Wagenveld, Boris vd Vorst, Ben Zwezerijnen, Hannes Schneider, Hassan Aitbassou, Kader Benali, Aleide Lawant, Glen Huisman, Denis Sharoykin, Josemir Poulino, Angelo Rosalia, Fazil Akimyewo Juma Kaggwa.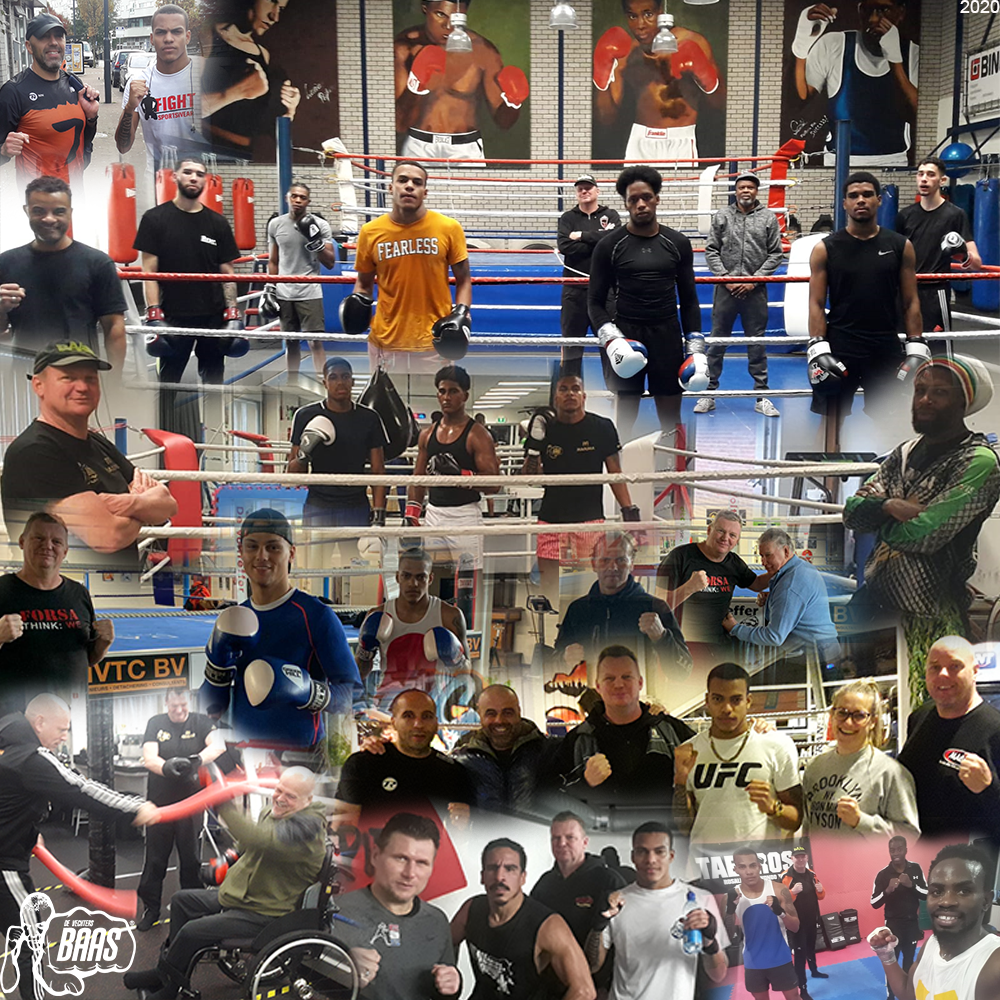 2020.10 @ Karkach gym Vlissingen, Fightcentre Groningen, Bolem Gym Haarlem, Baoui Trieu Groningen, FightClub Haarlem, Taekyon Haarlem, Rock Gym Zaandam, Sportsinc. Langedijk, Smile Sport Haarlem, Ben Ali Gym Noord Scharwoude, Fearless Wassenaar, Sports Academy Sellak. Edwin Baas & Raekwon Baas with Ginuwine Kwidama, Saïd Karkach, Stephan Tapilatu, Gert Flik, Melanie van Zandvoort, Boauelem Belaini, Earl Blijd, Robert Bikkes, Mohamed "Mootje Monteur" el Meshbahi, Fred Katers, Marc van Keulen, Peter van Gelder, Charissa Soumeru, Dennis Rock, Joey Gogulski, Hassan Aitbassou, Kenneth Leeuwin, Bert Rozemeijer, Mohammed Benali, Kader Benali, Abdallah Benali, Glen Huisman, Donovan Wisse, Suhailey Albertus, Dave Davis, Joost Muder, Giwanni Schaap, Ibrahim Sellak, Jamal el Otmani, Ronnie Jackson.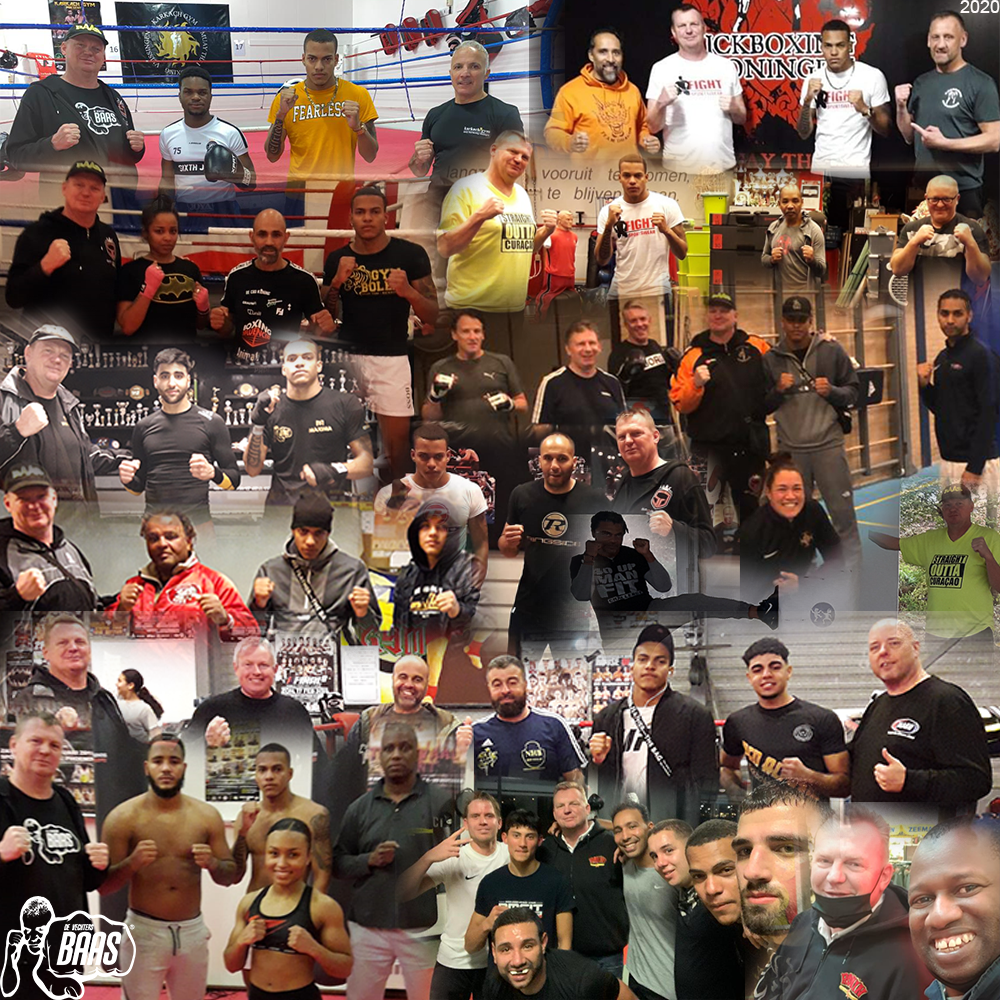 2020 Guests @ Baas Sports. Giselle Werth, Howard Komproe, Godfried "Chofie" Balyn, Murat Ilgen, Mostapha Benali, Bayram Guzel, Serkan Vurgun, Atilla Cakmak, Serhat, Anthony, Giovanni Rijkaard, Pascal Rasoelbaks, Randy Heyer, Gregory Costina.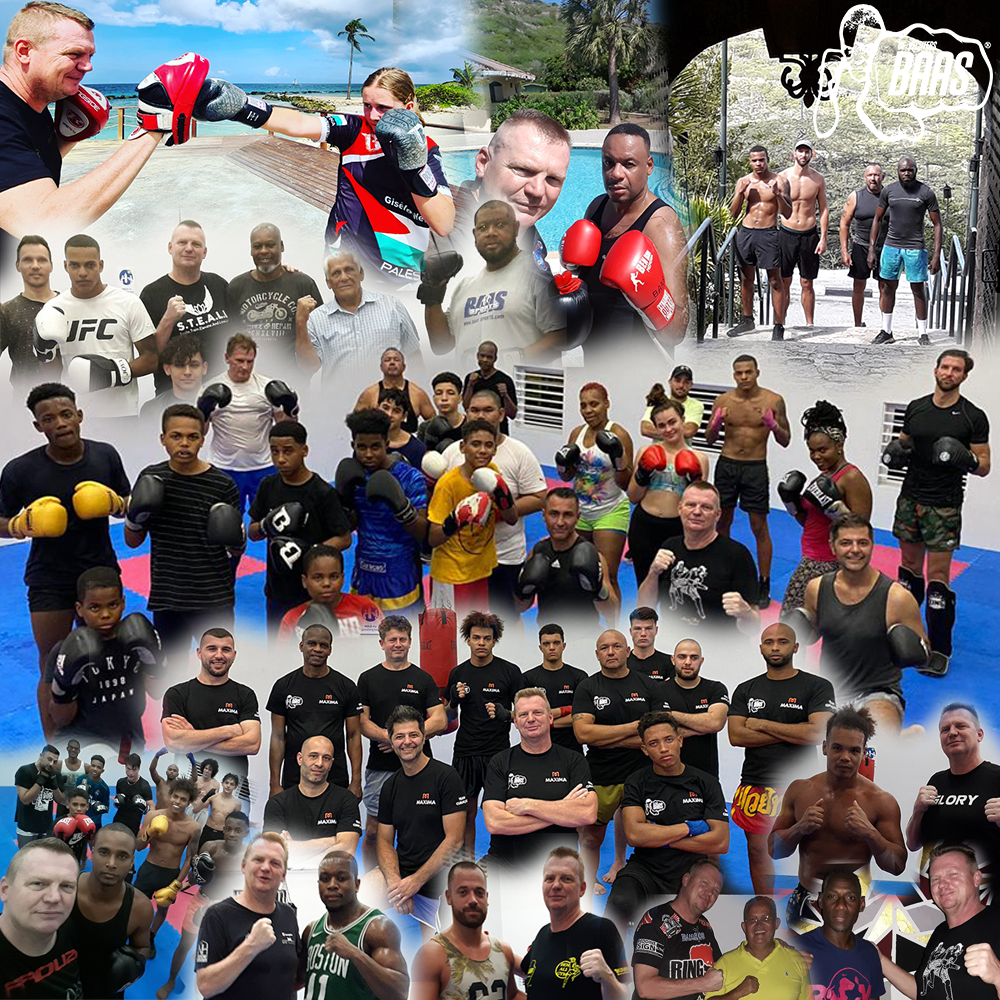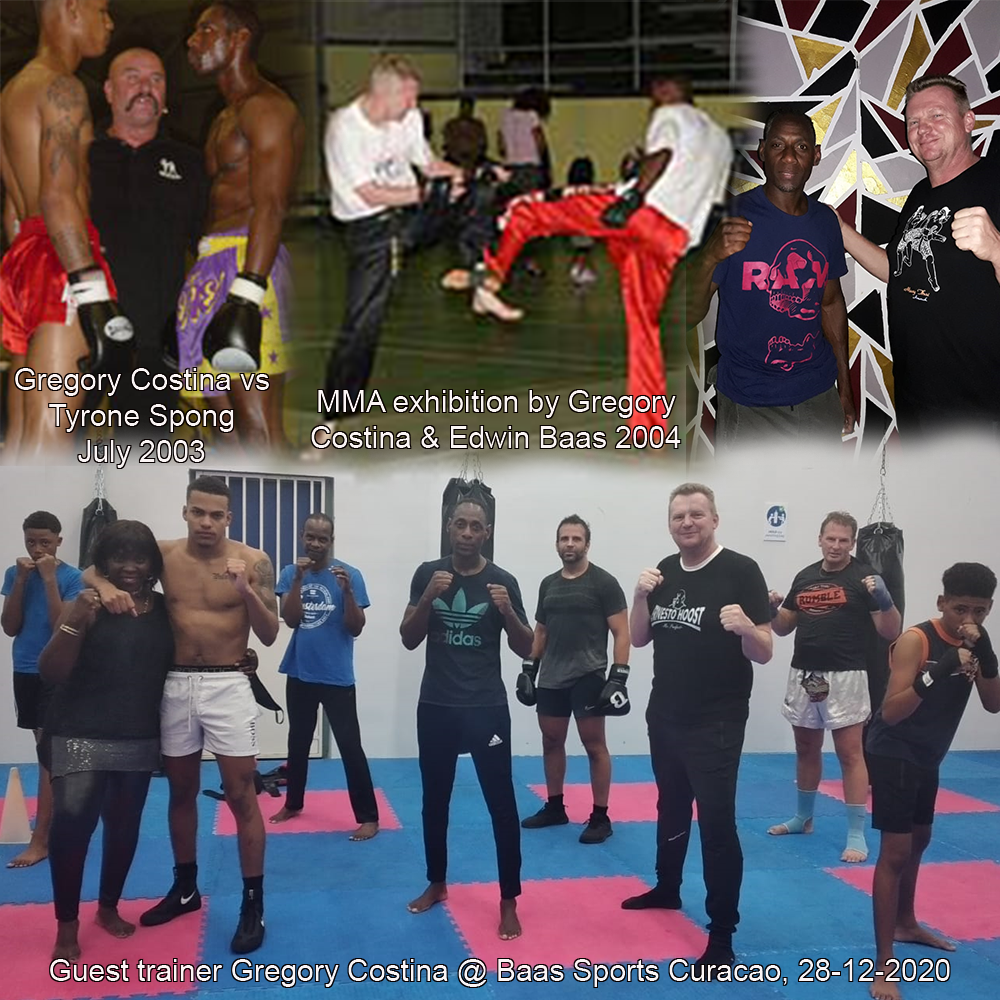 2021.01.17 CuraBox "The battle of the middleweights". Raekwon Baas (18) from Baas Sports Curacao made his debut in a bout of 3 rounds of 3 minutes in the  Middleweight division (69-75 kg) Elite. Raekwon supposed to make his debut in Aruba in September 2019, however, the bout and all other competitions, like the youth championships in The Netherlands, were cancelled because of COVID.  Raekwon's opponent Ronin Prince from Attaf Fighting Factory was too experienced for him and won. Ronin made a victorious boxing debut May 2018 at "Roll with the punches". The same year Ronin won at the age of 16 impressive of a 5 years older opponent. June 2019 Ronin won an Aruban boxer even more impressive in the 2nd round. As kickboxer Ronin fought in Uruguay, Suriname, Colombia, Aruba, The Netherlands, Curacao and he should participate at the 2020 World Championships in Thailand, but that event was cancelled because of COVID-19 pandemic
Soumia Abalhaja @ Baas Sports Curacao. Soumia has several talents. She became Dutch champion, Benelux champion, world champion of the WPKL (World Professional Kickboxing League), world champion of the WFCA (World Full Contact Association) and World Champion Muay Thai League, a tournament with 8 champions). Besides being a fighter Soumia is also known as a presenter, actress and singer.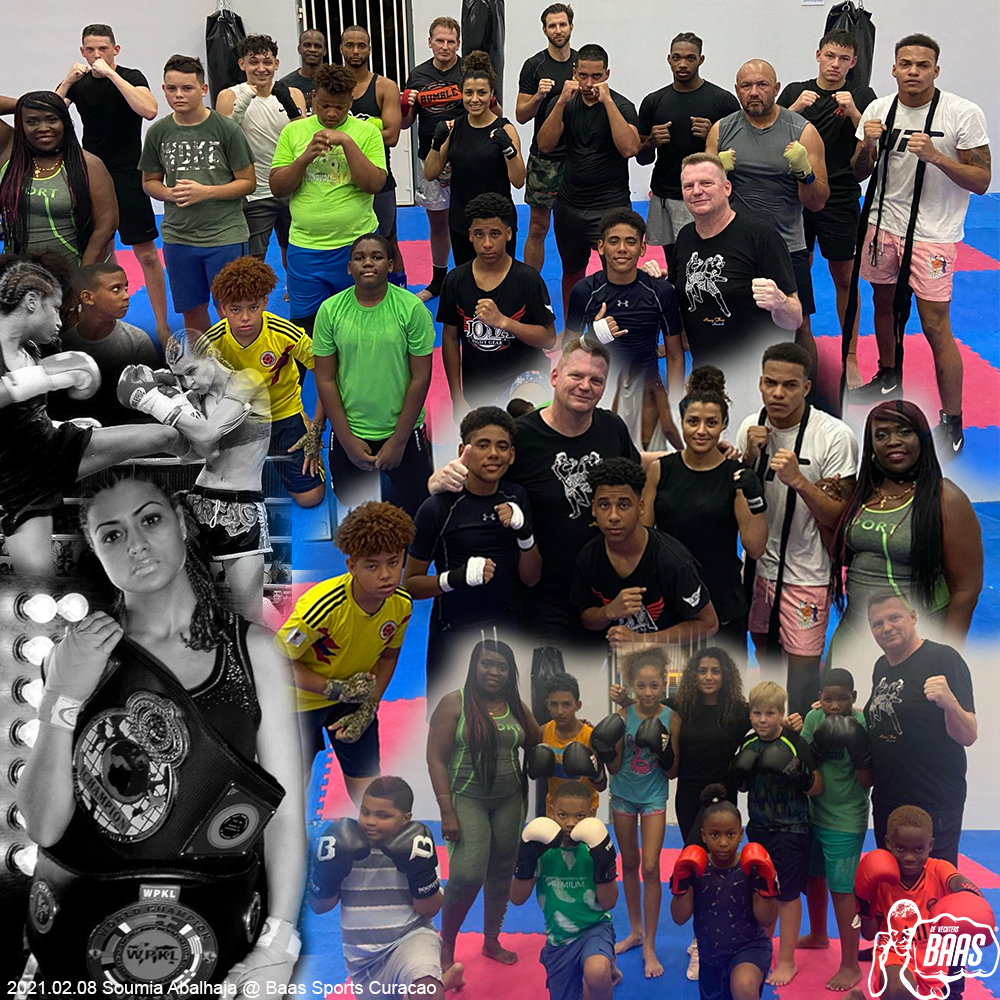 Nourdin Johri @ Baas Sports Curacao. Nourdin is a former Muay Thai champion with 70 A-class fights and as top referee head official of the World Muay Thai Association (WMTA).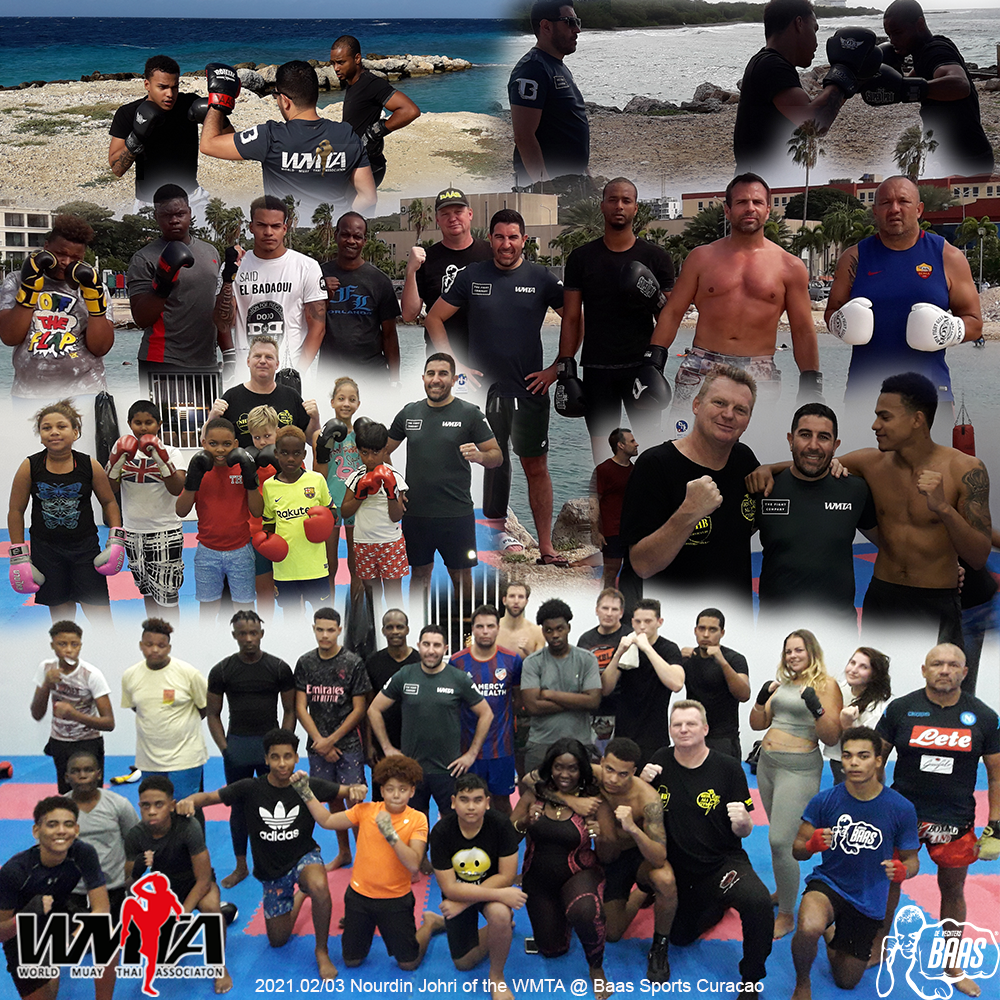 2021.04  Bonaire with Dave Wever, William Evertsz, Elvis Molina, Ron Soechit.
2021.06 Sint Maarten with Stephen Ellis, Marco London, Shawn Blair and his boxing team.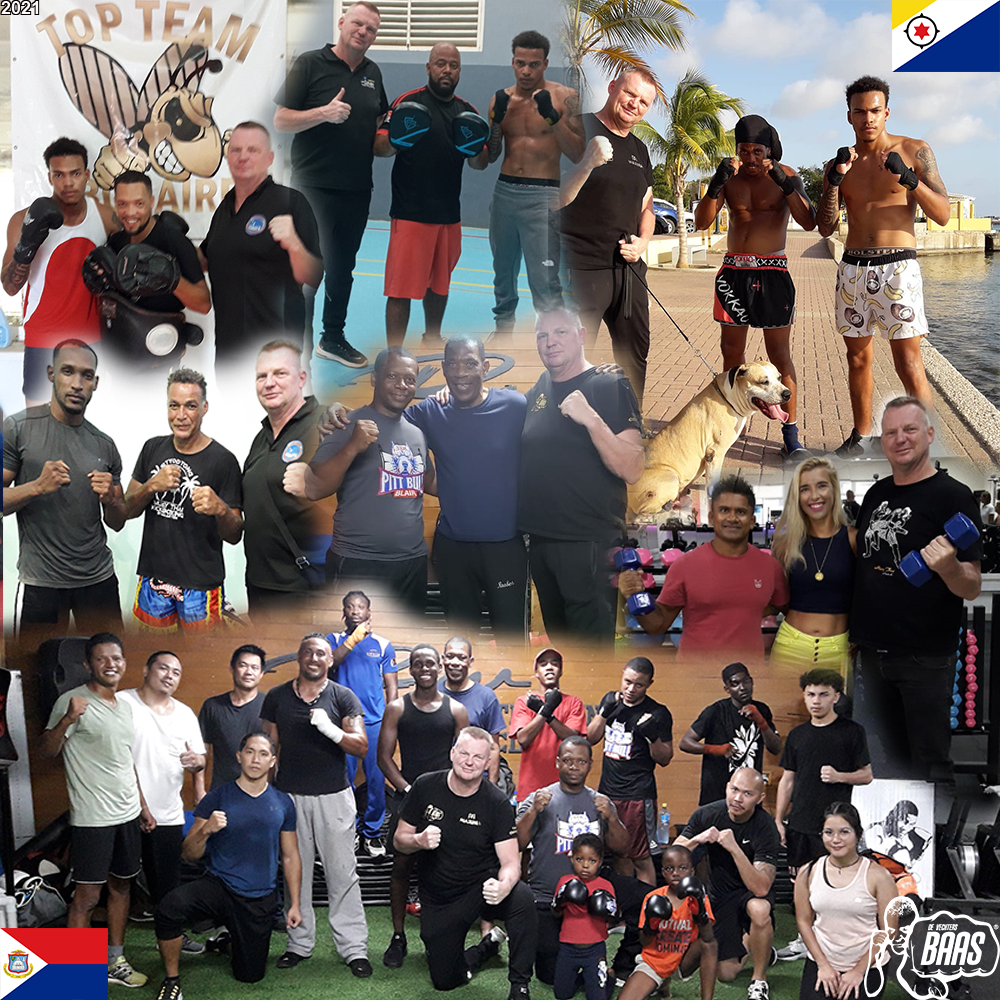 Kevin Scharbaai (71.9 kg) from Baas Sports won  the main event unanimously in the Middleweight division (69-75 kg).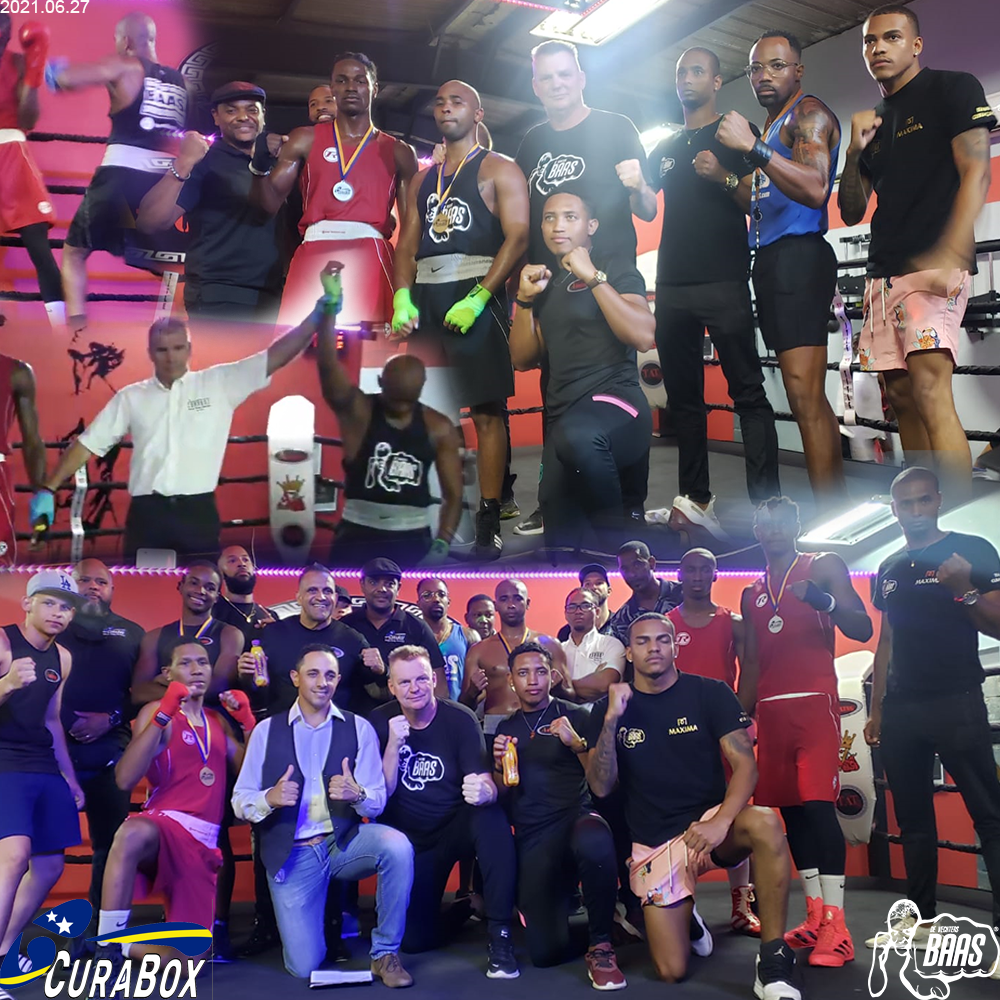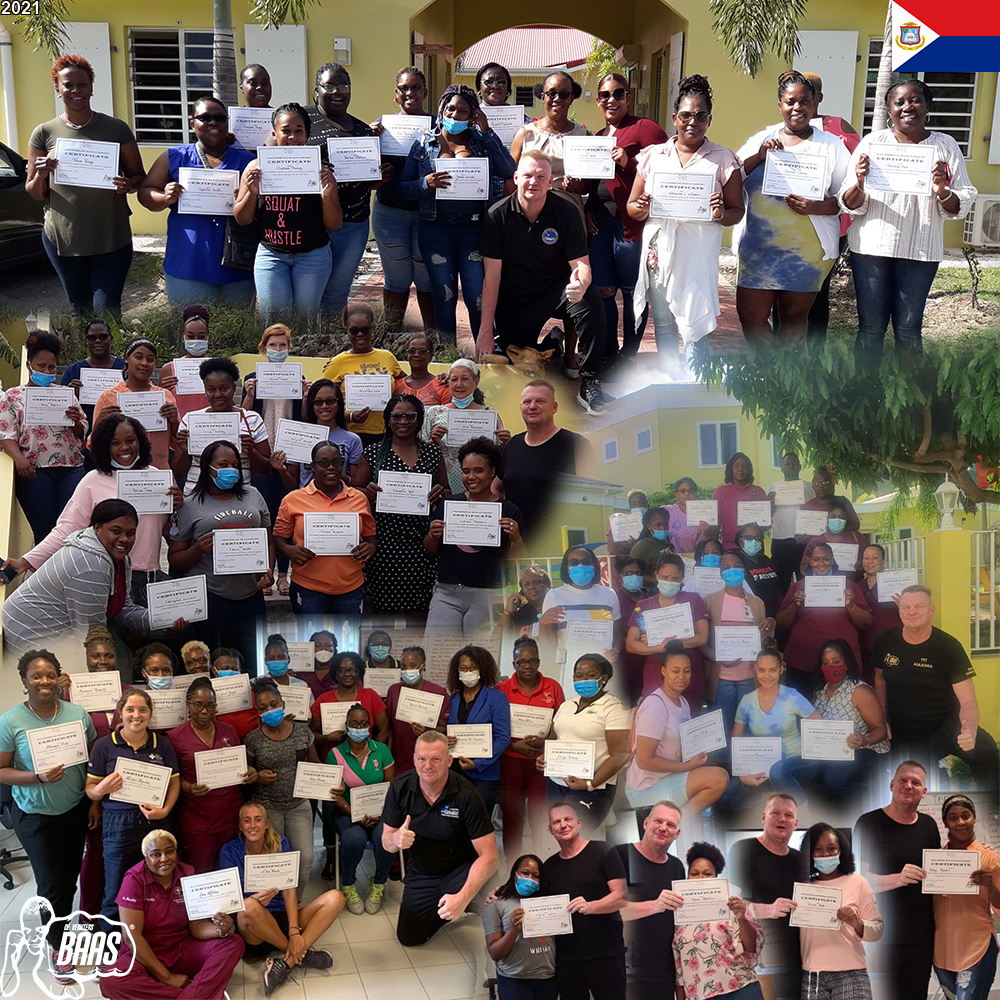 KAP (Komishon Aktividatnan Soshal pa personal di Prison) organized "Unidat den korpsnan di Korsou". Edwin Baas took care of the fit competition with support of the volunteers; Anthony Cijntje, Gilbert Girigori, Grego Scharbaai, Helmin Wiels Jr, Huibertico Balentien, Jonathan Symor, Raekwon Baas, Andy Frans. The first 3 places were for KPC (Police), Douane (Customs/ immigration) and Curaçao Militia (local army)..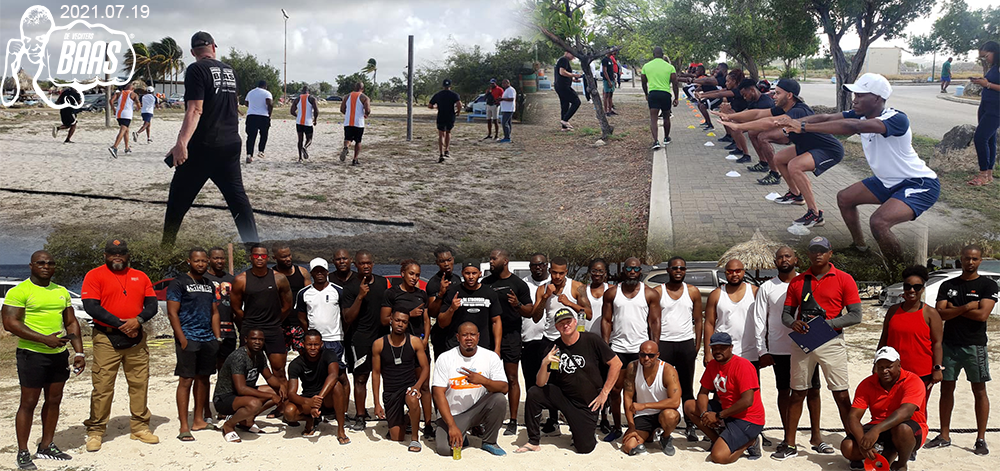 Reunion of the team that participated at the 1993 World Championships in Athens. Reunion  organized by Alex Janssen. In the photo's Edwin Baas, Roma Pijlman, Sonja Janssen, Inge Boele, Marije Borst now (2021) an then (1993) and oorganizer of the training/meeting Alex Jansen.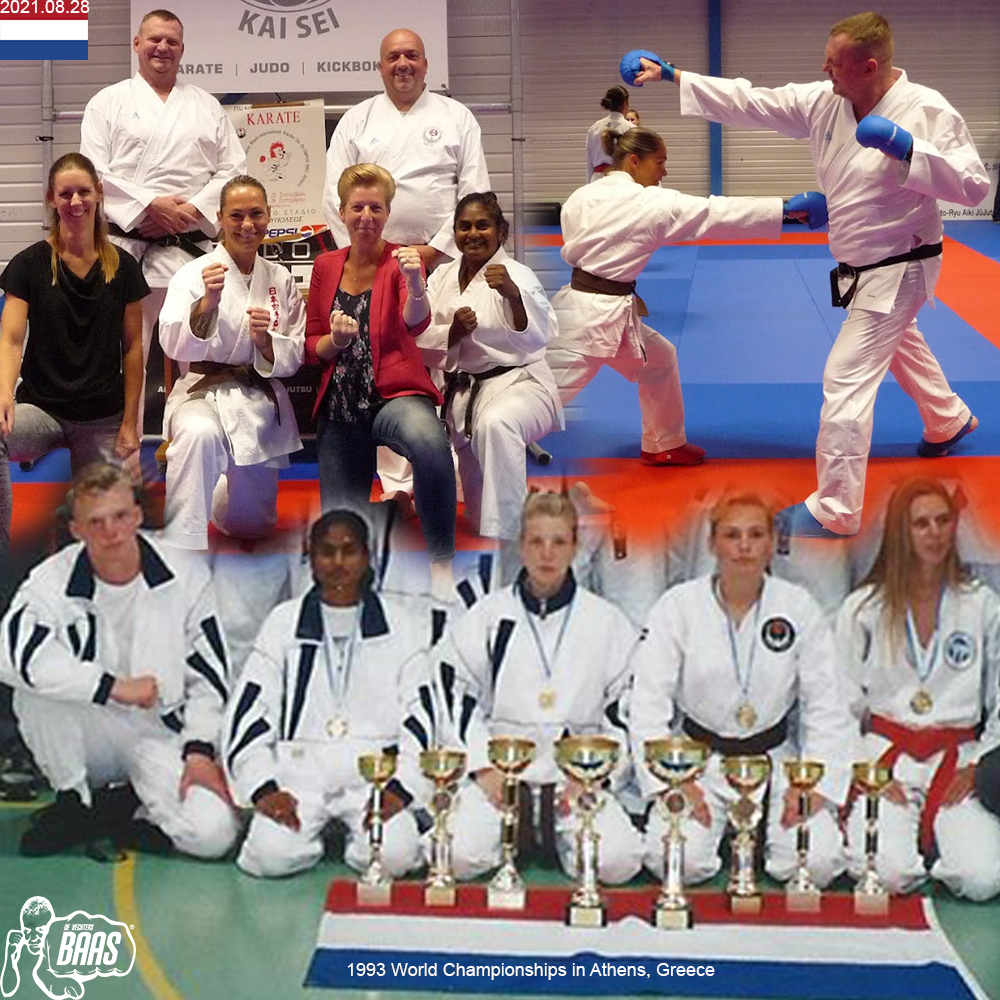 @ AikiBudo, Maxima, Rock Gym Zaandam , Taekyon Haarlem, New Sport Challenge, Gym Haarlem. Edwin & Raekwon Baas with Danny Wijngaarden, Ronson Dalloesingh, Murat Ilgen Boubkar Belkasmi, Aydin Kahraman, Muammer Ilgen, Omar Belasmi, Mohamed Belkasmi, D'Angelo Marshall, Dennis Rock, Marc van Keulen, Charissa Soumeru, Fred Katers, Jeffrey Alfonsus, Hannes Schneider, Rastiano, Oby van Andel, Kane Schneider, Abdel Kofi, Faouzi el Kandousi, Jeroen van Diemen, Rene Wessel, Jamal el Otmani, Joost Mulder, Angelo Rosalia, Ruud Hillenaar.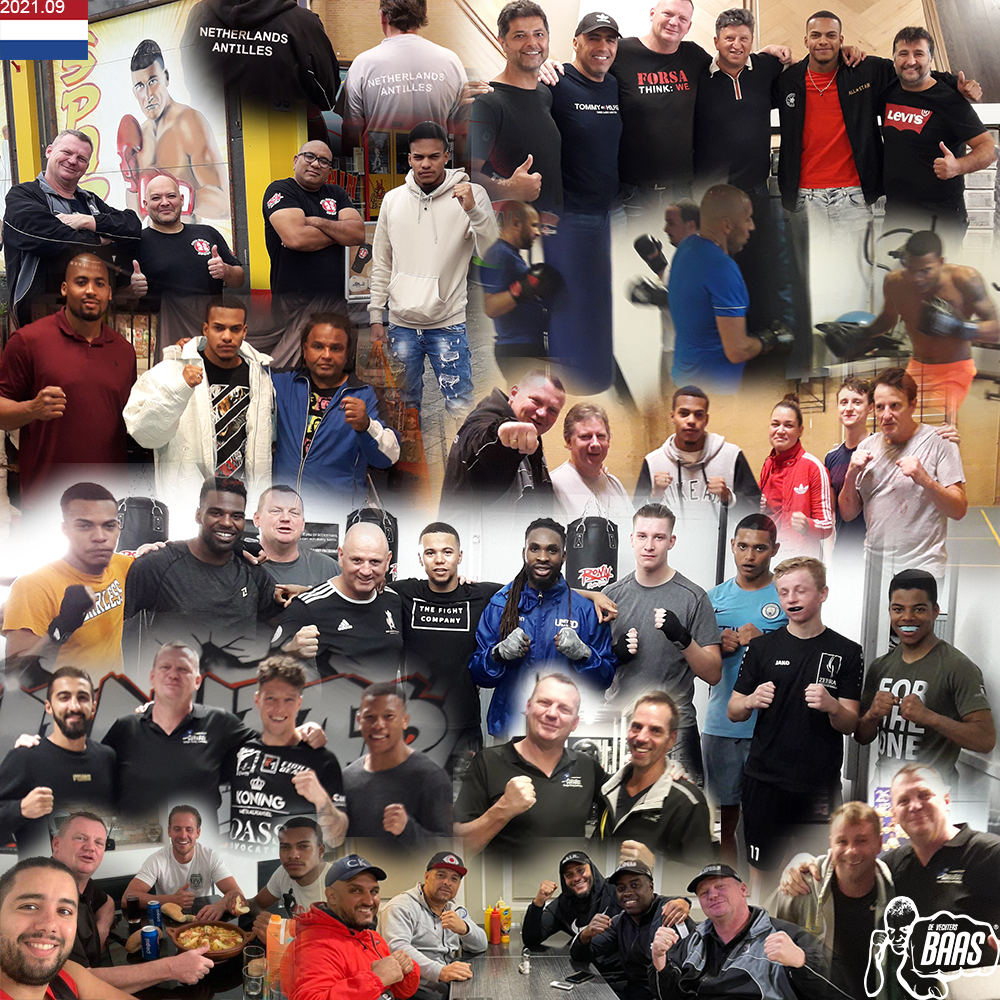 @ Future Champs, WFL, FDC/ TaekRosa Utrecht. Edwin and Raekwon Baas with Safouane Riani, Manar Abdallah, Ana, Miangelo Windster, Hassan Aitbassou, Glen Huisman, Mahmut Caylak, Ronan Huisman, Soufian Ballah, Tom Wesselink, Haydar Gündoğmuş, Murat Ilgen, Peter Aerts, Nourdin Johri, Montana Aerts, Bilgin Uray, Ugur Aktas, Murat Isci, Angelo Rosalia.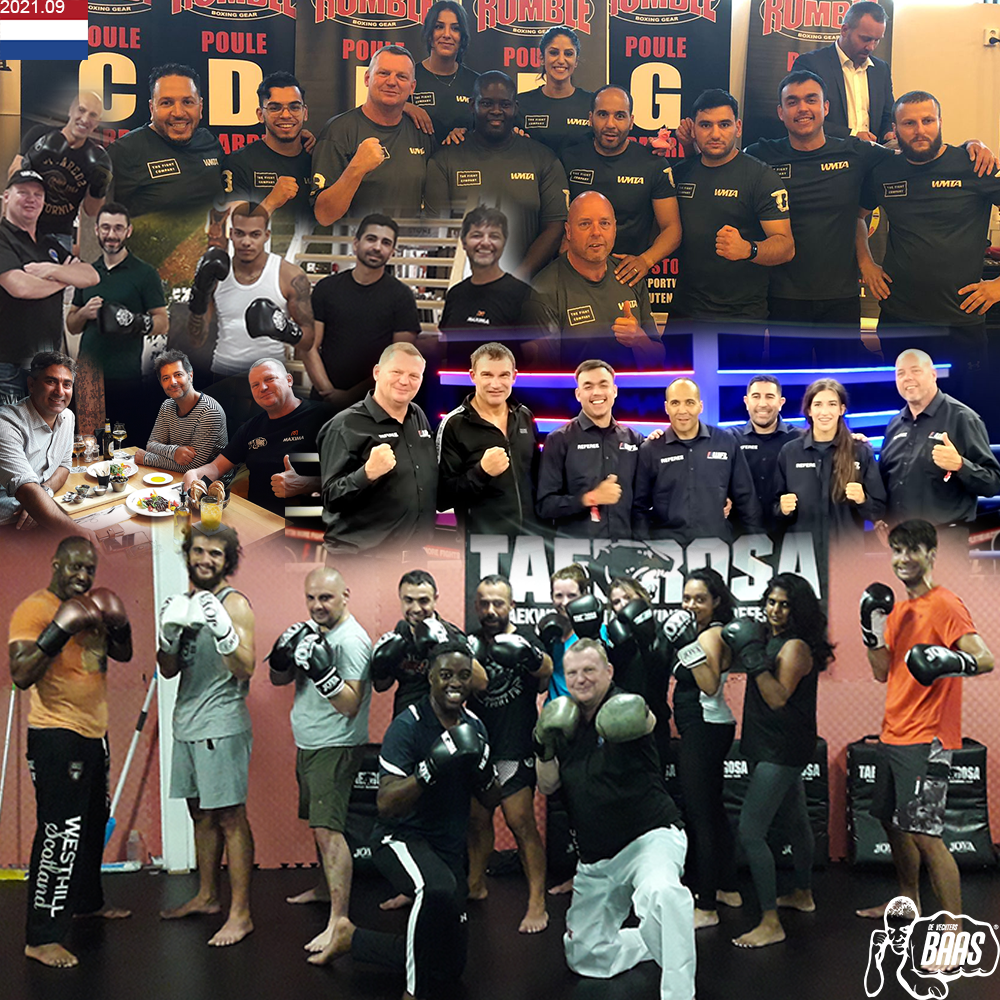 @ WFL Utrecht,FightClub Den Haad, Raw Diamonds Almere, Team Thriving Heerlen, Kassem Gym Alphen a/d Rijn, WMTA. Edwin & Raekwon Baas with Melvin Manhoef, Kevin Chin, Shera Oedairamsingh, Daychemar Coeriel, Rhydel Vogelenzang, Peter Aerts, Maritzarda Hersisia, Reza de Groot, Remy Bonjasky, Clyde Petres, Marciano Bhugwandass, Ali Esadik, Mikky Manjic, Daniel Sharifi, Melanie Fluiter, Colin Mannsur, Hassan Aitbassou, Glen Huisman, Francois Lubbers, Ana, Miangelo Windster, Soeresh Bhatoe, Dirco Wit, Safouane Riani, Mimoun Ahbouk, Nourdin Johri, Montana Aerts, Ronan Huisman, Manar Abdallah, Angelo Hak, Soufian Ballah, Mahmut Caylak, Anil Sewnaik.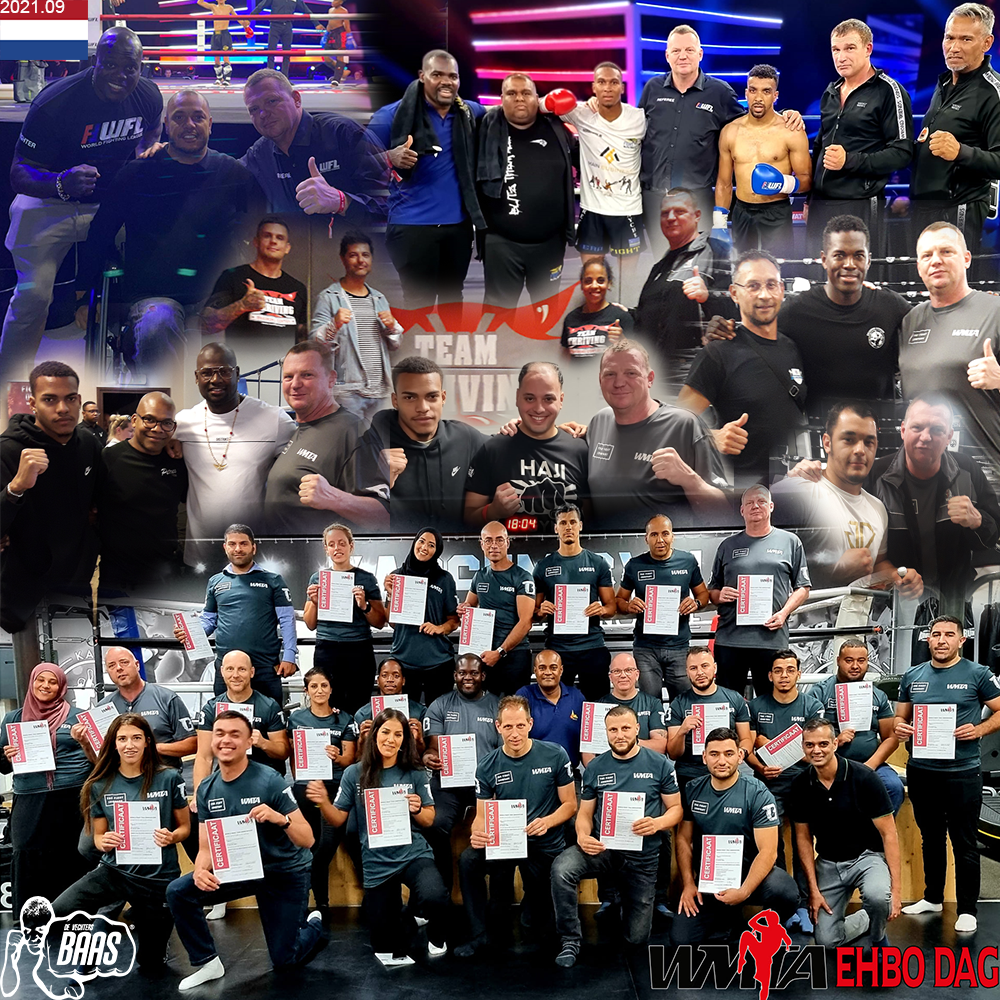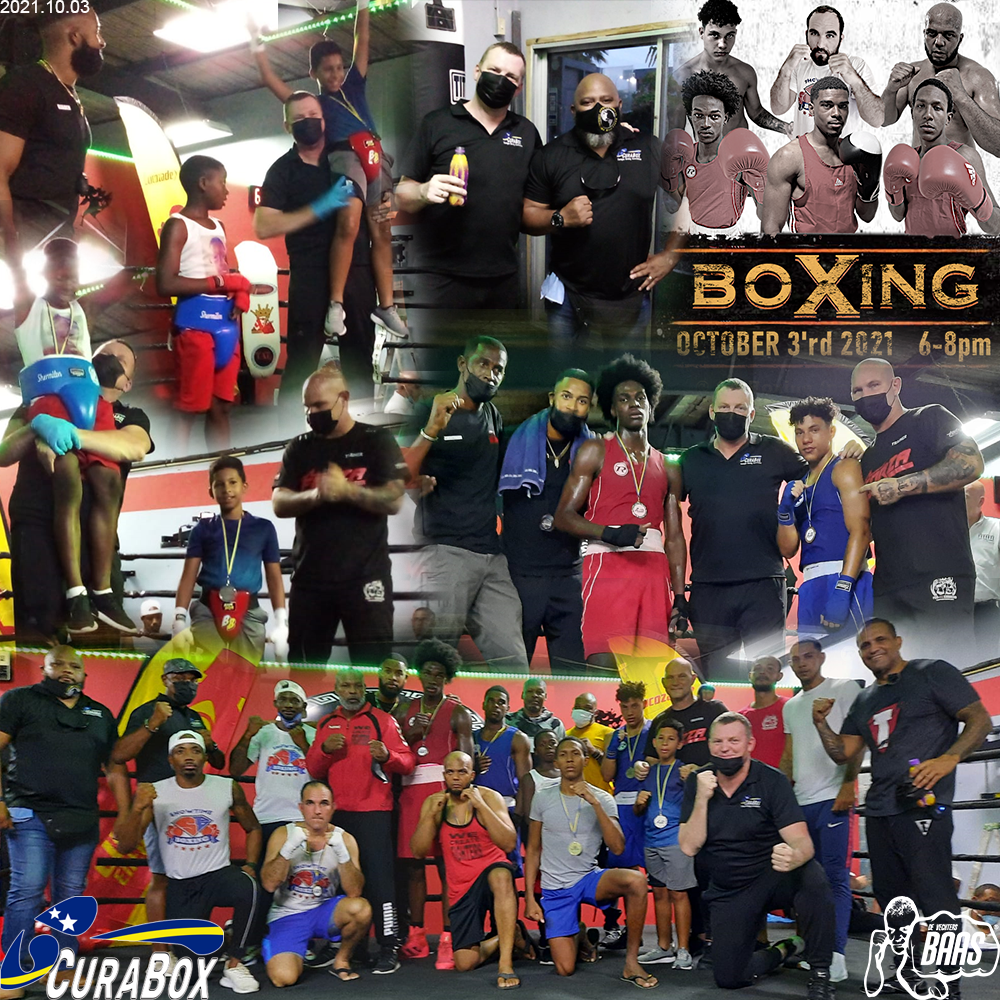 At the Kick-A-Thon (to raise funds and awareness for sickle cell) there were 3 categories; youth, women and men. Results men; 1st Redferne Regales, 2nd Sem Klein and 3rd Edwin Baas.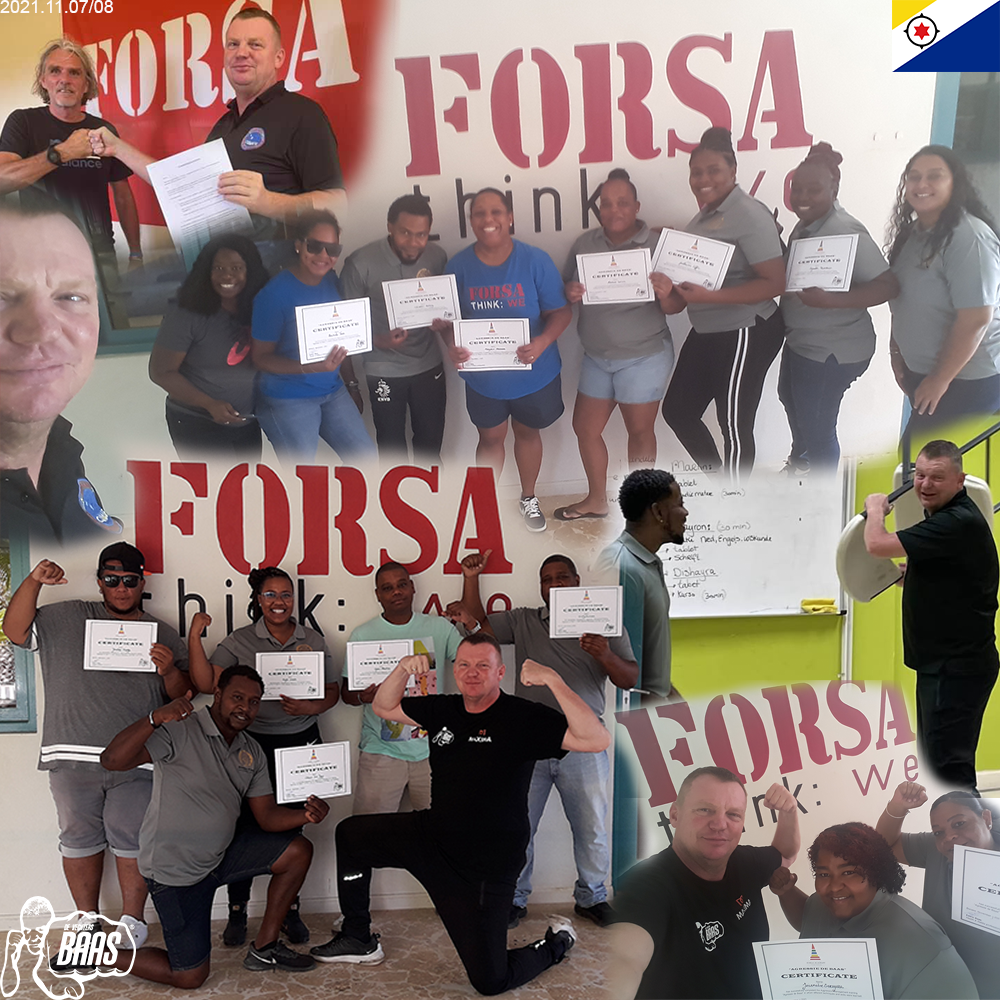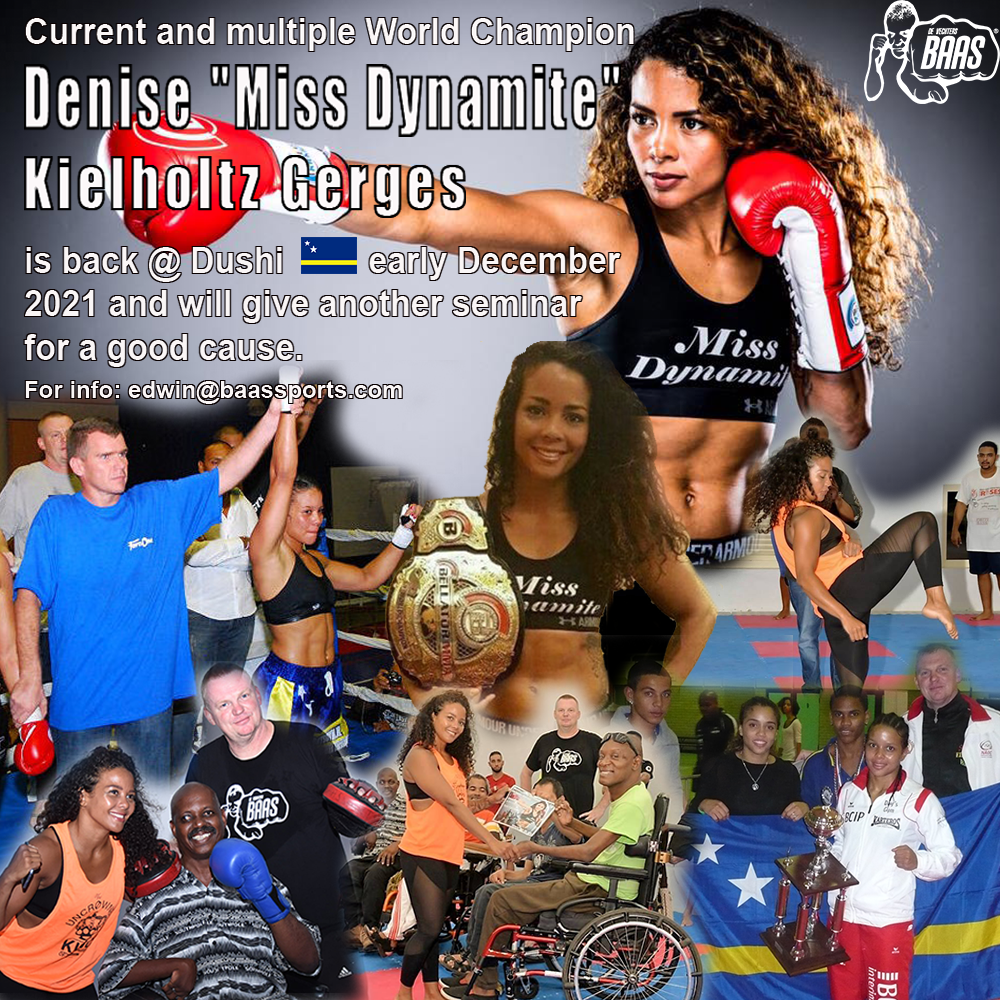 2021.12.07 Empowerment by Denise Kielholtz.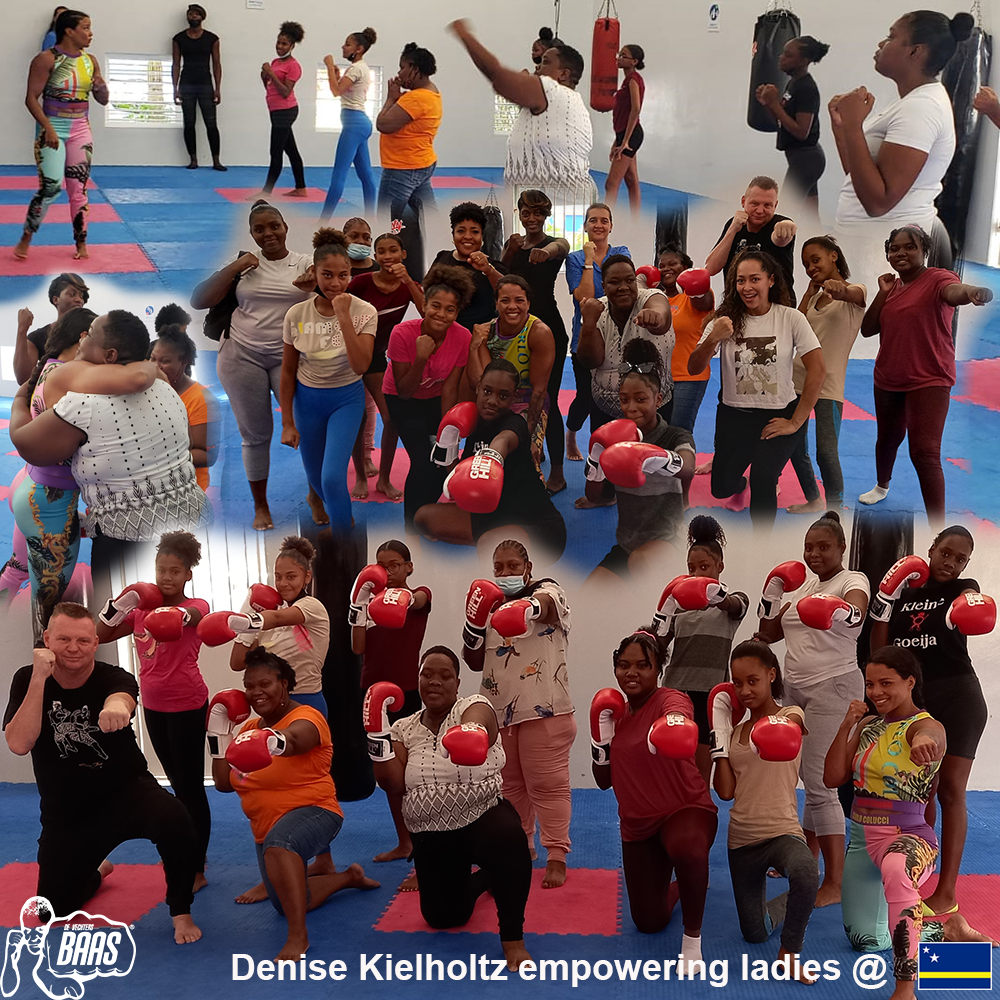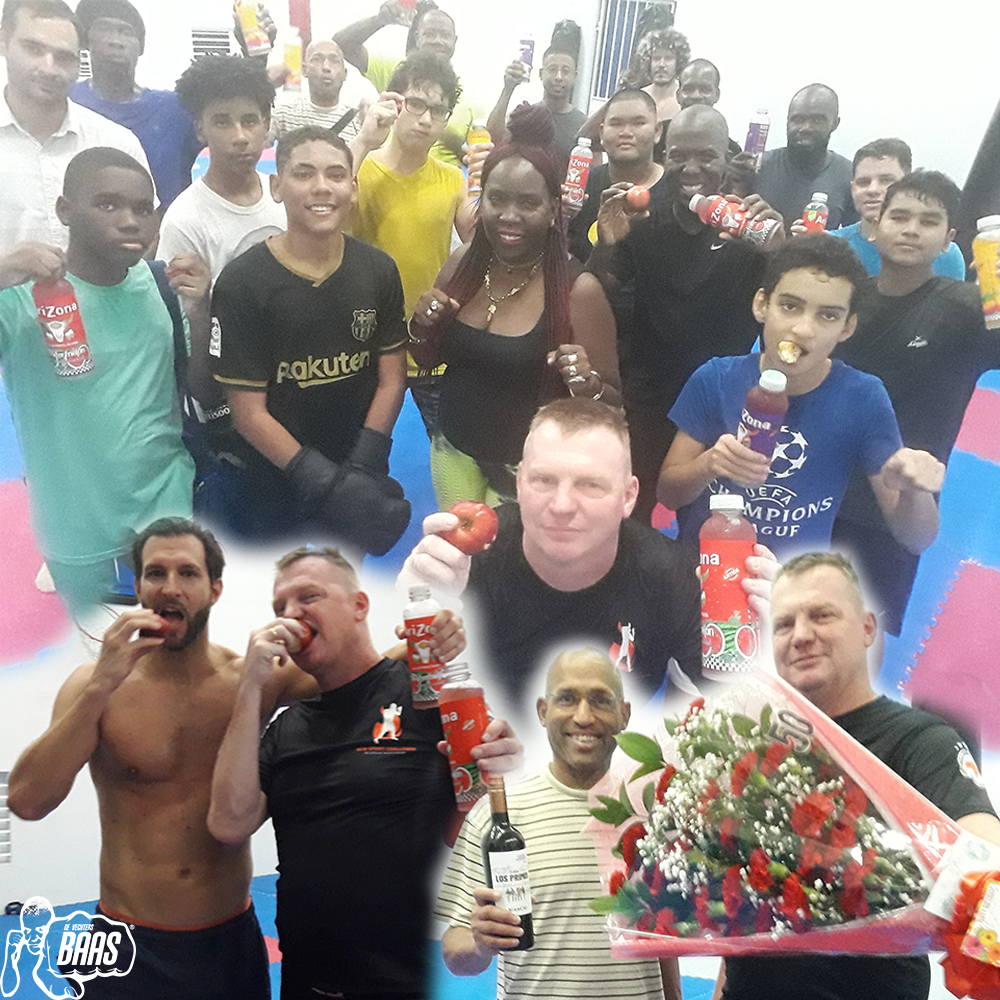 2021. Omar Berkane, Soumia Abalhaja, Noudin Johri, Mohamed "Mo Mattiz" Adroun, Denise Kielholtz, Aydin Kahraman, Suriel Hooker, Guillermo Matulessy, Cedric Bacuna, Younis Rasho, Michael Henskens, Luigi Kwas, Gisele Werth.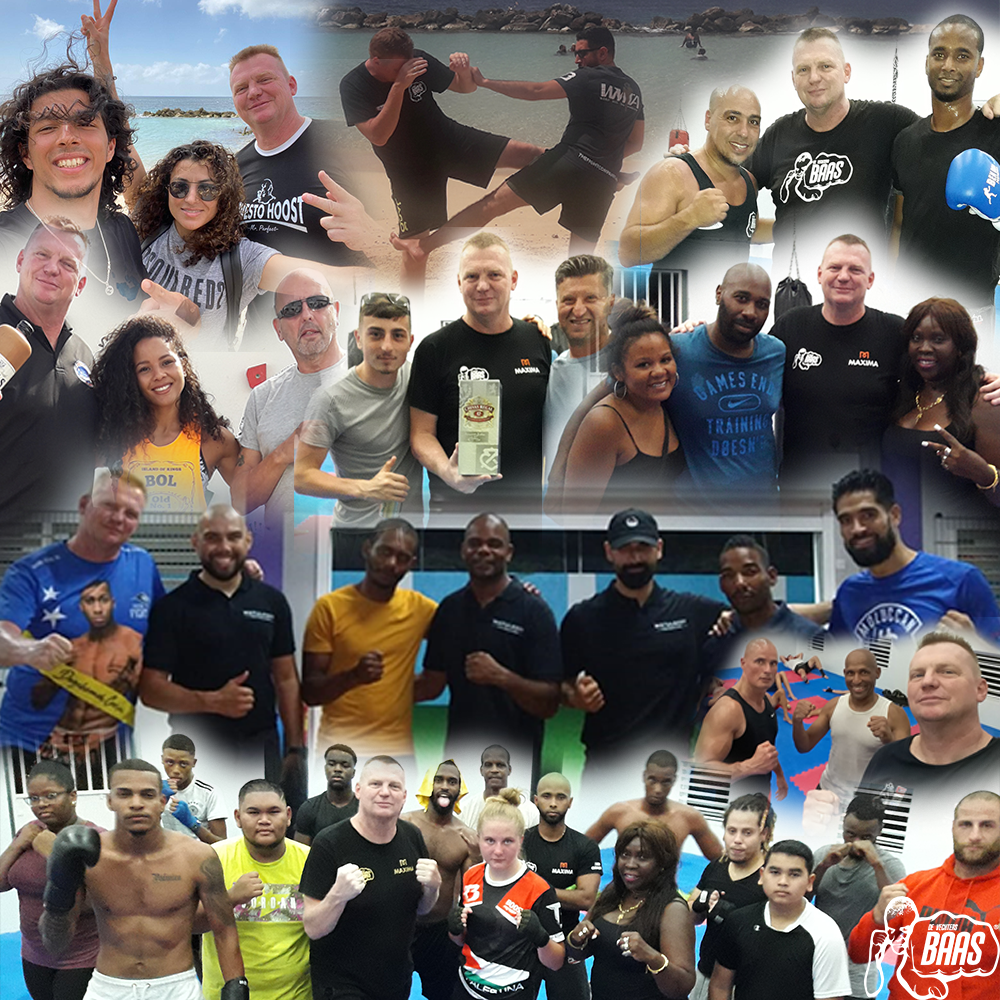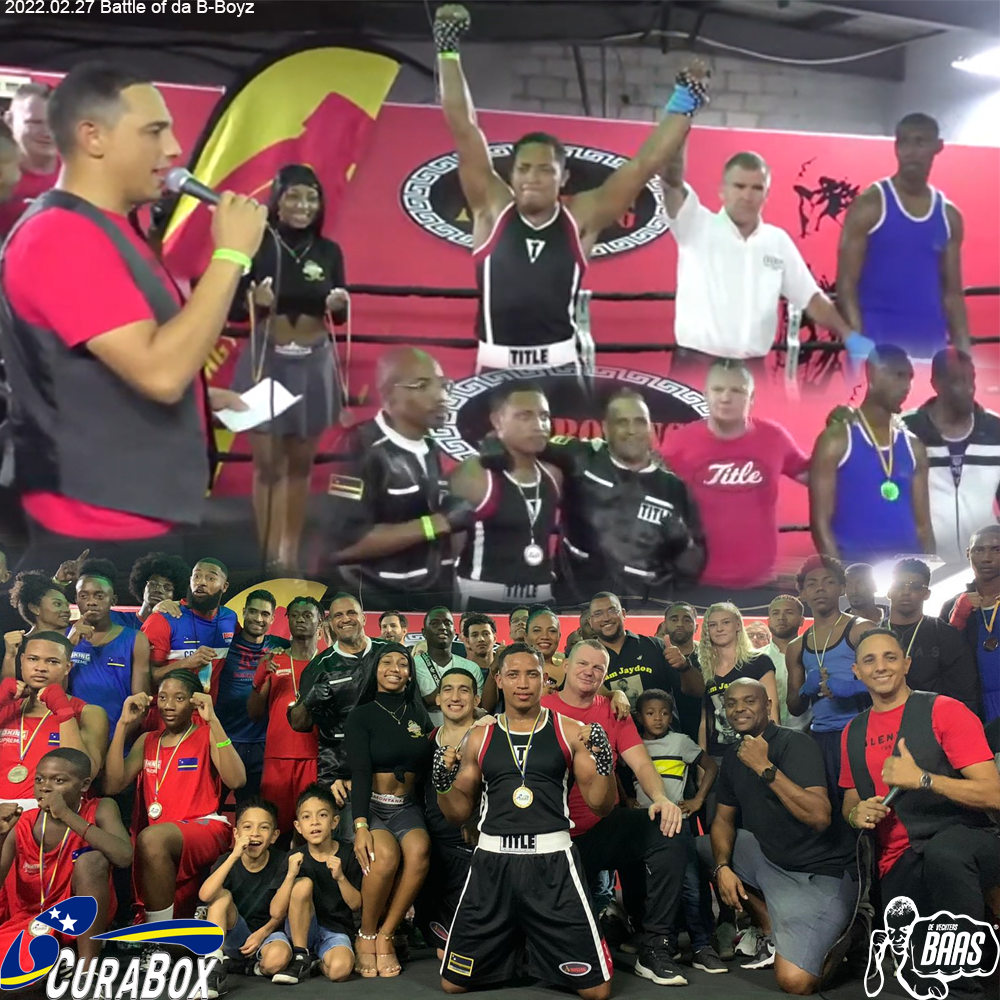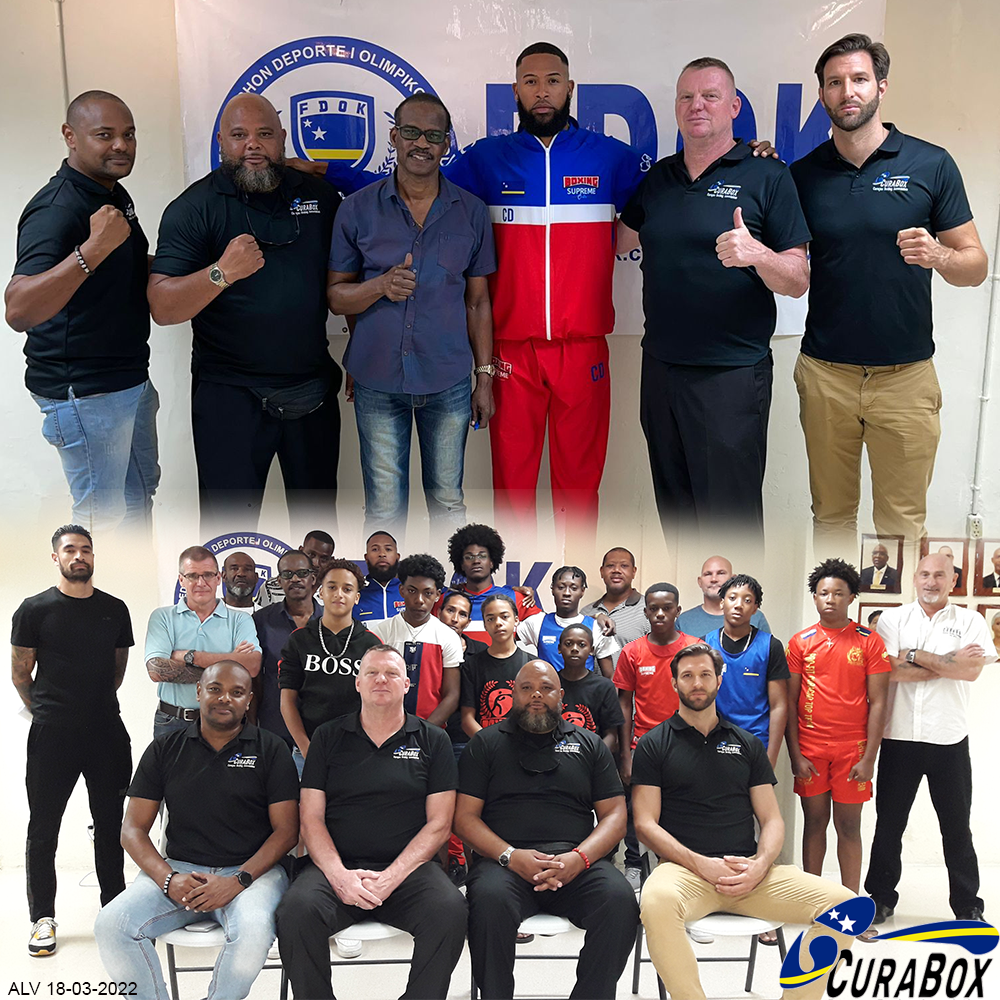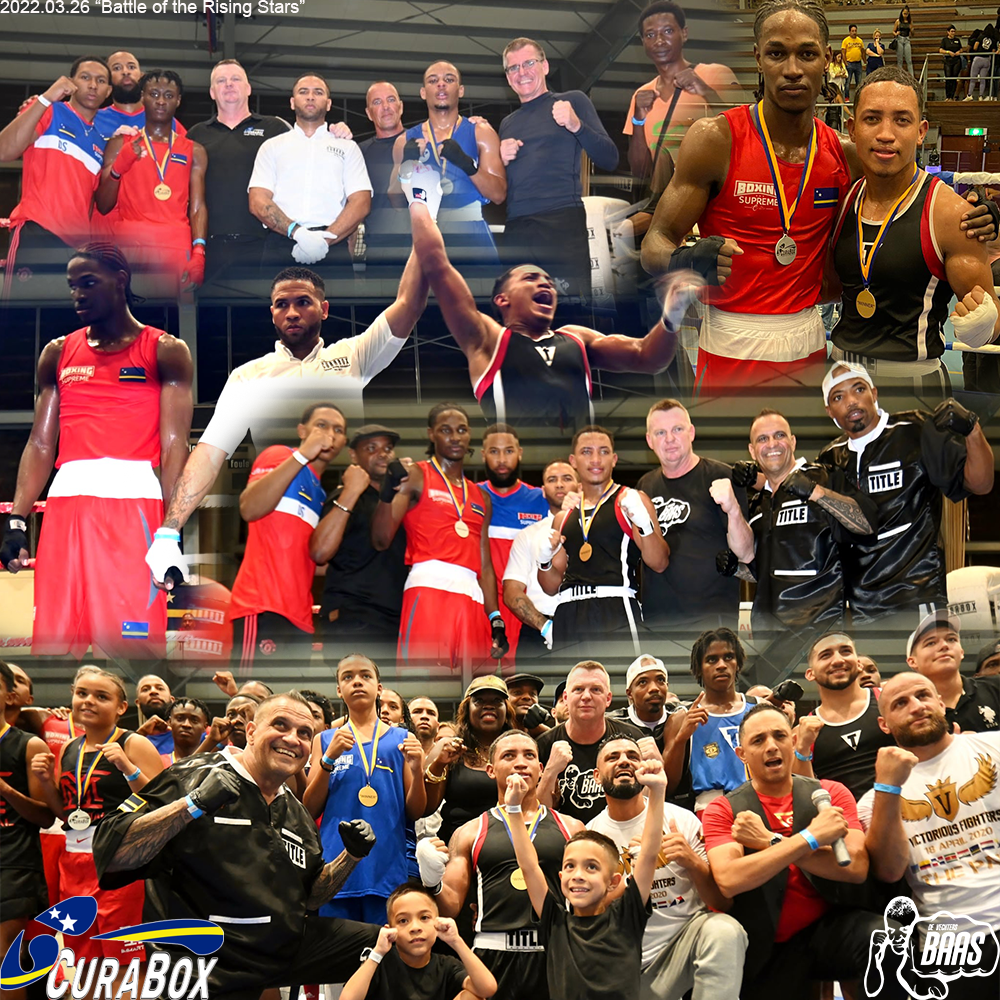 Edwin Baas of Baas Sport in Curaçao received the quality seal of the Dutch Boxing Association NBB (Nederlandse BoksBond) from director René Braad.
Baas Sport has been a household name on the island for many years. Various martial arts can be practiced in this gym, including boxing. Edwin is also the chairman of CuraBox. With this he connects the different boxing centers on the island and tries to get the boxers to box as often as possible.
In addition to his passion for top sport, he also makes this accessible for anyone who wants to practice boxing. Nothing is too much for him and if necessary he even sacrifices his vacation to transfer the boxing virus to the youth.
Baas Sport is also a branch for Dutch boxers who stay in Curaçao for a longer period of time for work or vacation and who want to continue practicing their favorite sport.
Edwin made the Boxing Instructors course possible and was the host for the conversation with the chairman of the Surinamese Boksbond Mr Remie Burke.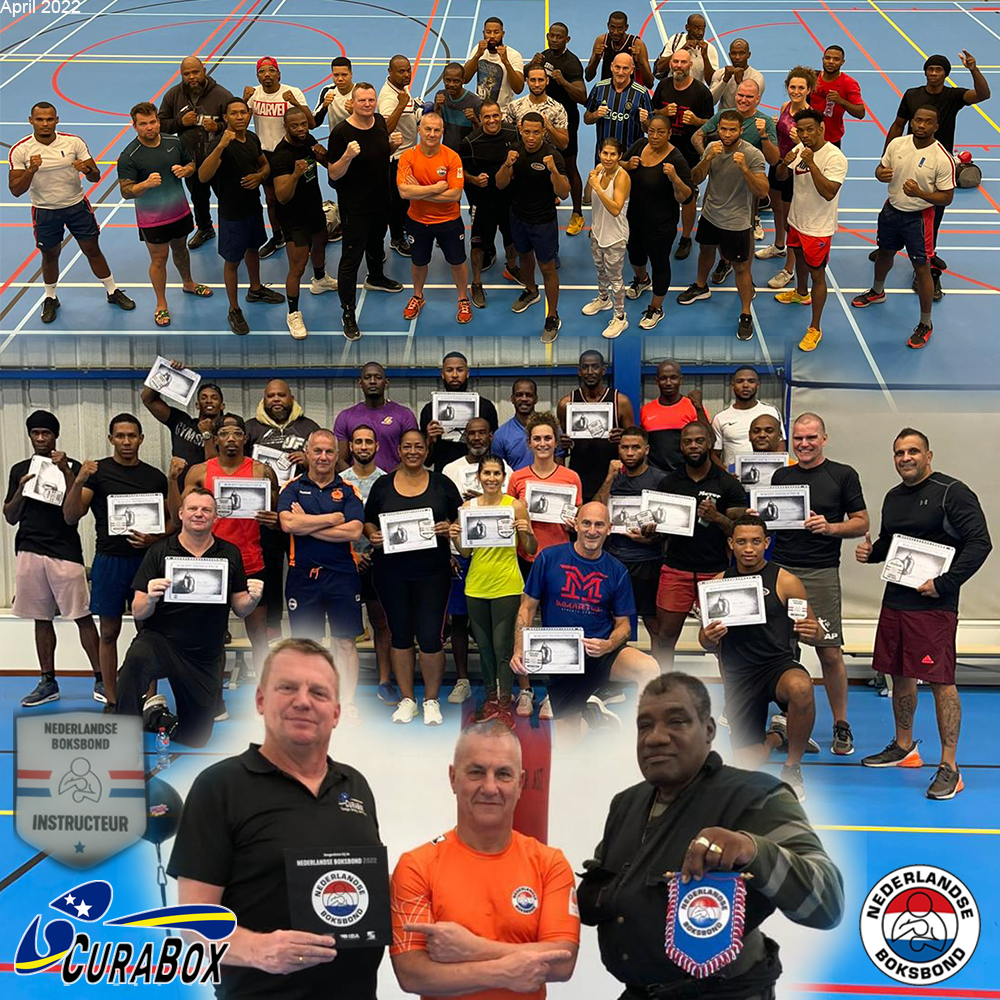 2022.04.27 Results CuraBox King's day Power Punch Challenge @ Kueba Punda.
18 years and younger; 1. Dwinley Mathilda, 2. Fabian Williams, 3. Ozel Mack
Older than 18 and younger than 40; 1. Coregelino Djaoen, 2. Mark Niewets, 3. Grego Scharbaai
40+; 1. Renato Haseth, 2. Edwin Baas, 3. Marcelo "Cheo" Zimmerman
Ladies; 1. Christine Francisca, 2. Nicole Nedermeijer, 3. Yoa Camacho
Overall winner with the highest score of 993: Dwinley Mathilda (18).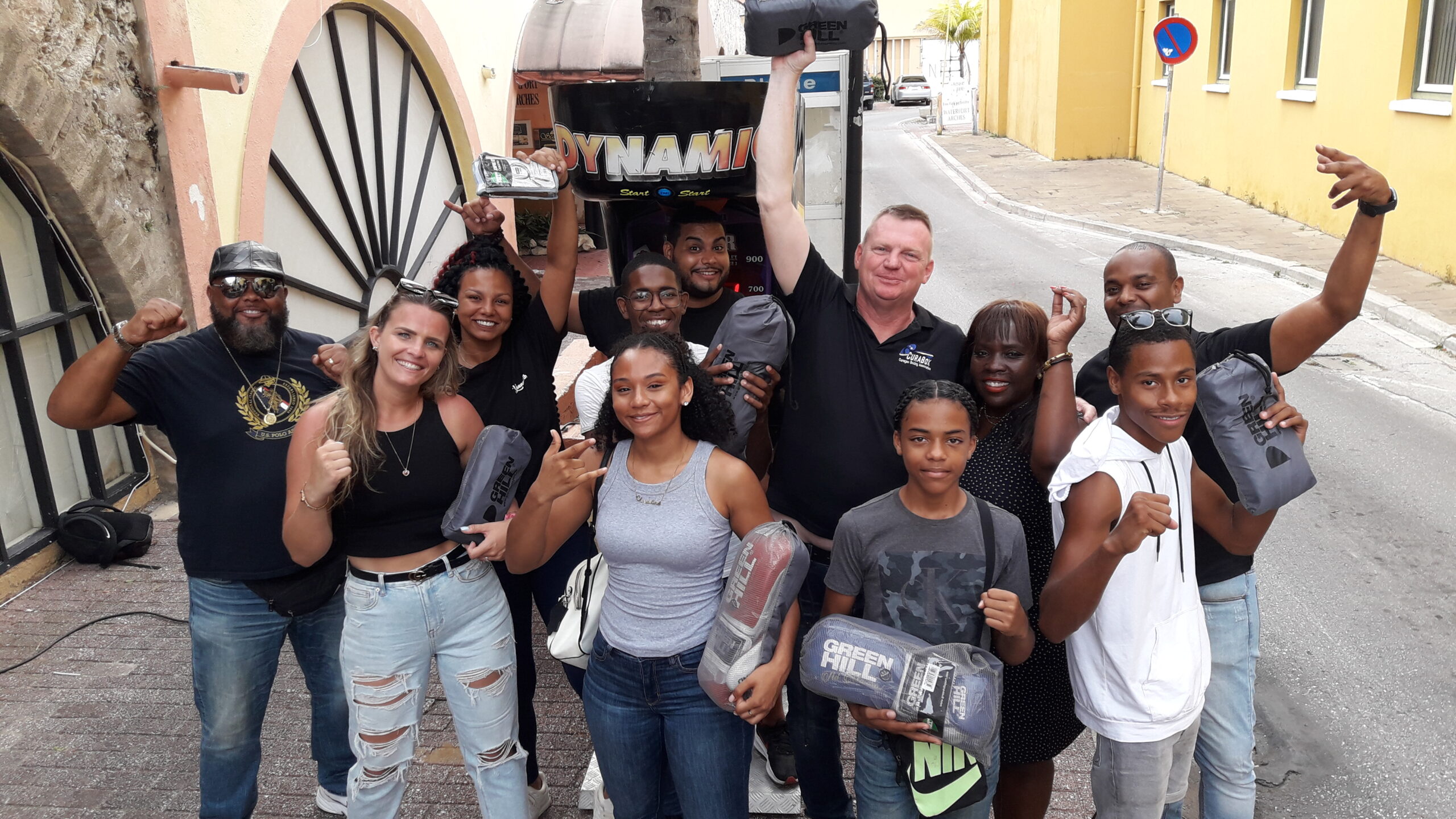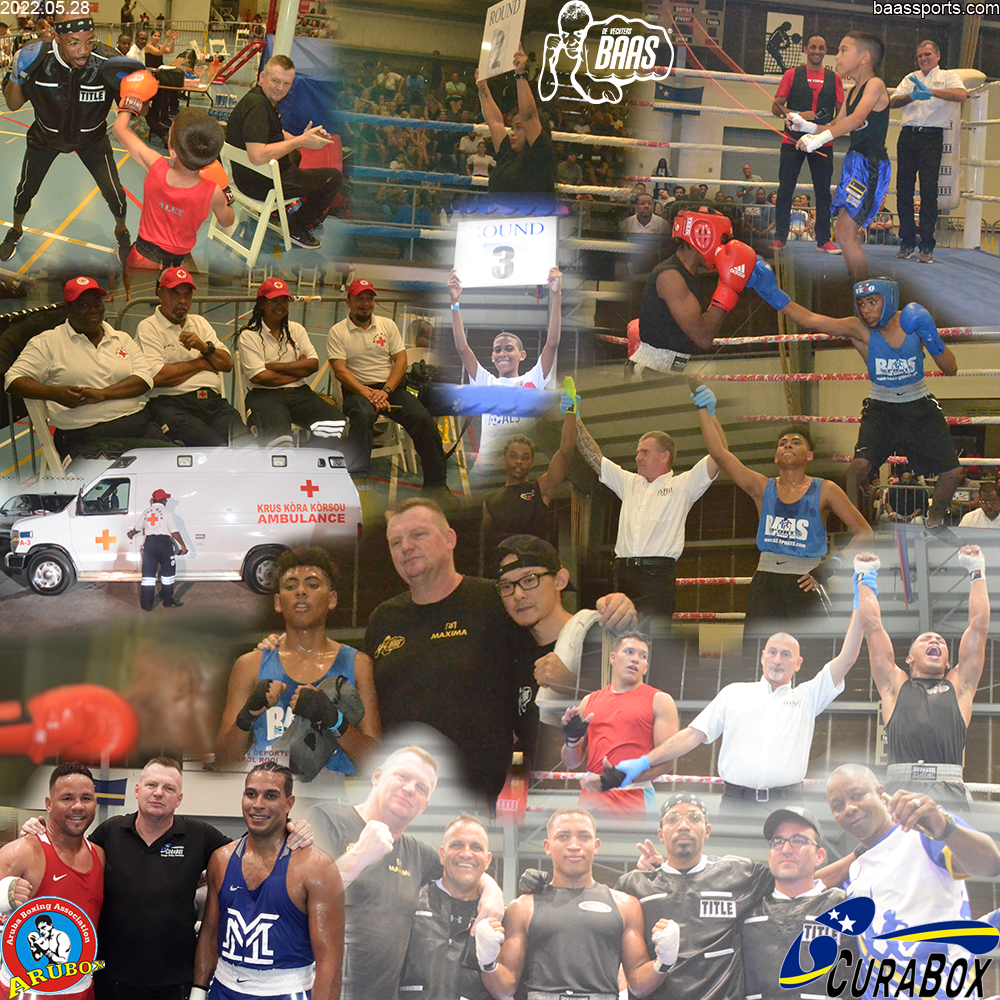 @ Gym Haarlem, New Sport Challenge, Maxima, Taekyon Haarlem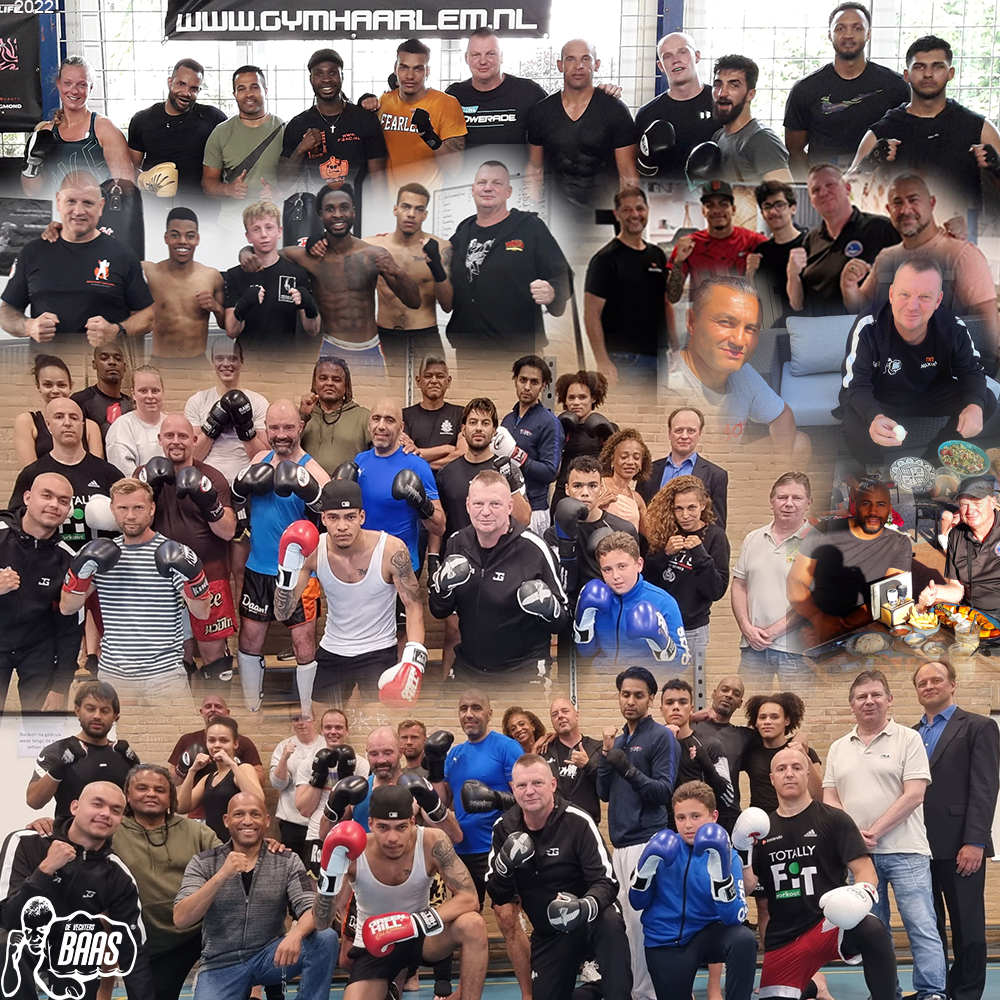 @ Fightclub Den Haag and Levels Fighting Championships. Edwin Baas & Raekwon Baas with Rashid van Exel, Ino Alberga, Hassan Aitbasoou, Yousri, Rik v.d. Vathorst, Brian Lo-A-Njoe, Apy Echteld, Dew Jagernath, Michel Ubbergen, Ivan Hipolyte, Jack, Jerry Morris, Shawn Blair, Omar Marsham, Regian Eersel, Danial Sharifi, Nourdin Johri, Glen Huisman, Niels Beurkens, Jacco, Miangelo Windster.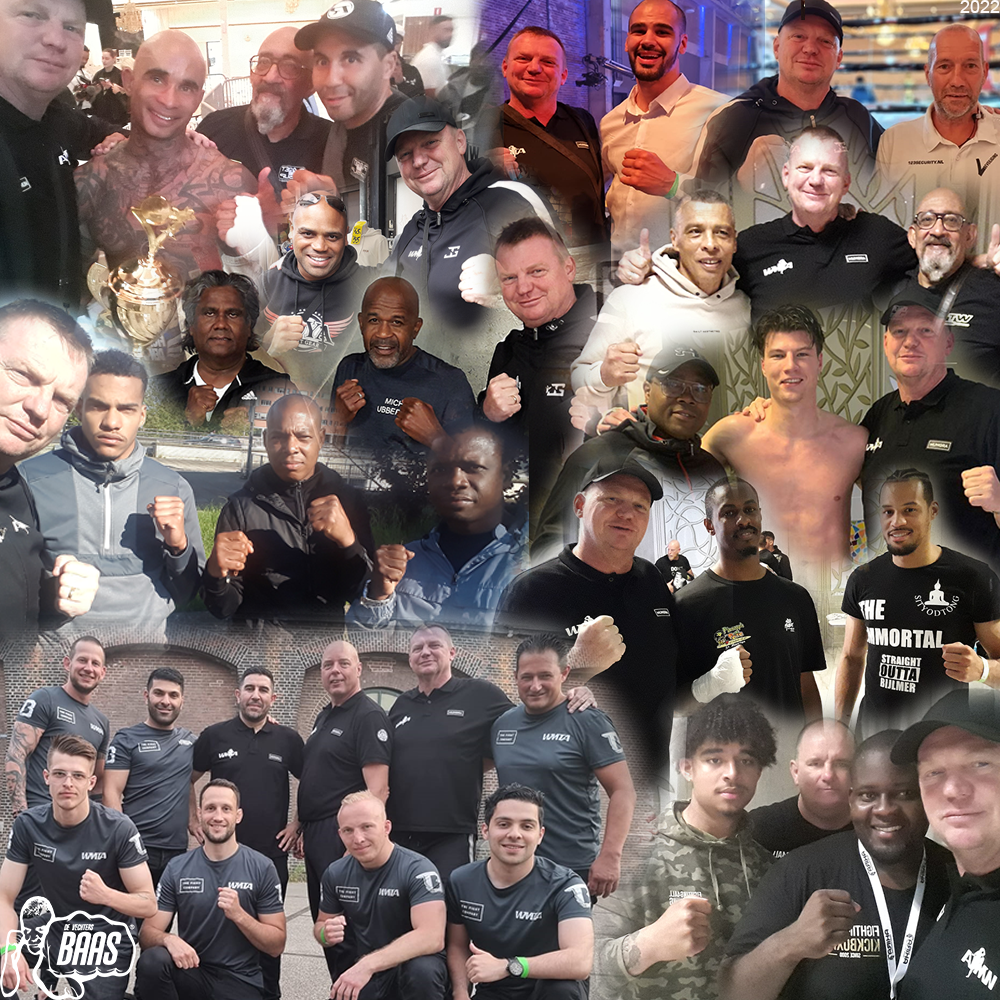 @ Eindhoven Cup, NK Rotterdam, Den Haag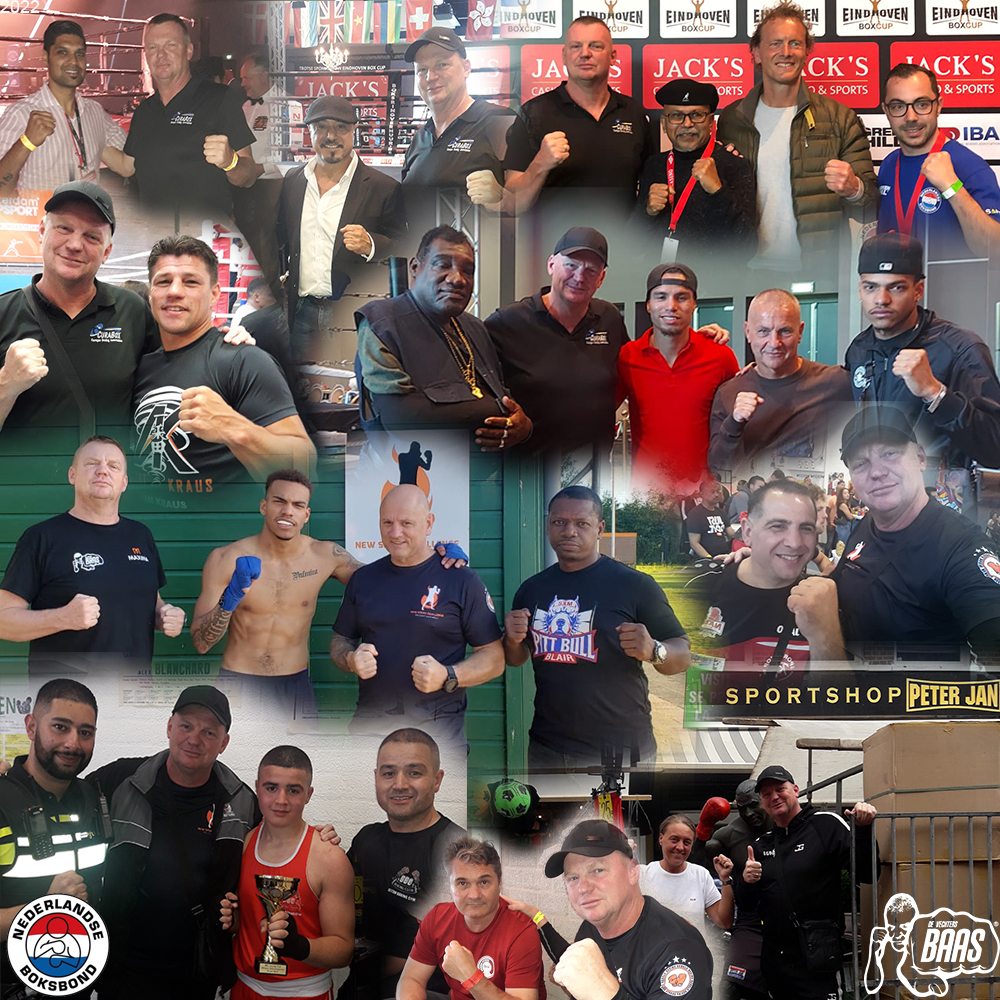 2022.06.22-26 CuraBox @ Dutch Boxing Championships (Nederlandse Boksbond) in Rotterdam NL.