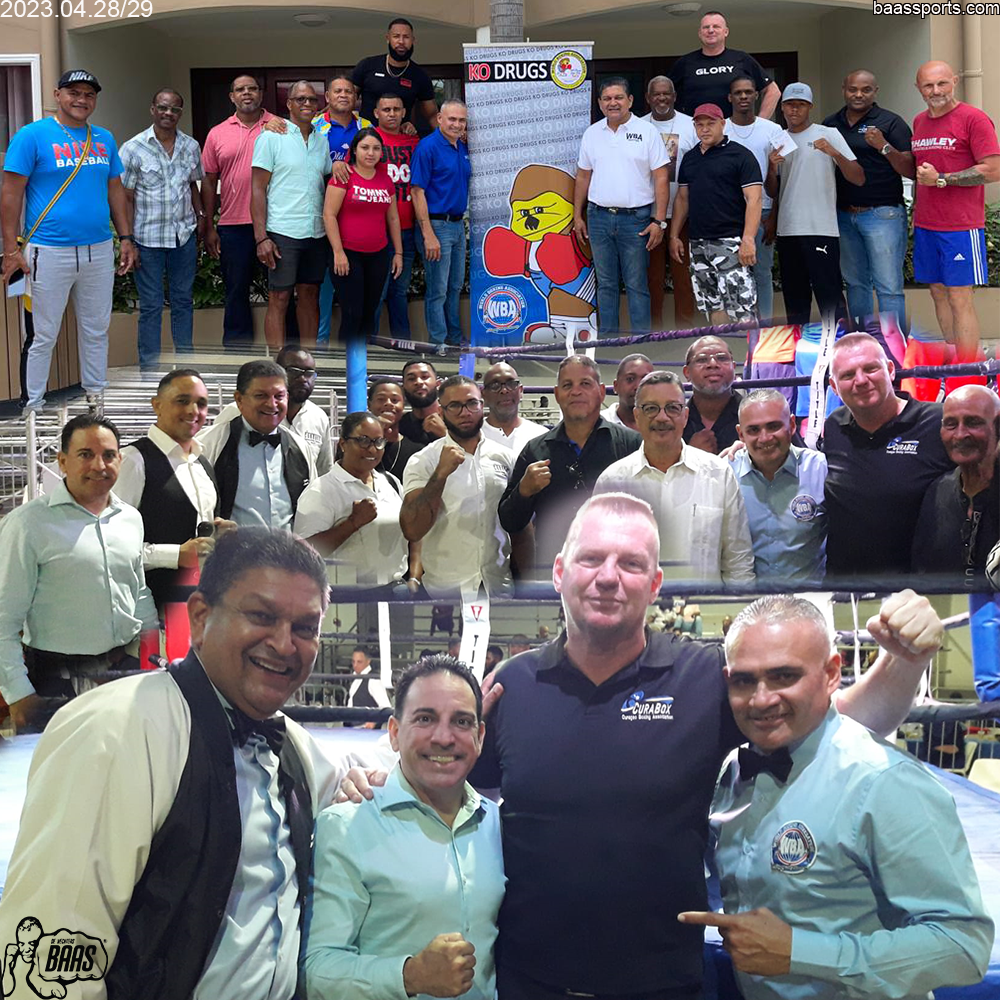 April 29 2023, Supreme Boxing Centre organized for the second time a great international boxing event with 7 amateur bouts (under the auspices of CuraBox) and 2 pro-boxing fights (under the auspices of CIBF/WBA) with boxers from Aruba, Brazil, Curacao, Dominican Republic, Panama, Peru and Venezuela.
Mr. Guzman and Mr. Padilla of the World Boxing Association (WBA) gave a Pro-Boxing Referee & Judge course
The AMBC president Jose Laureano also came from Puerto Rico as special invitee.
Also in the picture, CuraBox president Edwin Baas and CIBF president Ak Rojer with a big part of the competition officials.