Kickboxing and Boxing Champion Wendell Roche was January 2018 in Curacao and gave training at Baas Sports and Parasasa beach.
Wendell, born in Curacao (1970), fought more than 300 fights world-wide, and is still active. May 25 2018 (a few months after he was in Curacao) he won Igor Kolacin by TKO at the PGE National Stadium in Warsaw Poland (see at the left-above in the compilation below).
Jaydon Dania (13), Eli van Nierop (16) and Ginuwine Kwidama (17), dominated in kickbox (20180324).  Ginuwine Kwidama with his trainer Baas @ King's day (20180427). Training @ Parasasa beach.
Jaydon Dania and Ginuwine Kwidama from Baas Sports doing great @ CuraBox "Roll wit the punches" with the participation of AUA, BON, SXM and various Curacao teams (20180512).
20180522 workshop 'Safety' for ambulance and CITRO (citizen rescue organization) staff.
Baas gave training to Divi divi school (20180209) and @ Marnix College Rio Canario (20180528).
Current Bellator and 6-time world champion Miss Dynamite Denise Kielholtz Gerges showed that she's not only a great champion in the ring and the cage, but also outside the ring and the cage, She has her heart in the right place and the proceeds of the seminar she donated to the Team FightAble, a group of people with disabilities, but the abilities to practice boxing and martial arts in an appropriate way.
Both boxers from Baas Sports Curacao won their bouts. Ginuwine Kwidama won Aruba and Grego Scharbaai won Sint Maarten (20180908).
At the 2nd edition of the Honor Fight League Grego Scharbaai (Baas Sports Curacao) won his international B-class (semi-pro) ThaiBoxing fight after 5 rounds by unanimous decision (20181006).
To step into the ring and compete you need guts and therefor you're already a winner. Marius van Noort did this at the age of 46 for charities in both Curacao and the Netherlands, he was the absolute winner. Because there are so many children who have to fight every day, Marius fought for them – and raised Ang. 25.000, – for the foundation against child abuse and handed over the check to governor Ms. Lucille George-Wout, patroness of Stichting Kinderbescherming Curacao. 
Edwin Baas @ NL November/December 2018
In 2018 we had a lot of special guests again visiting Baas Sports Curacao.
The most of them are in the photo compilation below, like; Wendell Roche, Aksel Cijntje, Yassine & Chairi Al Andaloussi, Shanice Josefina, Justin Do Rego, Clarence Thompson with his ladies (his partner Denifa and his lovely little daughter), Murat Ilgen, Big Daddy Carlos Blaaker and his sons from MMA Ruthless Fightcompany, Carl Blijd, Latrell Ceder and Naomi Williams of Team Tommy van den Berg, Yulong Blijd, Miss Dynamite Denise Kielholtz-Gerges, Howard Komproe and Roue Verveer, Yulong Blijd, Sherman Bonofacio, Harry Volny-anne from Martinique, Shermain Hellings of Hiit-Fit.nl, Randy Heyer, Muammer Ilgen and fam, Godfried Chofie Balijn.
CuraBox honored Jemyma Betrian for her outstanding performance (Bronze medal) at the AIBA women's world boxing championships in New Delhi India, November 15-24, 2018.
The year 2019 started with the visit of some great champions and great trainers/coaches.
UFC fighter Jairzinho "Bigi Boi" Rozenstruik from Suriname, who was preparing with his trainer Michael Babb for his UFC debut February 2nd. Rozenstruik won his UFC debut by TKO in 2nd round.
The No. 2 of GLORY in lightweight Tyjani Beztati and GLORY heavyweight Roël Mannaart.
Promoters Angelo Rosalia (Next Generation Warriors) and Mo Series (Fight Fans).
Super Pro Silvana Macbean and Dennis Krauweel, trainer/coach of Rico Verhoeven.
20190126 Ginuwine Kwidama (Baas Sports Curacao) won in Aruba the elite AruBox champion Mark Campbell.
Special guest Rhevory, the boy with the red shirt with the text "Like a Boss" really trained like a Boss, als een Baas. Rhevory is blind, visually impaired and sees only 2% but he is able to train and he does very well too. FightAble.
20190316 Jaydon Dania (Baas Sports Curacao won in Aruba by Abandon in the 2rd round.
20190406 Baas Sports Curacao 100% victorious @ Victorious Fighters in Sambil.
Jaydon Dania won by TKO 3rd round. Ginuwine Kwidama won on points. Grego Scharbaai won his opponent from Colombia by TKO in 2nd round. After a serious injury and surgery Mohamed "The Pain" Hussein made a come-back. Not in a MMA fight, but with K-1 rules. He won his kickboxing debut in the 2nd round by TKO against Rojhat Bilgetekin from Germany, who has about 30 pro-boxing bouts (27 registered on boxrec.com).
20190427 Ginuwine Kwidama (Baas Sports Curacao) won Mark Campbell (Aruba)
20190511 Lirou Pinedo won Tomislav Rudan (Croatia) in pro-boxing @ Rotterdam NL. Pinedo, born in Curacao and now training at Rodney Ernst of Fitboyz 010 made October 2018 Lirou his victorious Pro-debut after a successful amateur career.
2019.05.22-24 Edwin Baas was in St. Lucia for participation in the ITO (International Technical Official) course of the international boxing association AIBA. The course was led by Angel Villarreal (USA). In addition to Curacao and host country St. Lucia, Barbados, Bahamas, Jamaica, Guyana, Dominica, Trinidad & Tobago, Bermuda and Cayman Islands participated. This program aims to ensure that all officials are knowledgeable about the rules, that they can make the right decisions and maintain fair play and neutrality for the benefit of all competitors.
20190601 CuraBox (Aruba, Bonaire, Sint Maarten, Curacao). Zeno Marchena (Baas) was boxing an exhibition van Lionel Eisden (Pro-Fit). The Scharbaai brothers, Kevin and Grego, were boxing vs Sint Maarten.
20190608 Daychemar Coeriel representing Curacao and training at Shera Oedairamsingh won by KO at Enfusion's Glorious Heroes in Groningen in the best fight of the event (according insiders). In the main event this night another kickboxer with Curacao roots Endy Semeleer (current Enfusion world champion) won Marouan Toutouh after 5 round of 3 minutes.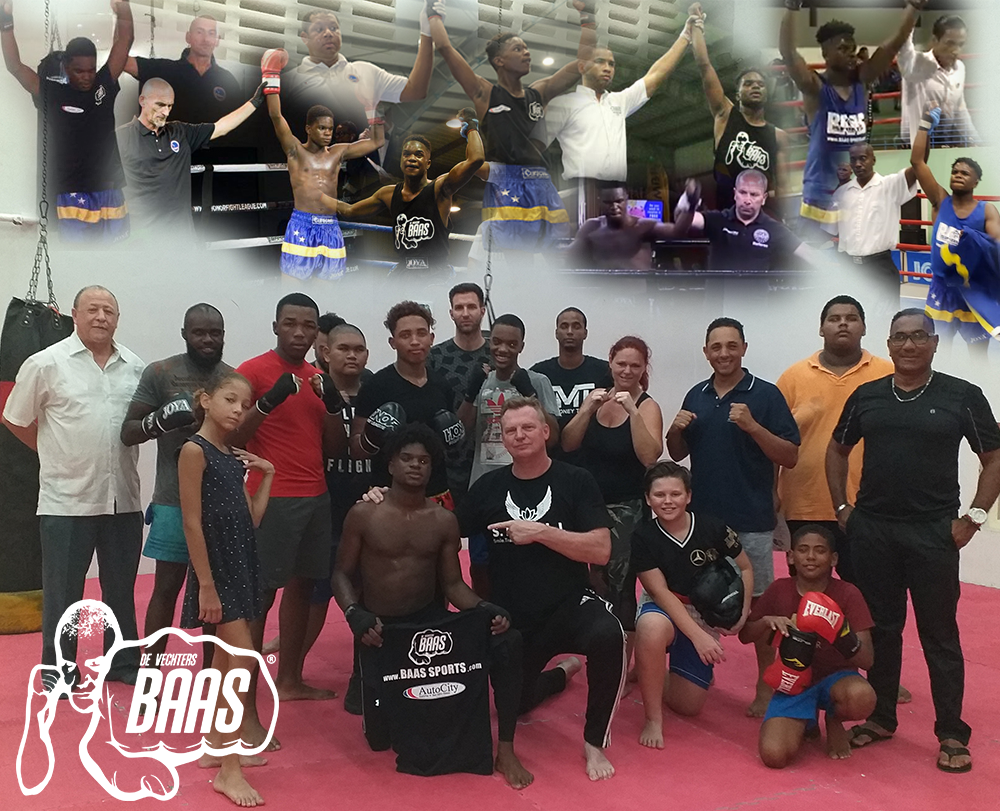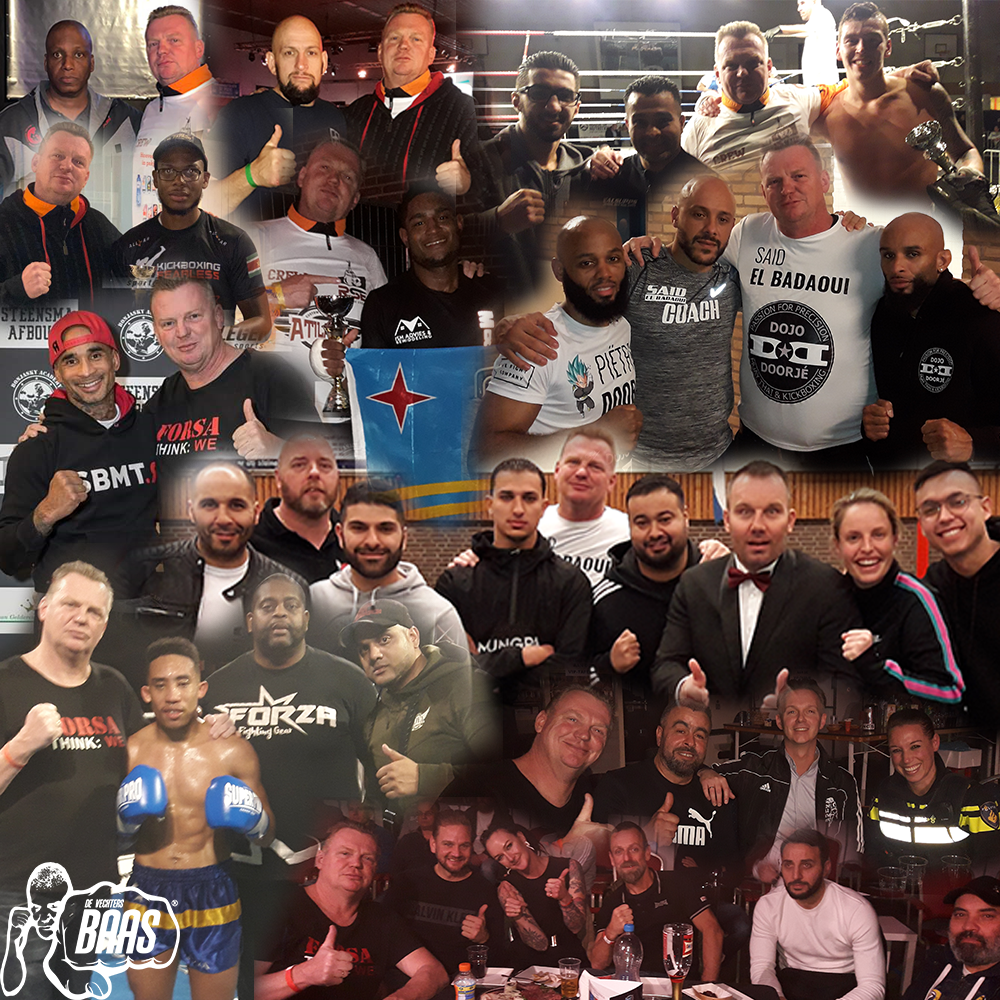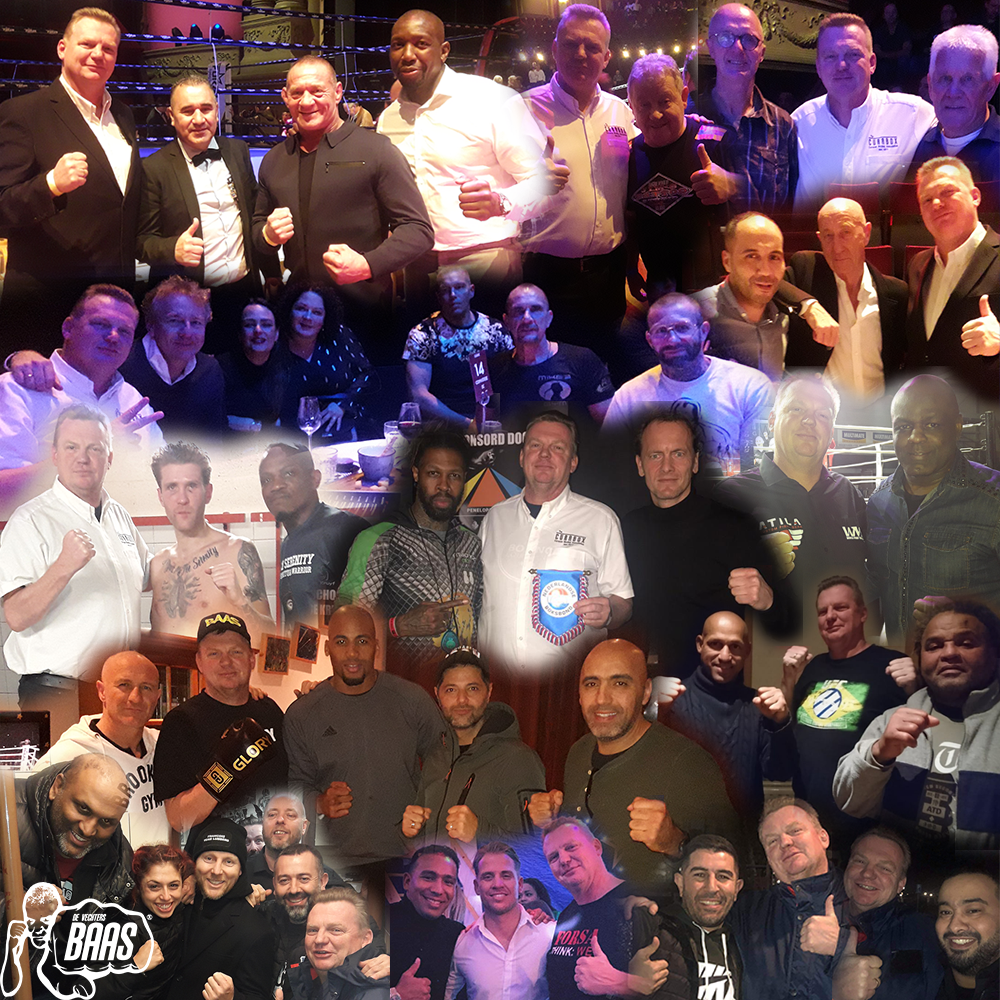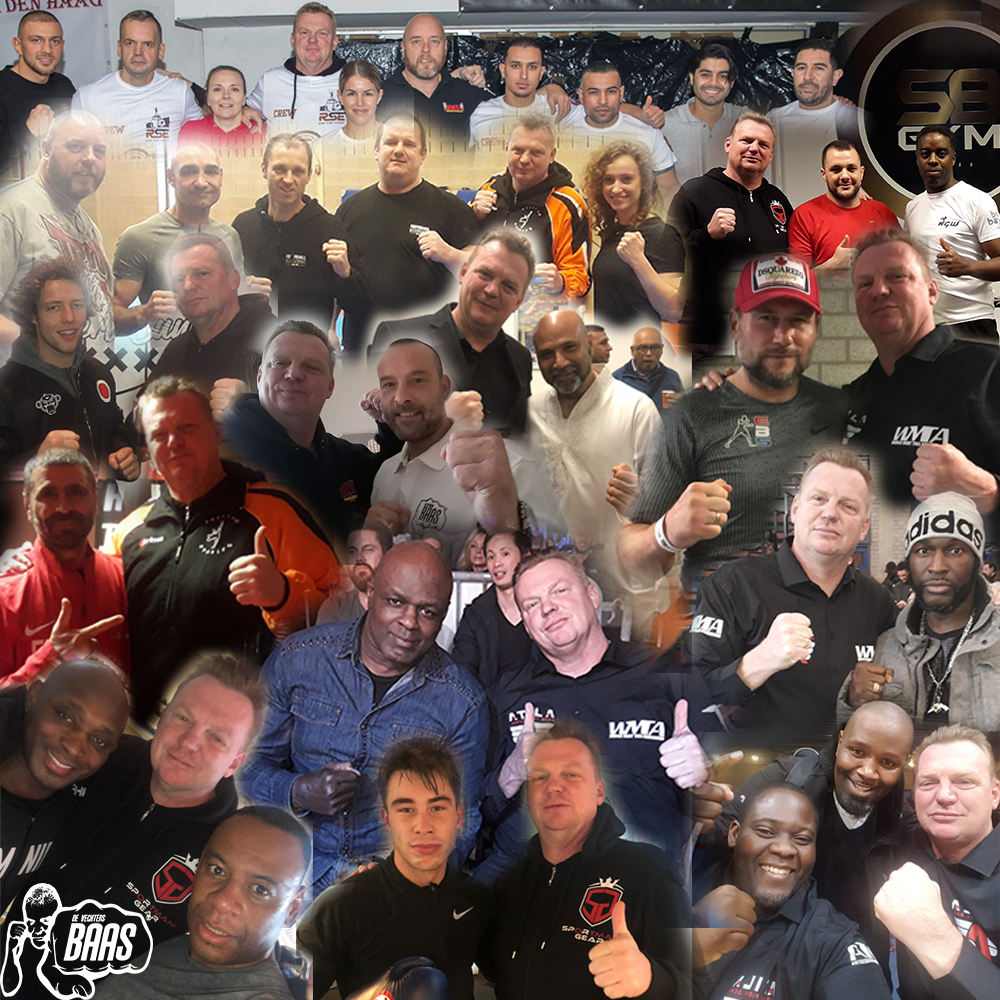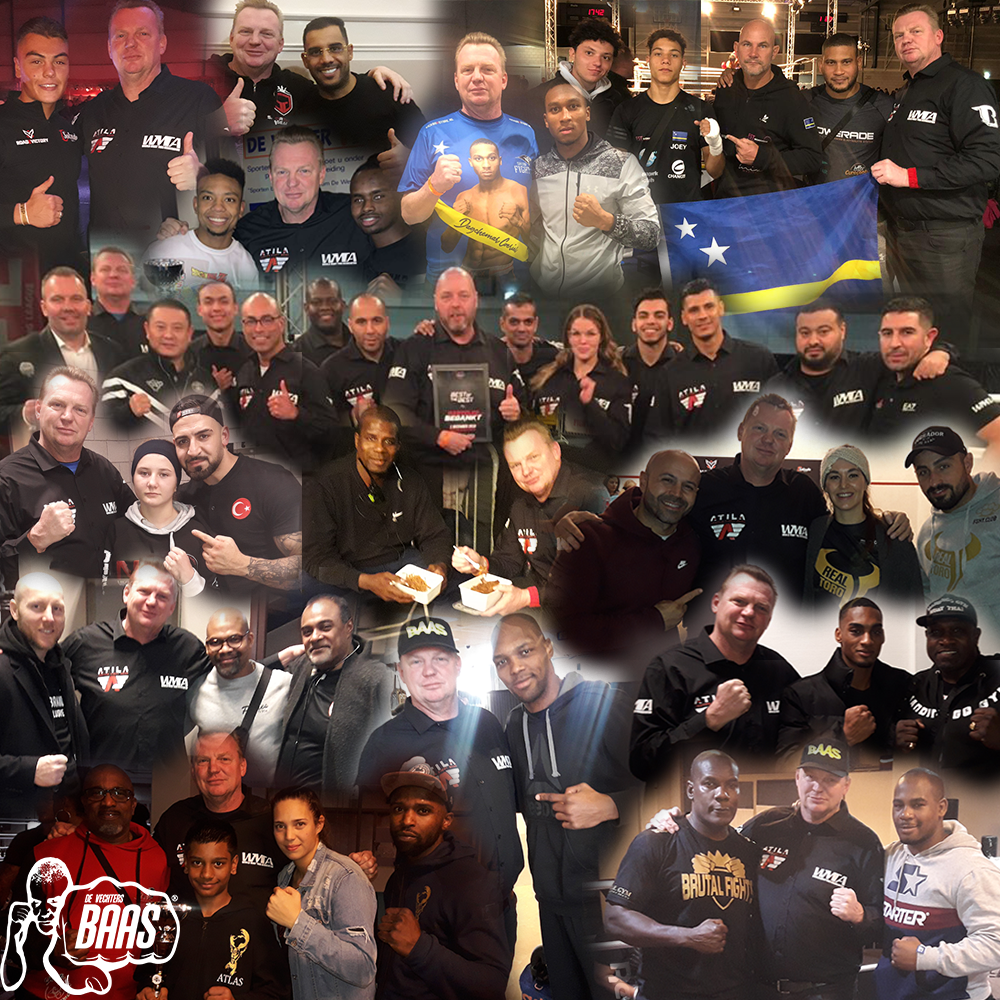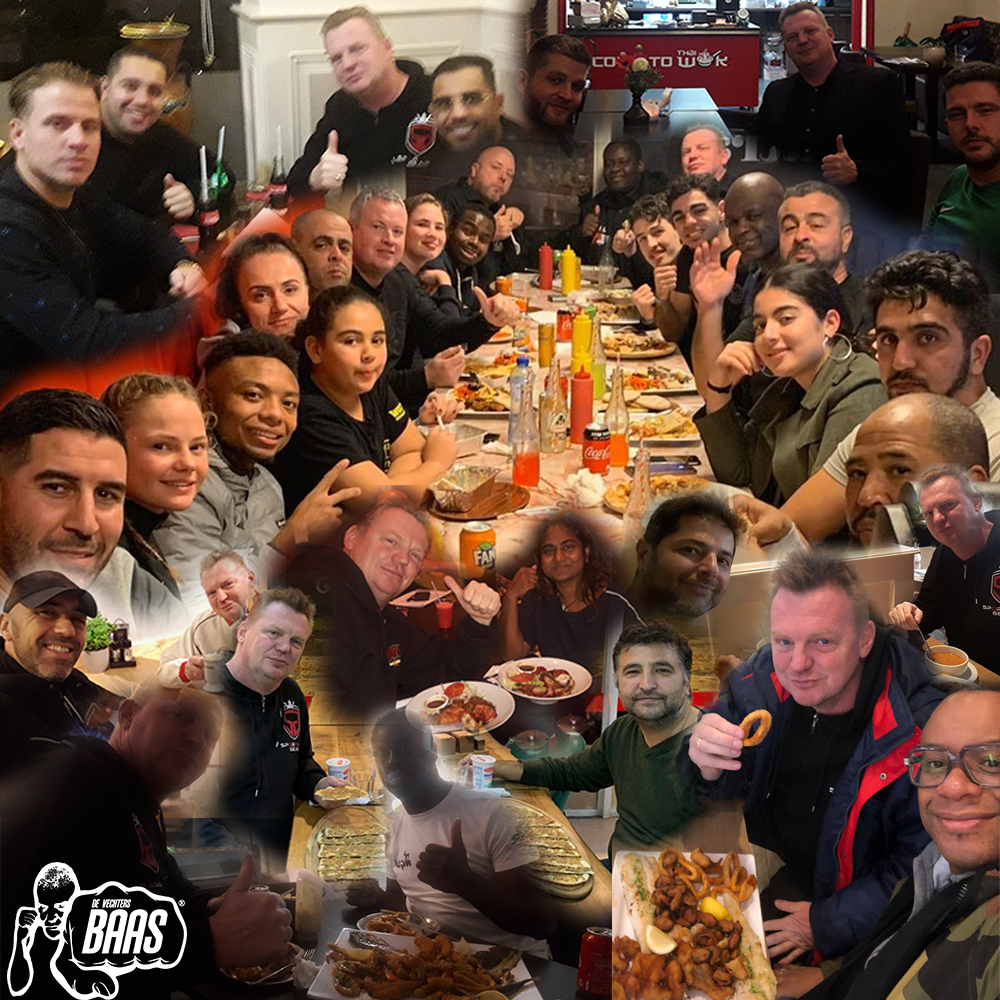 2020 0613 Power Punch Challenge by CuraBox
2020 0711 & 2020 0801 Sparring bouts Amateur Boxing by CuraBox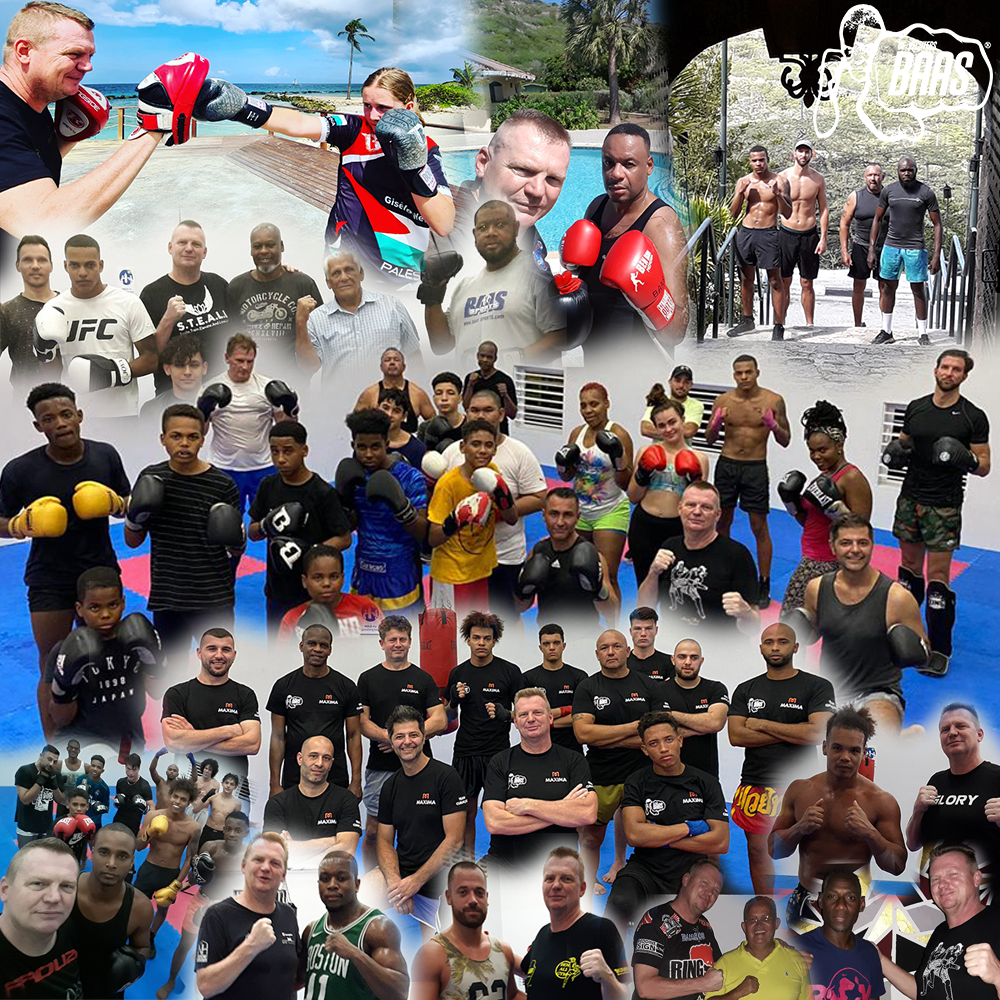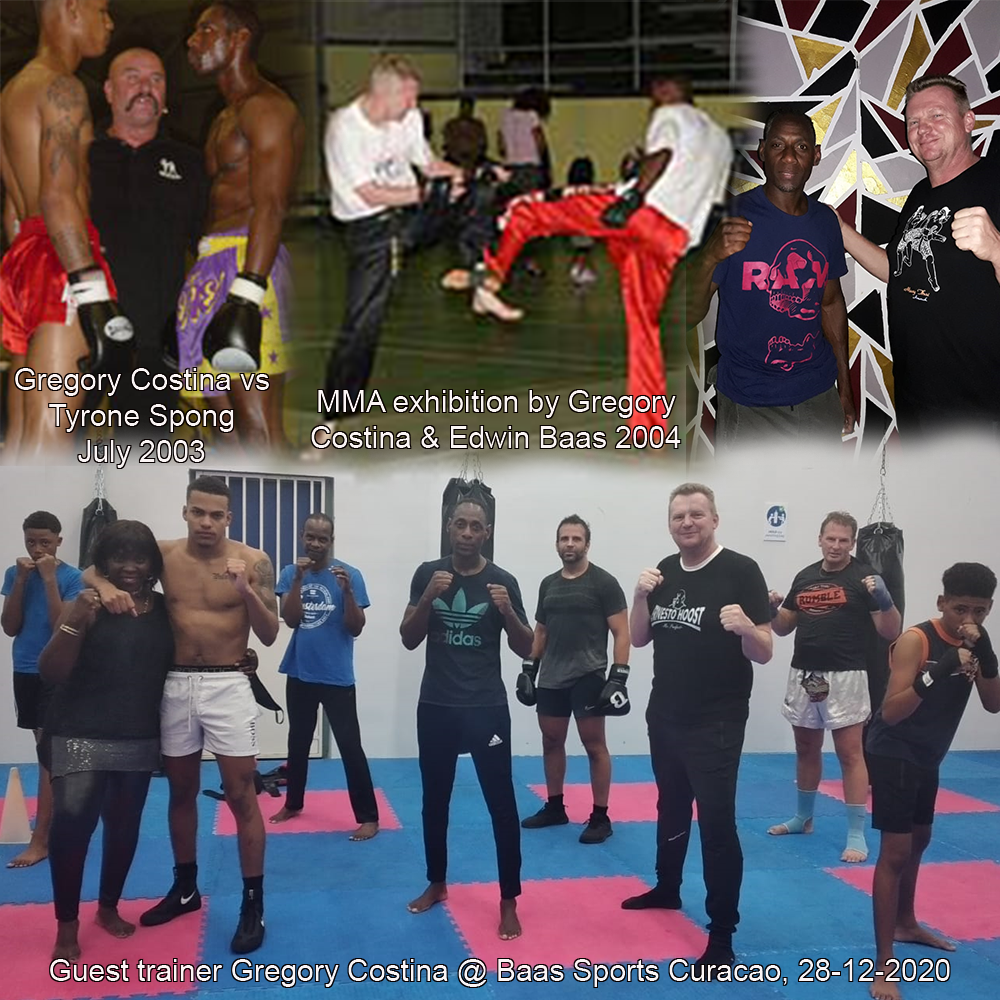 Special guest trainer and former world champion Thai boxing, Soumia Abalhaja, gave some great classes Monday February 8 at Baas Sports Curacao.
The members of Baas Sports, both young and old, were very satisfied.
Edwin Baas: "Because of my international contacts, we often receive champions and top trainers who train and / or provide guest lessons at Baas Sports. This way you offer the members something extra that they greatly appreciate. The guests also love to do. Soumia's passion for the sport was also clearly visible in the way she taught classes and she also enjoyed doing it very much. I do not always approach the press when there is a guest trainer, but without compromising the others, I now approach the press because Soumia has several talents."
Soumia became Dutch champion, Benelux champion, world champion of the WPKL (World Professional Kickboxing League), world champion of the WFCA (World Full Contact Association) and World Champion Muay Thai League, a tournament with 8 champions). Besides being a fighter Soumia is also known as a presenter, actress and singer.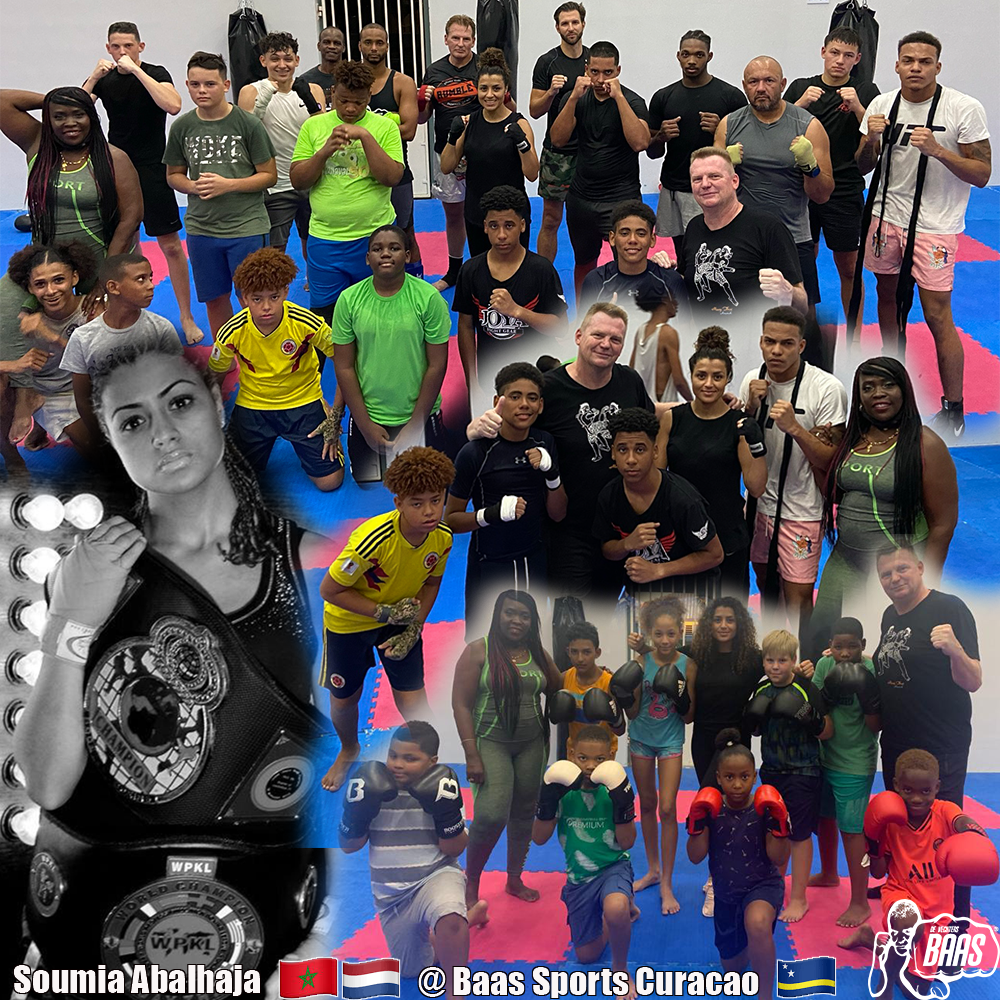 Special guest trainer of the World Muay Thai Association (WMTA) Nourdin Johri gave some great classes this week at Baas Sports Curacao. Nourdin is a former Muay Thai champion with 70 A-class fights (pro top division) and as top referee head official of the WMTA.
Edwin Baas: "As known, because of my international contacts we frequently receive champions and top trainers who train and / or provide guest lessons at Baas Sports. This time it was again a great success.
Nourdin is also a great person and does a lot from the heart. To give just a few examples; in Rotterdam he works with young people with psychosocial problems, he did a wheelchair boxing match with an English wheelchair user, for a boy with Down syndrome he made the day of his life by fighting an exhibition match with him."
On Saturday morning March 6 at 9 a.m. there is an open beach training given by Nourdin. Participation is free.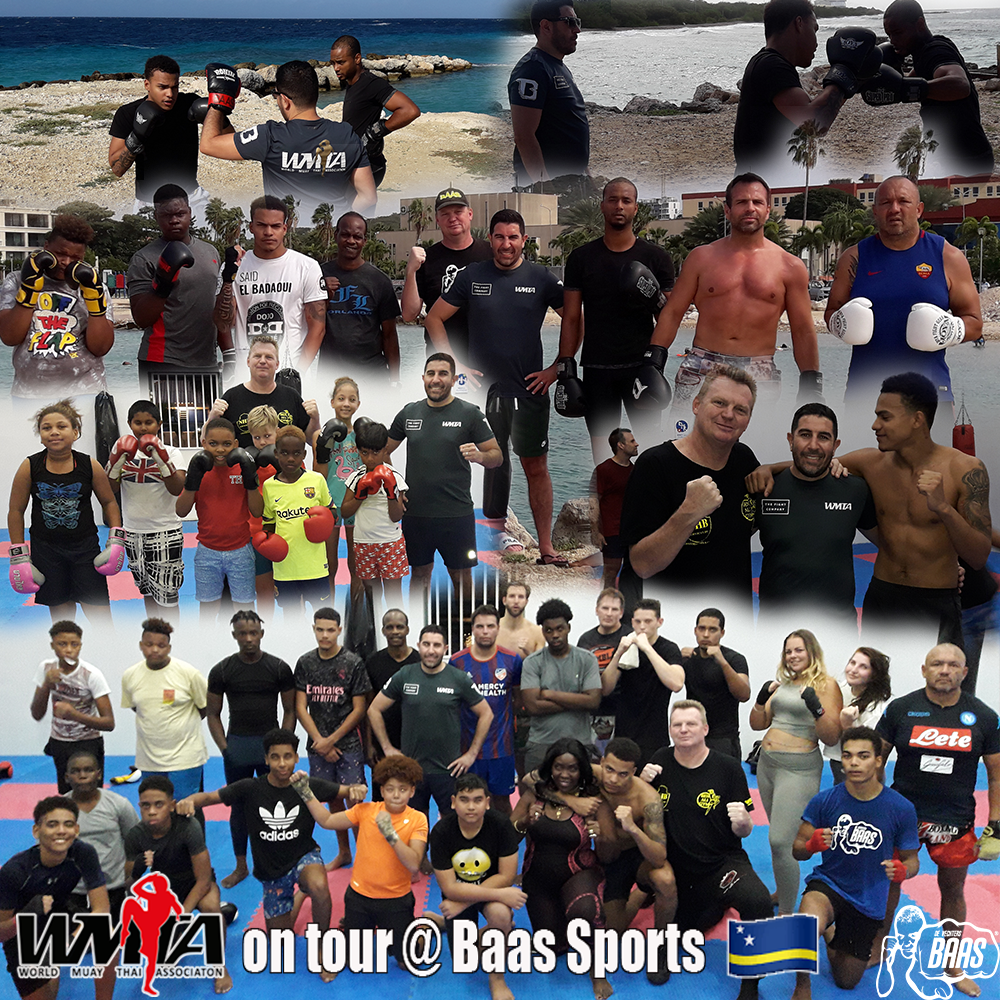 2021.02.27 CuraBox competitions.
2021.05.28 General meeting CuraBox.
2021.06.27 CuraBox. In the main event Kevin Scharbaai (71.9 kg) from Baas Sports defeated Dwinley Mathilda (74.2 kg) of Supreme Boxing Center unanimously. With this fourth win in boxing, Kevin maintained his undefeated status. Kevin is also undefeated in MMA and Thai-boxing.