Boxing, "The noble art of self defence" or "Pugilism", is one of the oldest forms of physical exercise and as a competition sport since ancient times to present a part of the Olympics.
The boxing training is also used as a form of HIIT (High Intensity Interval Training), in which the punching techniques (on the heavy bag and/or with a partner) are combined with other exercises. A full body work-out to get physically and mentally fit.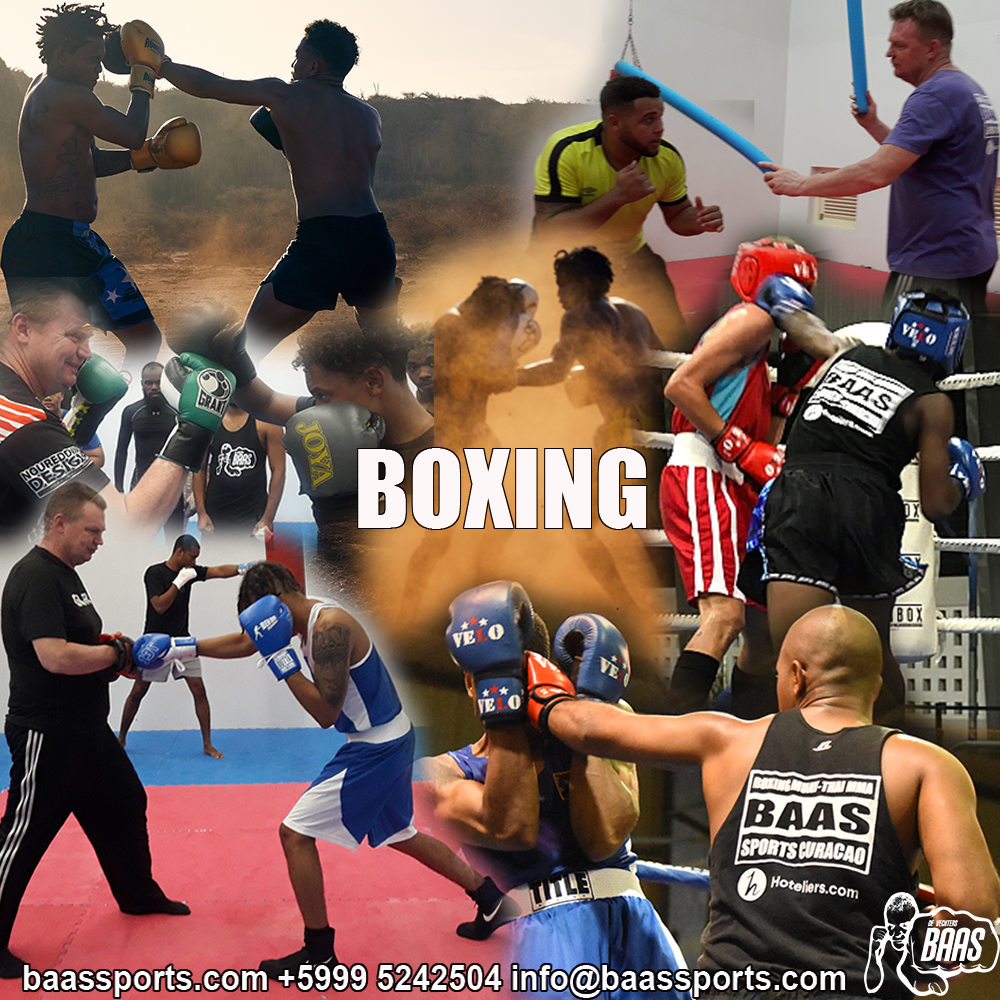 Picture above Baas boxers; Argenio Pieters, Jaydon Dania, Ginuwine Kwidama, Christopher Willems, Raekwon Baas, Kevin Scharbaai.
CuraBox is the national umbrella organization for boxing in Curaçao.
BAAS SPORTS offers classes, workshops, clinics, seminars, courses, private groups, personal training, etc.