Boxing, "The noble art of self defence", is one of the oldest forms of physical exercise and as a competition sport since ancient times to present a part of the Olympics.
The training is also used as a form of HIIT training (High Intensity Interval Training), in which the punching techniques (on, for example, the heavy bag) are combined with other exercises. A full body work-out to get physically and mentally fit.
Picture below Baas boxers; Argenio Pieters, Ginuwine Kwidama, Christopher Willems, Jaydon Dania, Raekwon Baas, Kevin Scharbaai.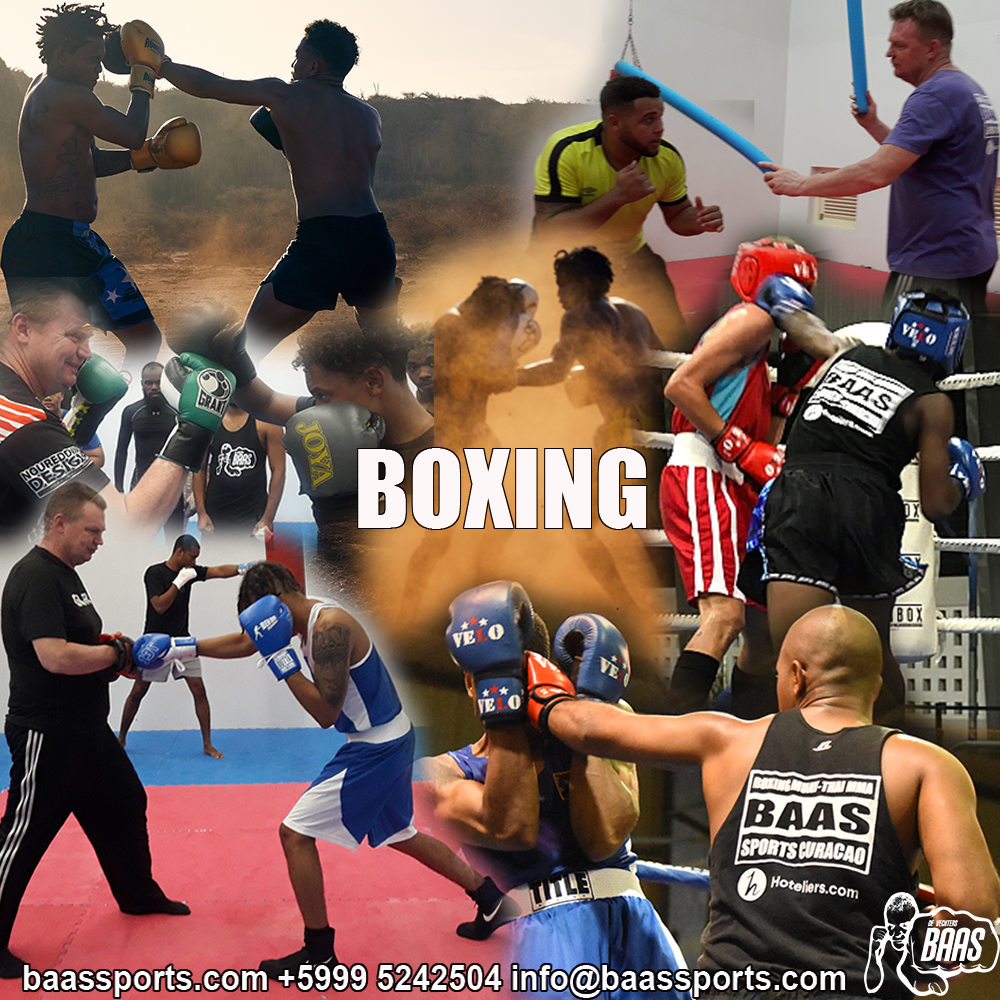 BAAS SPORTS offers classes, workshops, clinics, seminars, courses, private groups, personal training, etc.