Before Edwin Baas came to 5999 (Curaçao) in August 2001, he was teaching in The Netherlands.
In the photos below.
Baas receiving the teacher/instructor's degree of the Muay Thai Federations MTBN (Muay Thai Bond Nederland) and WMTA (World Muay Thai Association).
The 1st competition Thaiboxer of Baas (teaching @ Wadokan Haarlem) was Khalid El Aater, who made a successful debut (Eindhoven 1996).
The 1st Baas fighter who won by KO was Erçan Yüksel (Hellevoetsluis 1996).
The 1st female fighter was Palmira Sandvliet with a 1st round victory at the Mix Fight Night (Haarlem 1996).
The 1st fighter of Baas in an international fight was Boubkar Belkasmi, who won Belgium (Bladel 1996).
Many successes followed.
Also in this photo compilation a lot of top fighters and top trainers (insiders know them and their track records); The Late Jon Bluming, Chris Dolman, Peter Aerts, Gilbert Ballantine, Gerold Mamadeus, Peter Teysse, Thom Harinck, The Late Dennis de Preter, Lucien Carbin, Dick Smolders, The Late Nordin Ben Salah, Ronnie Jackson, Michel van Zeelt, Ino Alberga, John Akkerman, Glen Huisman, Peter Koopman, Pedro Rizzo, Denis "De Rus" Sharoykin and many more.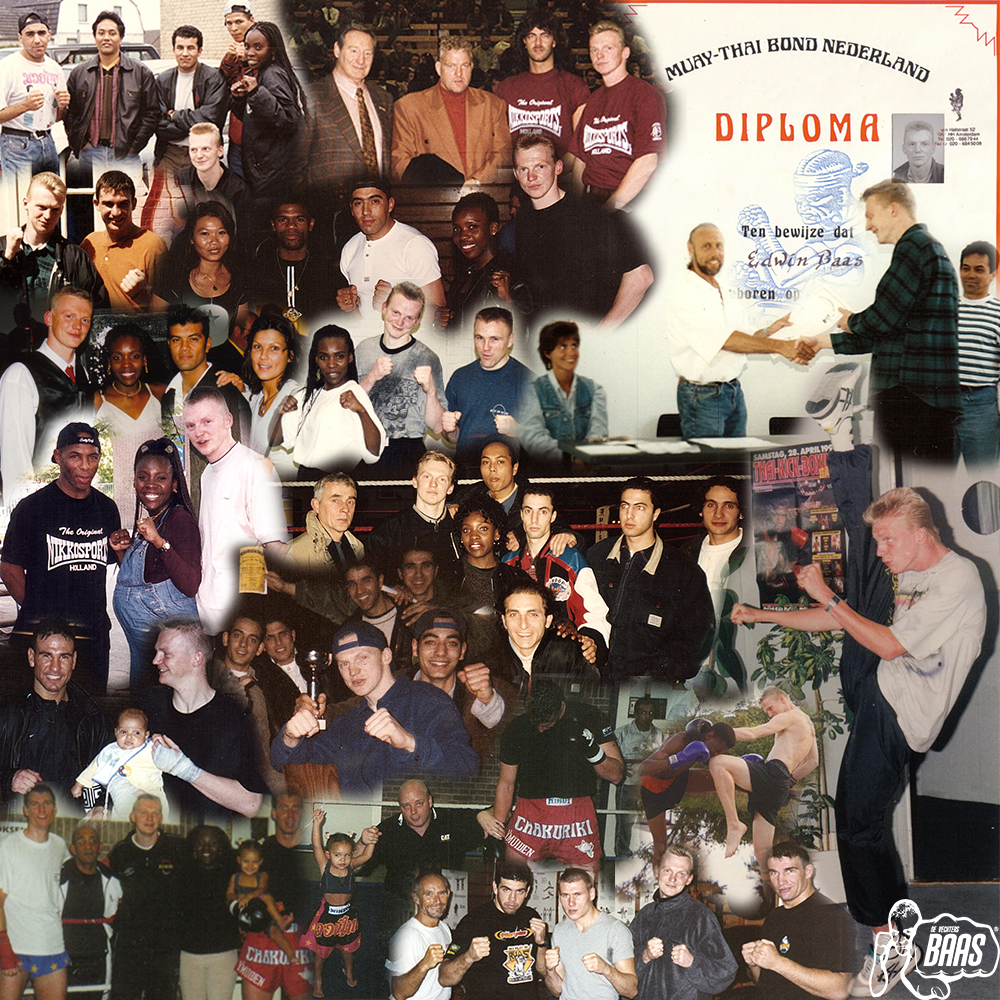 Edwin Baas @ Dick Smolders' Wadokan Haarlem. Baas won various karate tournaments and championships and was selected for the Dutch selection to represents The Netherlands @ various championships of the WIKF, like the European Championships in England and Italy and the World Championships in Athens, Greece. Baas obtained the black belt after an exam taken by The Late Tatsuo Suzuki, The Late Naoki Ishikawa and The Late Hiroji Fukazawa, during a training camp in America.
Dick gave Baas the opportunity to do the Muay Thai kickboxing teacher course and to start a Thai kickboxing group at Wadokan Haarlem.
Because of the great success in relation to the small dojo, the group moved to a bigger location, the sports facility of the M.L. King School, where Baas already gave Taekwondo classes.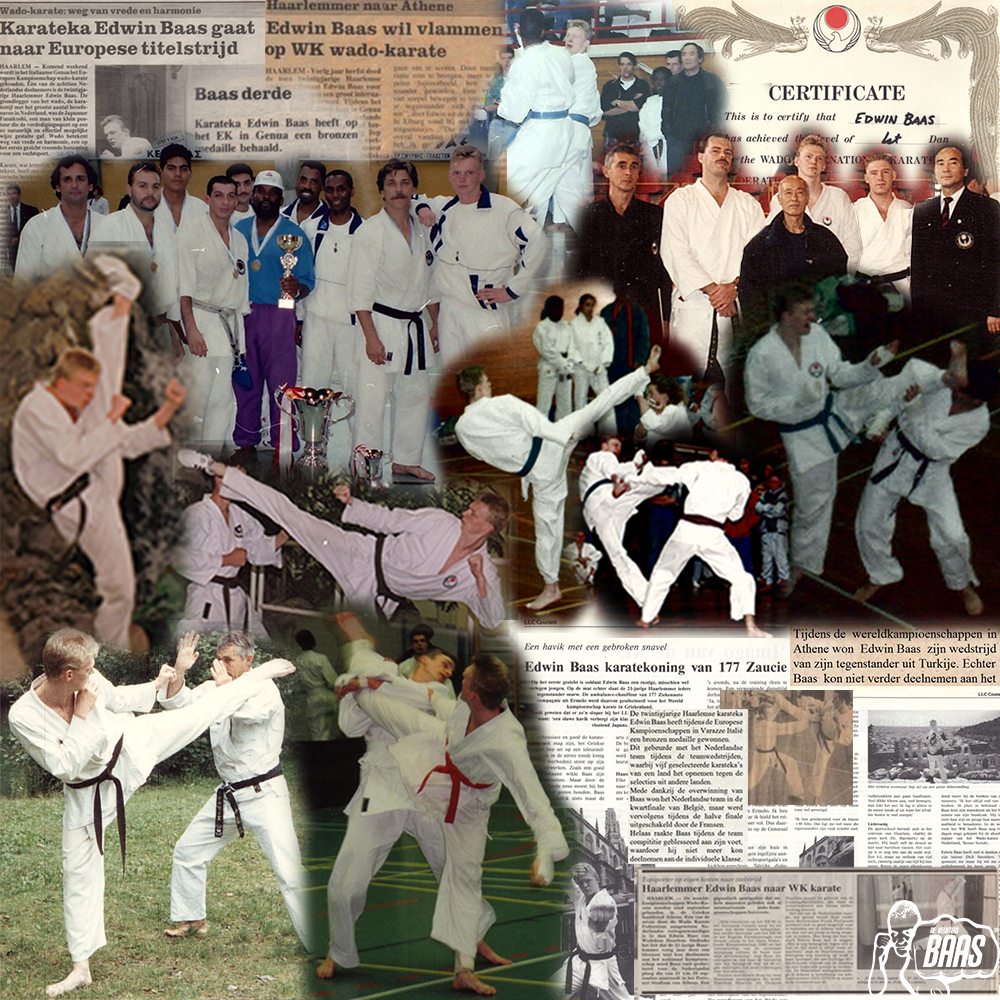 Edwin Baas @ Marc van Keulen's Taekyon Haarlem. Top athletes from all over the country came to Haarlem to train under Marc's guidance. In no-time Baas became A-class and competed in a lot of international tournaments and championships, not only in The Netherlands, but also in other European countries like Denmark, Germany, Belgium, etc. In a few years Baas became black belt of the TBN (Taekwondo Bond Nederland) and WTF (World Taekwondo Federation).
Marc soon entrusted Baas to teach. At first only to the youth and later Baas got the whole Taekwondo Club Haarlem department in the sports facility of the Martin Luther King School.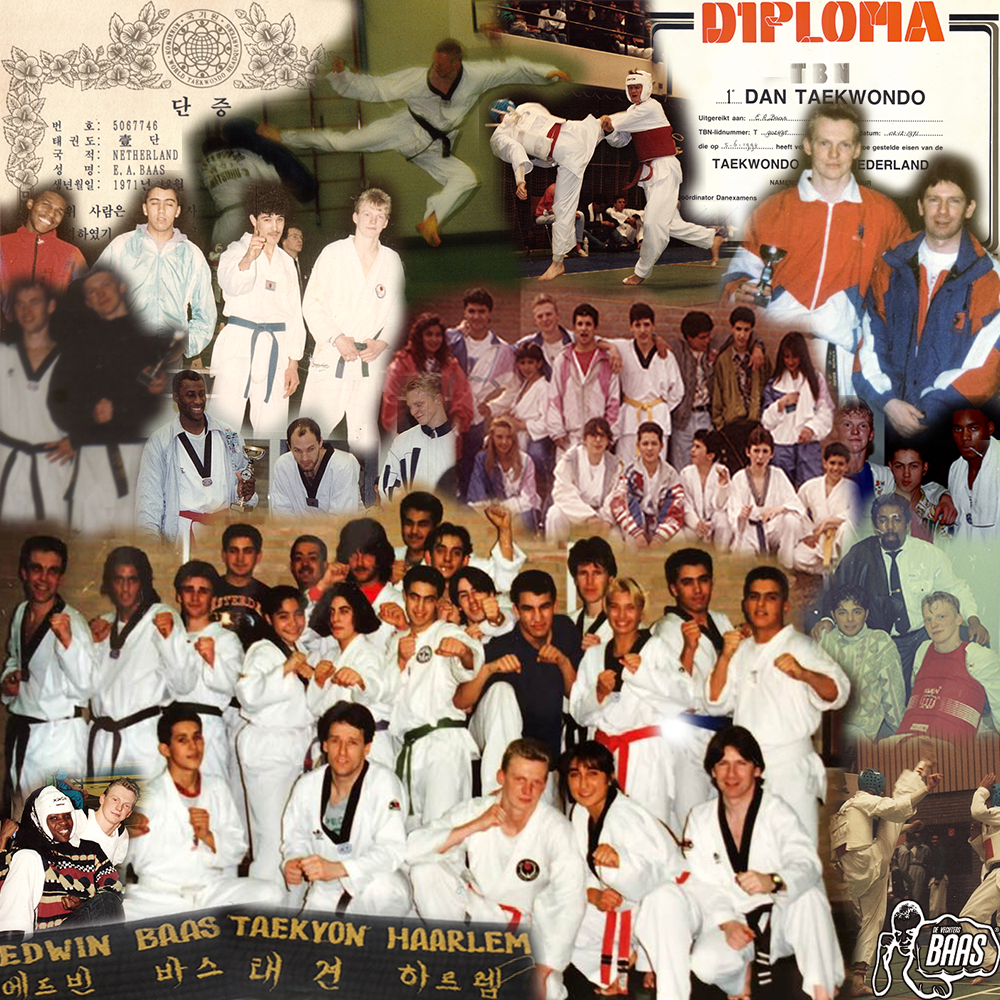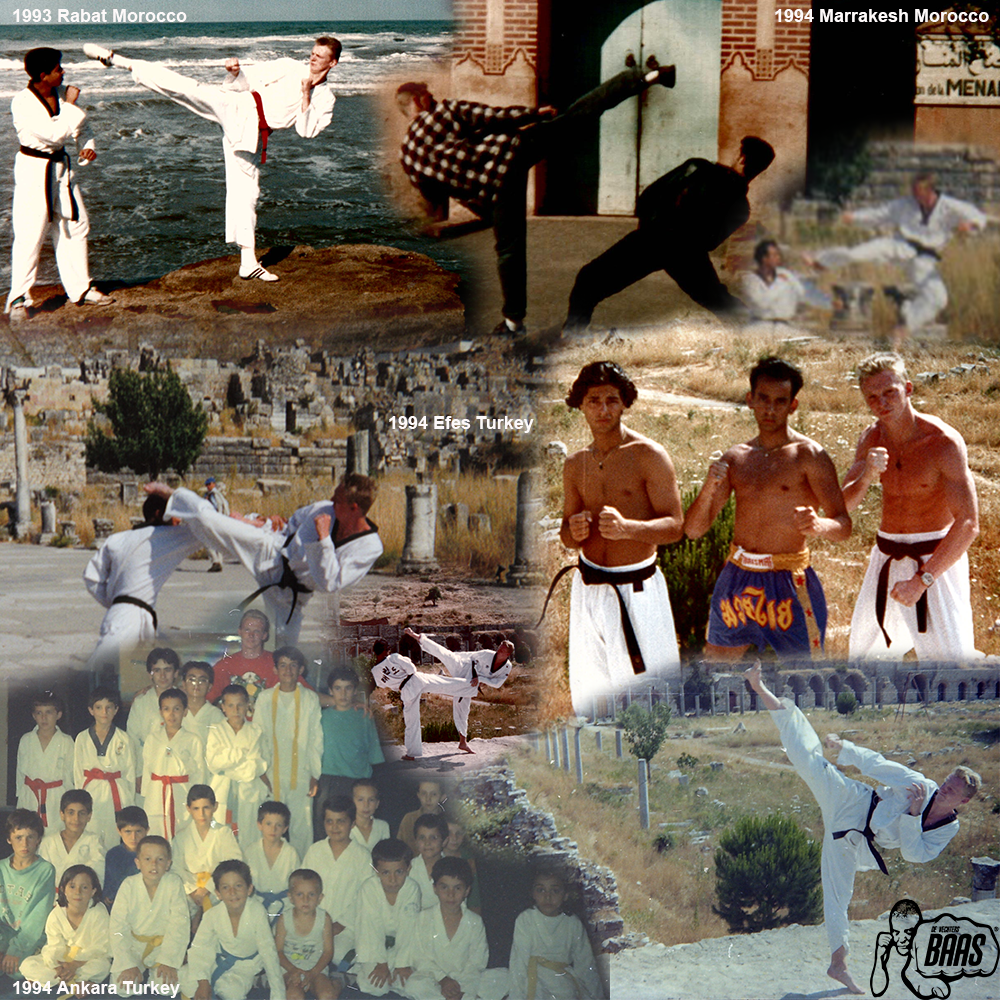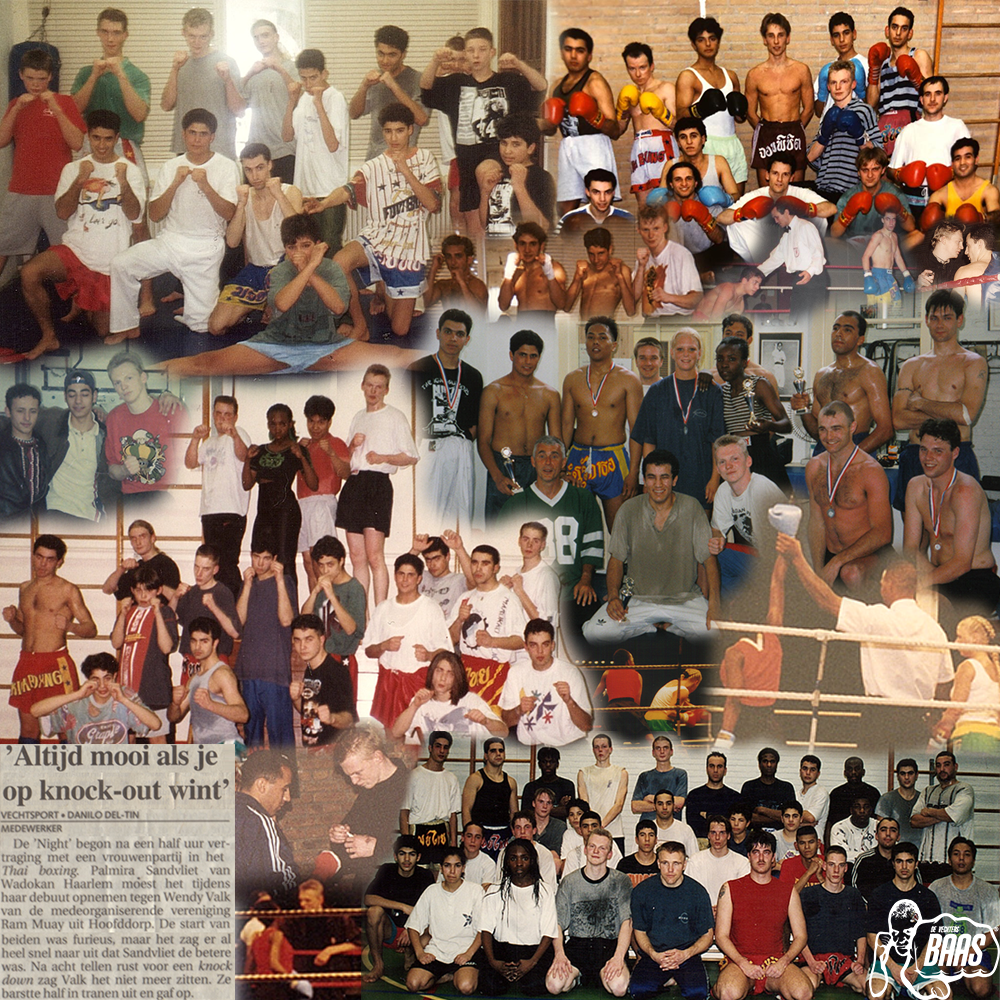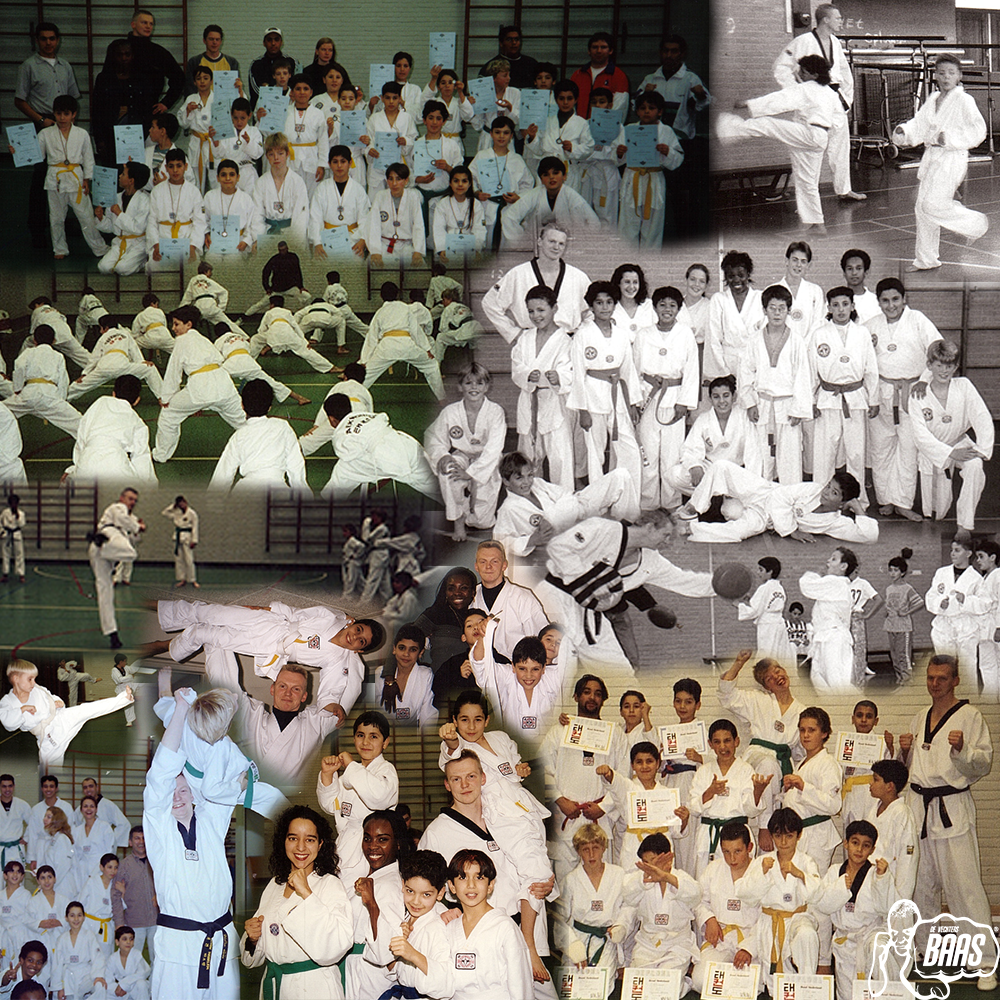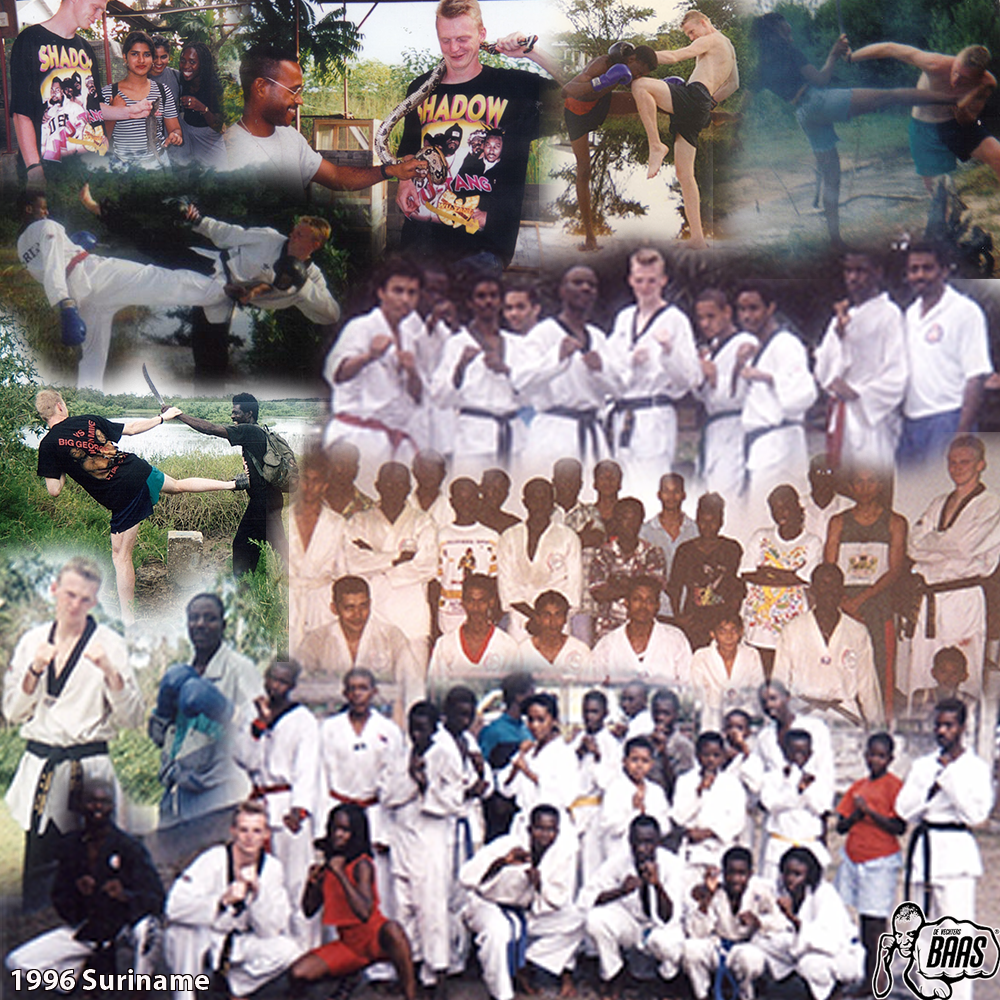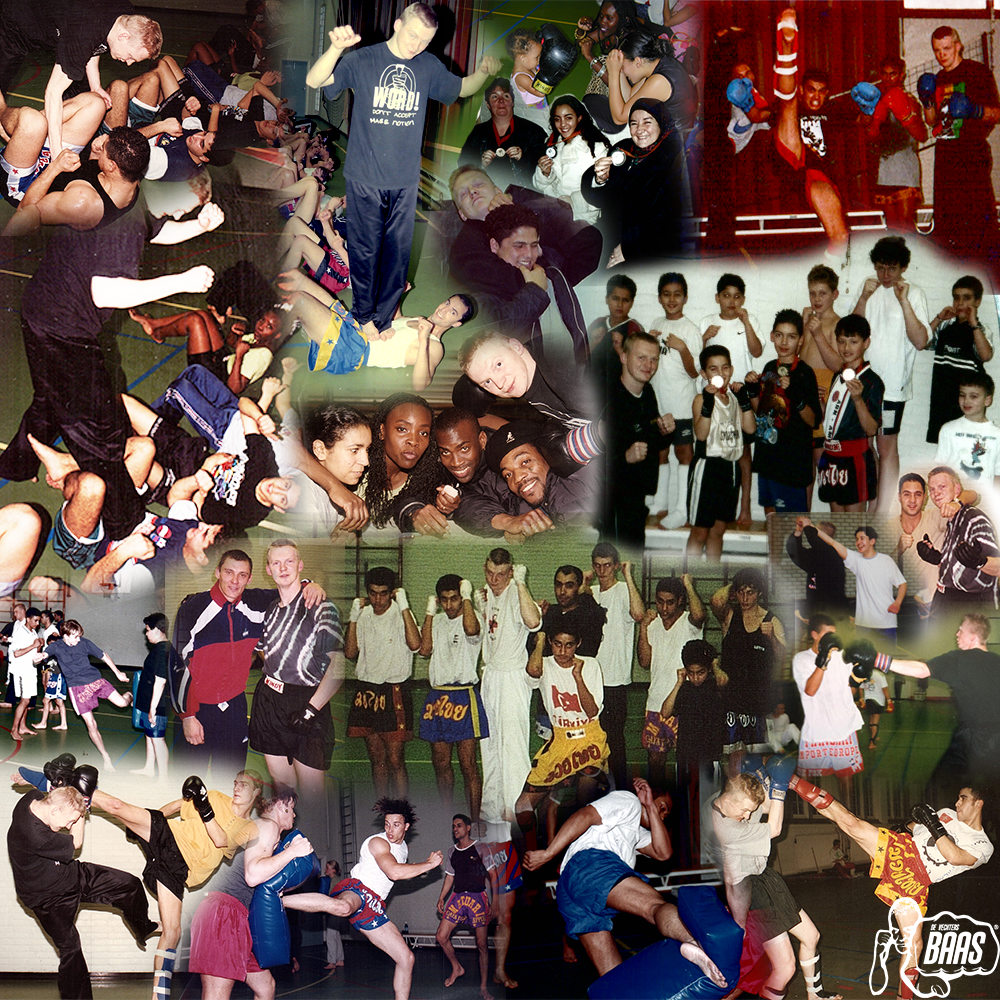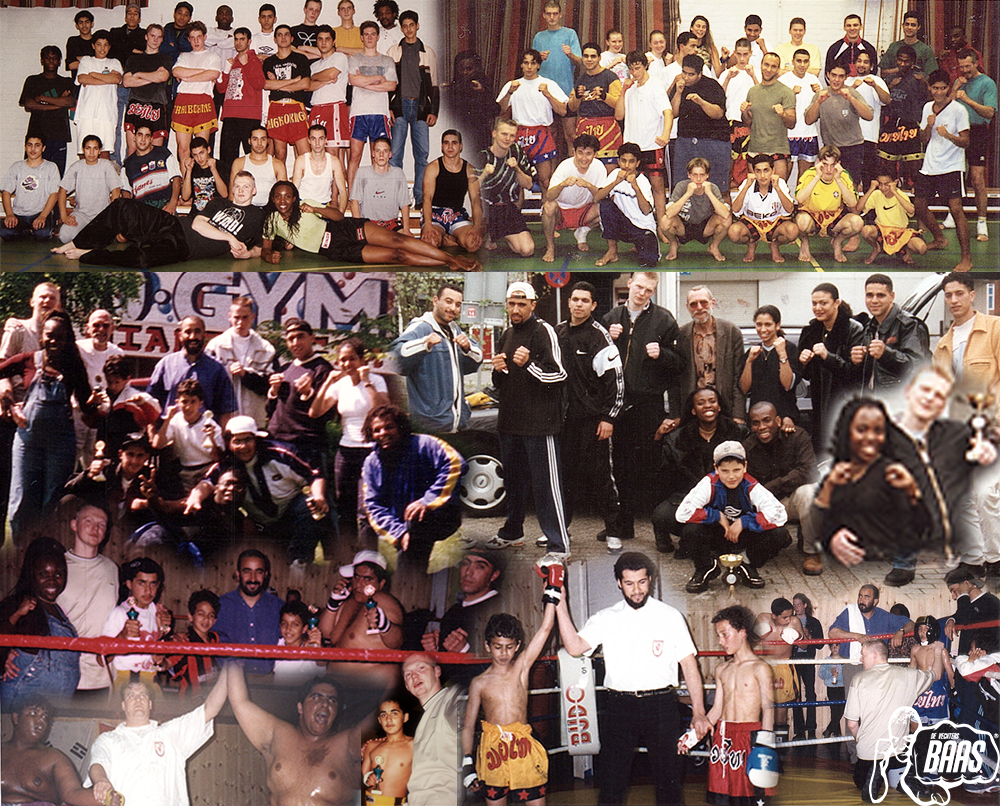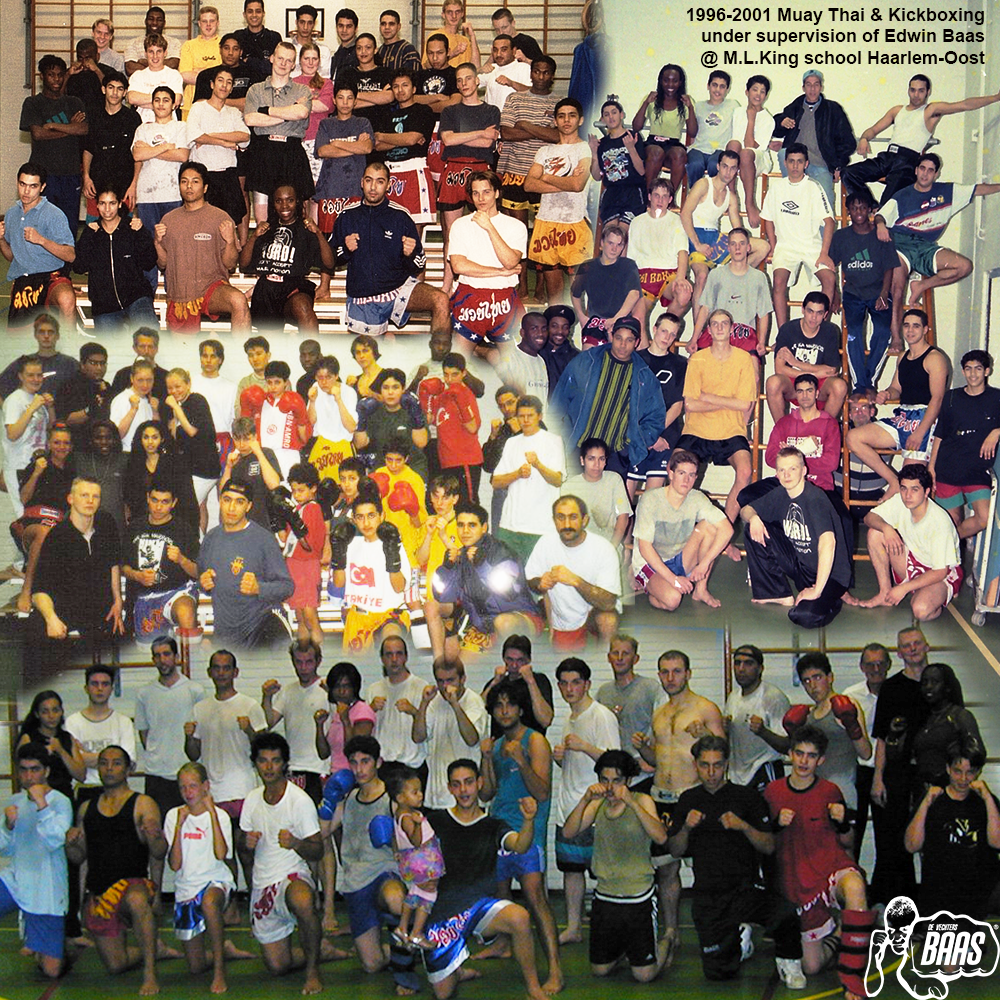 Reunion training sessions regularly took place and still take place when Edwin Baas was or will be in the Netherlands for short visits.