CUMAFE (Curaçao Martial-Arts Federation) was founded in 2003 with the aim to regulate, facilitate and practice martial arts, including Muay Thai, Kickboxing, MMA (Mixed Martial Arts). Karate, etc. This non-profit organization was founded under the chairmanship of Dudley Josepa. Edwin Baas has also been a member of the board since day one.
In principle, CUMAFE is open to collaboration with almost all international organizations. CUMAFE works a lot with the WMTA (World Muay Thai Association) because of very good experiences. The leader Glen Huisman is just a great and nice guy and has a really great team.
The WMTA was created in the Netherlands in 1984 by Thom Harinck and is one of the oldest amateur and professional sanctioning organizations of Muay Thai in the world for the sport. Early stars of the WMTA included Branco Cikatic, Peter Aerts, Ernesto Hoost and Gilbert Ballantine.
Promoters/ organizers who want to organize combat sports competitions, like Thai-Kickboxing and MMA under supervision of CUMAFE must meet requirements, like:
Competition rules and regulations should be clear and understood by everyone involved.
First aid and a licensed physician, who monitors the medical aspects before, during and after the bouts.
All competitors must be weighed and declared "Fit to Fight" before the competitions.
Equivalent matchmaking with full details of all competitors; full name, date of birth, weight, records (total number of bouts and results win-loss-draw), any titles and experience in any Combat sports.
Good protective and safety equipment.
In addition to safety for the competitors, also ensuring safety for the spectators, officials and anyone else.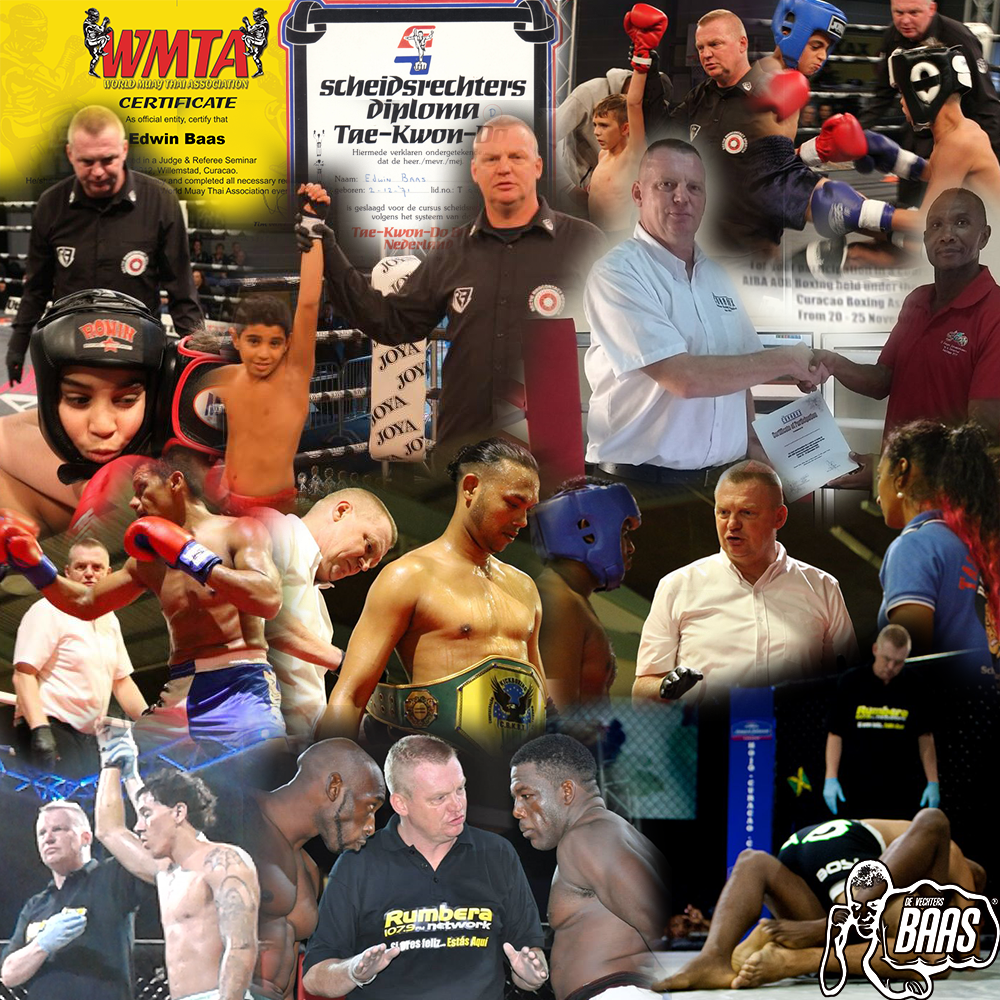 In Curacao Edwin Baas is no longer active as a referee and that is not necessary because CUMAFE has a good team of RJs (referees and judges) who do their job well. Sometimes Baas makes exceptions and only abroad or in special cases.