The Curaçao Martial-Arts Federation (CUMAFE) was founded July 7, 2003 with the aim to regulate, facilitate and practice martial arts, including Muay Thai, Kickboxing, MMA, Karate, etc. This non-profit organization was founded under the chairmanship of Dudley Josepa, former world champion karate. Edwin Baas is board member since day one.
During many events and activities of CUMAFE, competitions and exhibitions took place in Karate, Taekwondo, Judo, Aikido, Capoeira, Jiu Jitsu, Krav Maga / KAPAP, Kung Fu / Wu Shu, Muay Thai, kickboxing, MMA (Mixed Martial Arts), BJJ (Brazilian Jiu Jitsu), Grappling, Lucha Libre (Wrestling), etc.
CUMAFE also had social and charity projects, like; donating blood, painting schools, lectures about discipline, behavior, respect, honor, the influence of drugs and alcohol, etc.
The first board of CUMAFE consisted of; Dudley Josepa (president), Glenn Rijker (vice president), Sultan Saab (treasurer), Humberto Gonzalez (secretary), Eldred Deterville (second treasurer), Edwin Baas (second secretary) and Raul de Windt (commissioner).
The current board consists of; Jonathan Symor (president), Edwin Baas (vice president), Redferne Regales (treasurer), Gregory Scharbaai (secretary) and Elizabeth Silva Valencia (commissioner).
In the period between the first board and the current board, we have had many people who have put in a lot of effort, such as Nelson Willems, Willem Falter and many others that I now forget to mention.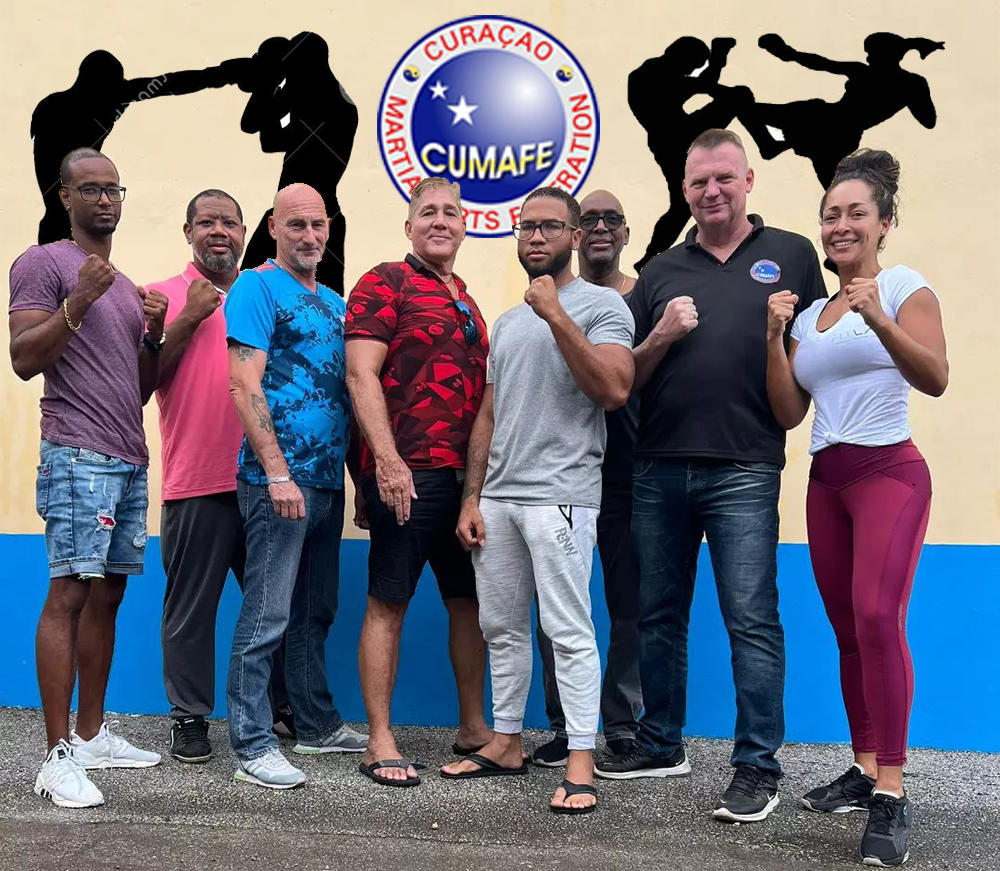 CUMAFE / WMTA R&Js (referee & judges) course 2012, Refreshment training sessions by Glen Huisman (2014 & 2015), Rachid Belhadji (2016), Youssef Akhnikh (2017 & 2018) and Nourdin Johri (2021).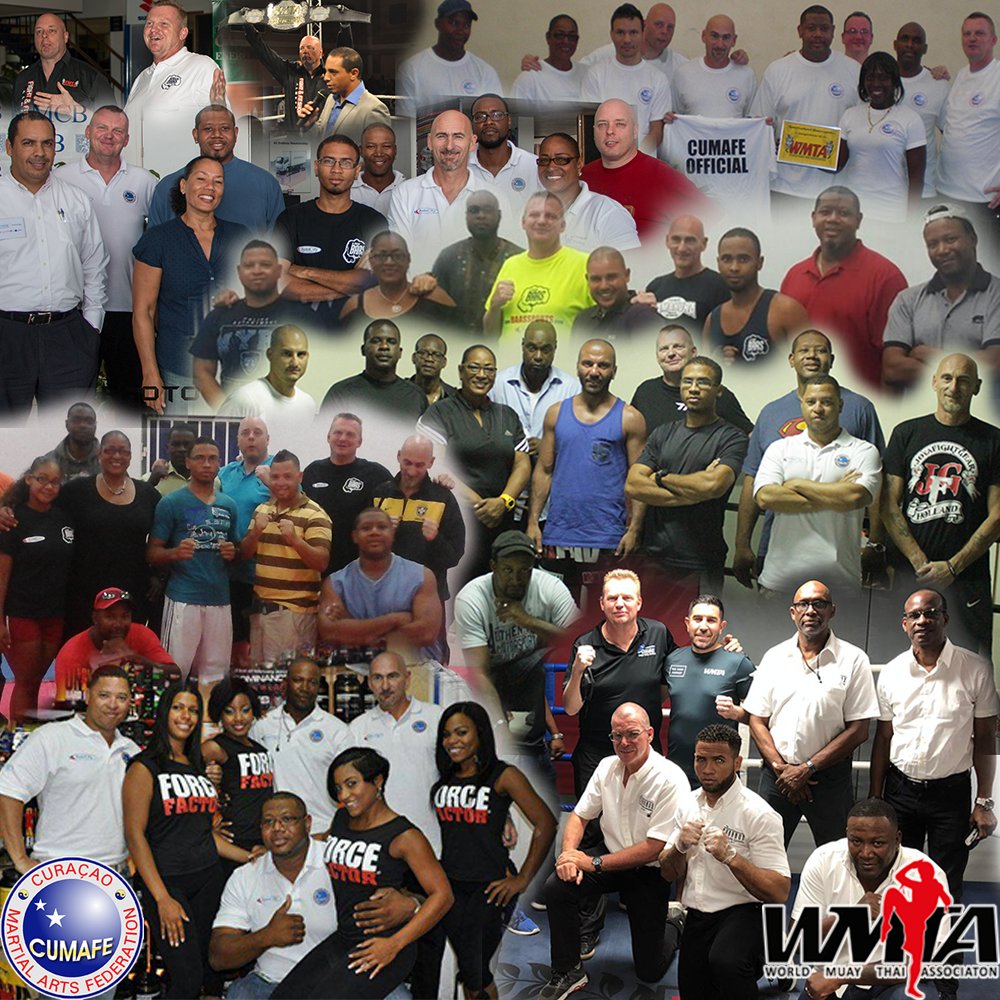 CUMAFE is open to collaboration with various international organizations. CUMAFE works a lot with the World Muay Thai Association (WMTA) because of the very good experiences. Edwin Baas, who represents WMTA Mondial in the Caribbean; "The leader, Glen Huisman, is a great and nice guy with a team of cool people. But it is not just about that only. Active efforts are also being made to promote expertise."
The WMTA was created in 1984 by Thom Harinck and is one of the oldest amateur and professional sanctioning organizations of Muay Thai in the world for the sport. Early stars of the WMTA included the late Branco Cikatic, Gilbert Ballentine, Ernesto Hoost, Ivan Hyppolite, Peter Aerts, Lloyd van Dams, Denise Kielholtz and Jomhod Kiatasidak.