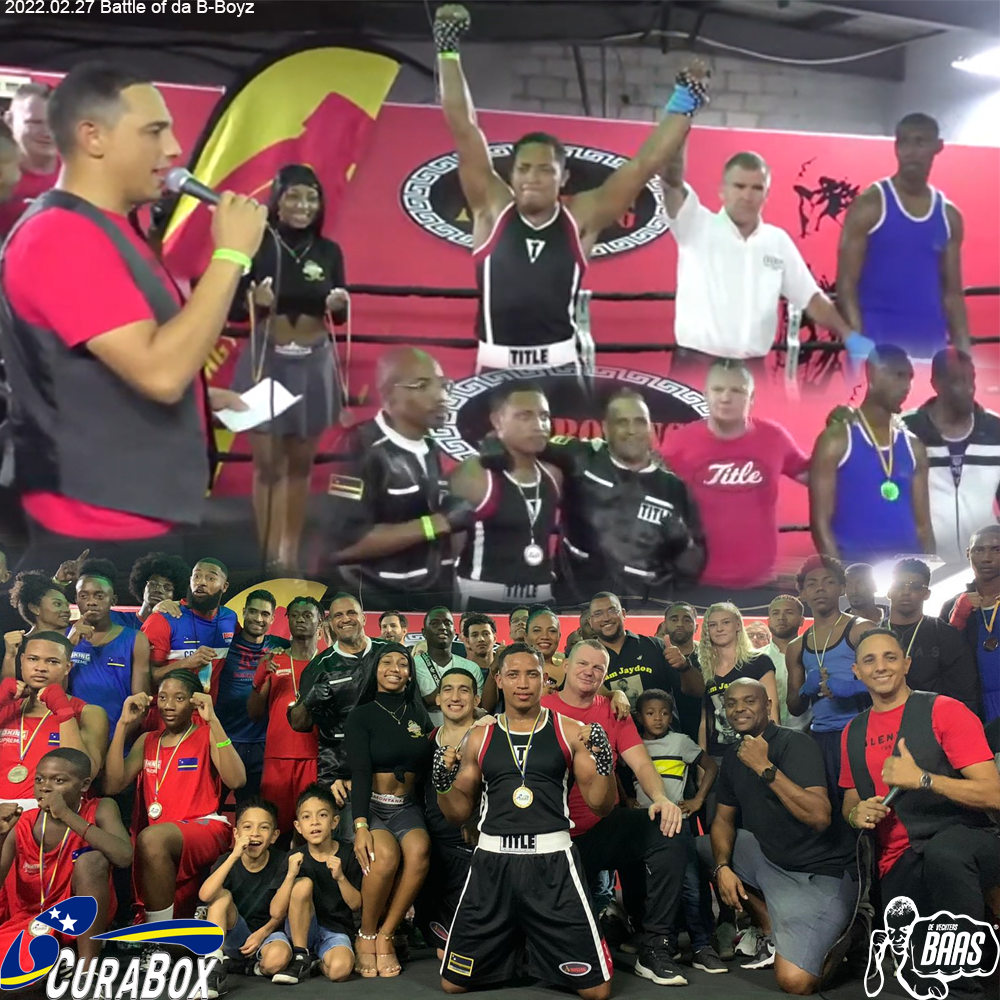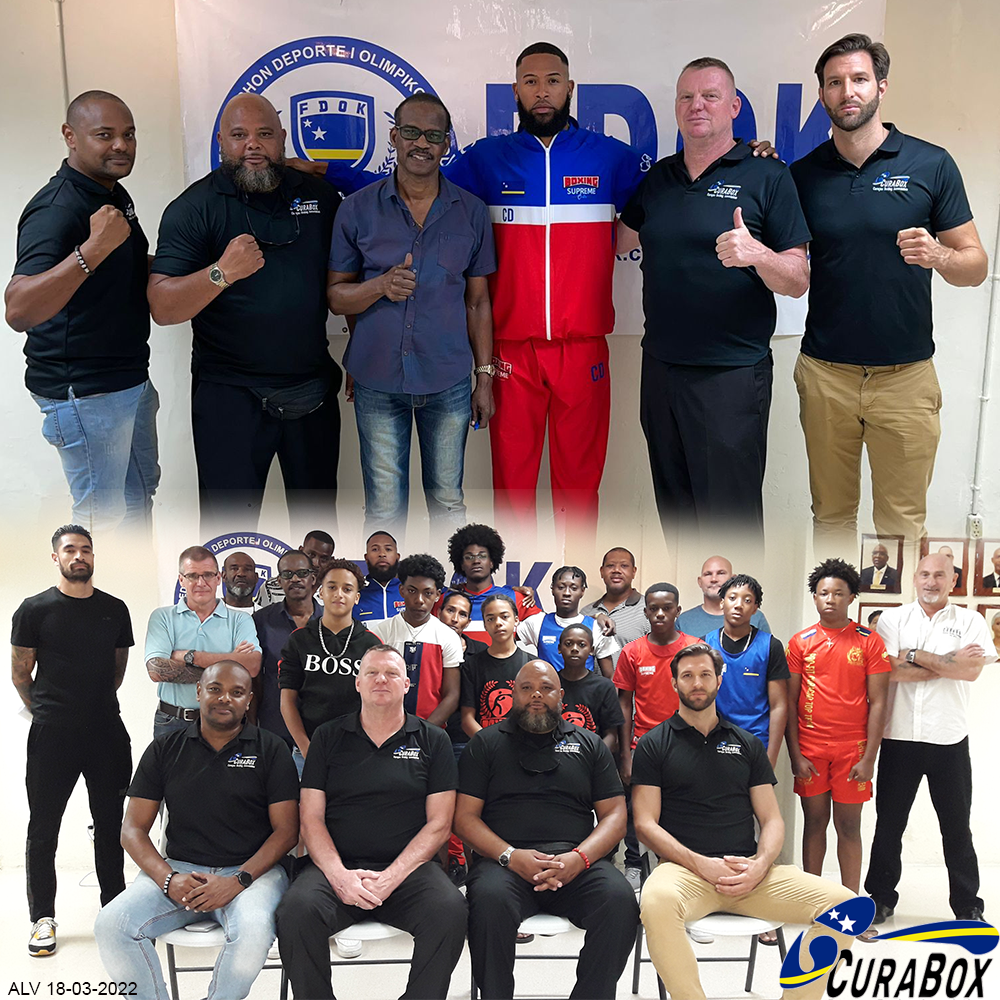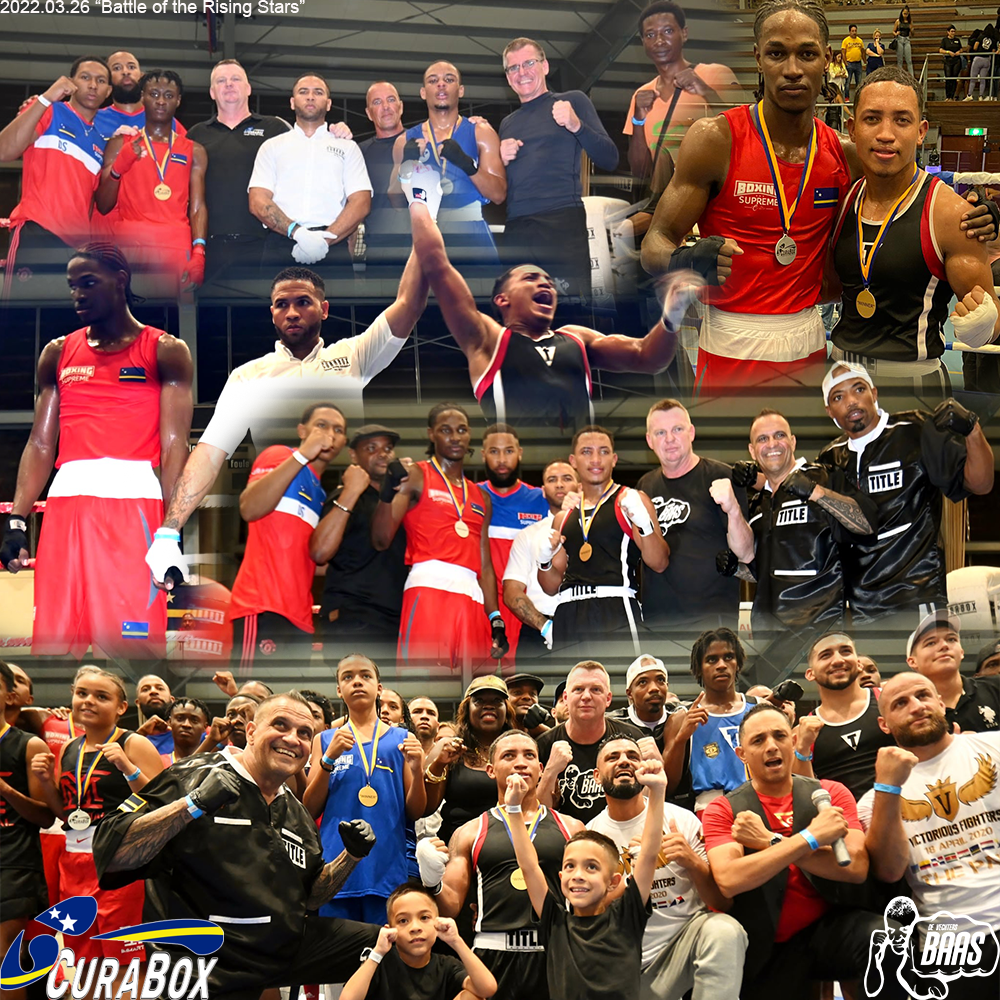 Edwin Baas of Baas Sport in Curaçao received the quality seal of the Dutch Boxing Association NBB (Nederlandse BoksBond) from director René Braad.
Baas Sport has been a household name on the island for many years. Various martial arts can be practiced in this gym, including boxing. Edwin is also the chairman of CuraBox. With this he connects the different boxing centers on the island and tries to get the boxers to box as often as possible.
In addition to his passion for top sport, he also makes this accessible for anyone who wants to practice boxing. Nothing is too much for him and if necessary he even sacrifices his vacation to transfer the boxing virus to the youth.
Baas Sport is also a branch for Dutch boxers who stay in Curaçao for a longer period of time for work or vacation and who want to continue practicing their favorite sport.
Edwin made the Boxing Instructors course possible and was the host for the conversation with the chairman of the Surinamese Boksbond Mr Remie Burke.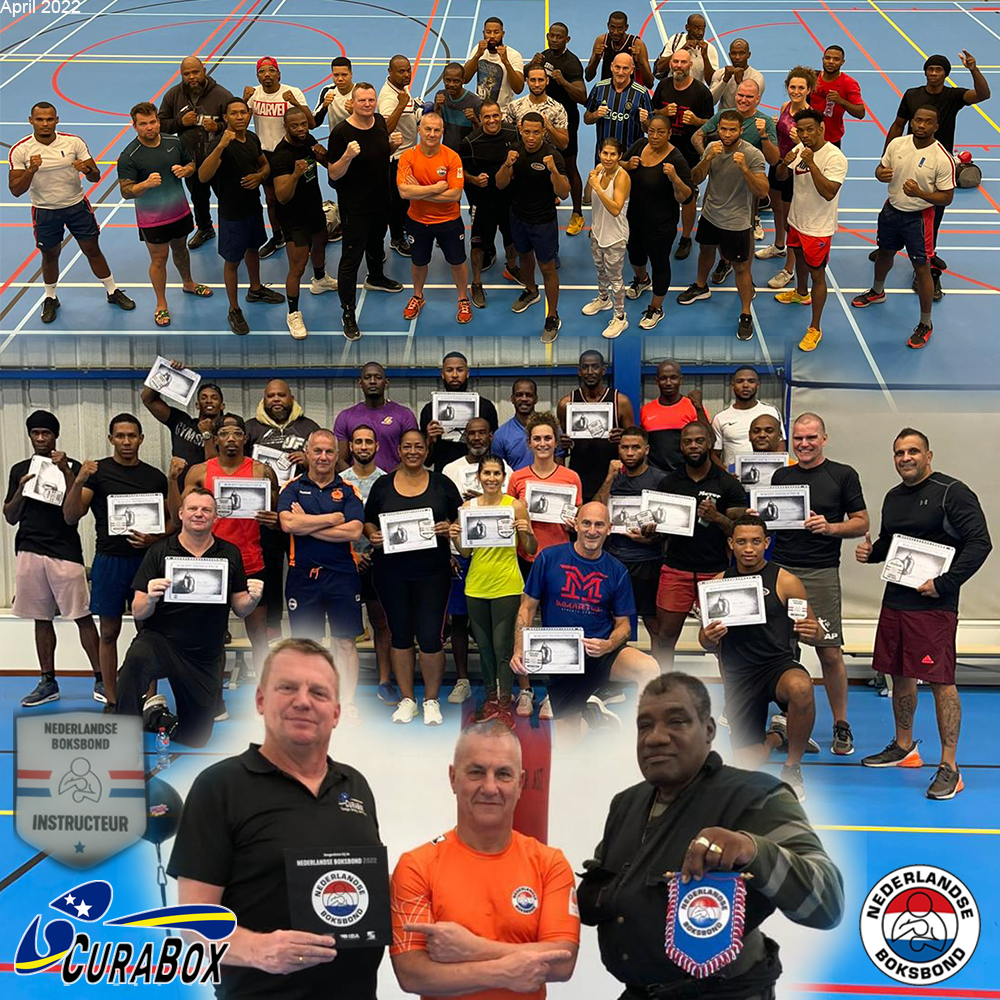 2022.04.27 Power Punch Challenge. 
-19 1. Dwinley Mathilda (Highest score 993), 2. Fabian Williams, 3. Ozel Mack
19-40 1. Coregelino Djaoen, 2. Mark Niewets, 3. Grego Scharbaai
40+ 1. Renato Haseth, 2. Edwin Baas, 3. Marcelo "Cheo" Zimmerman
Ladies 1. Christine Francisca, 2. Nicole Nedermeijer, 3. Yoa Camacho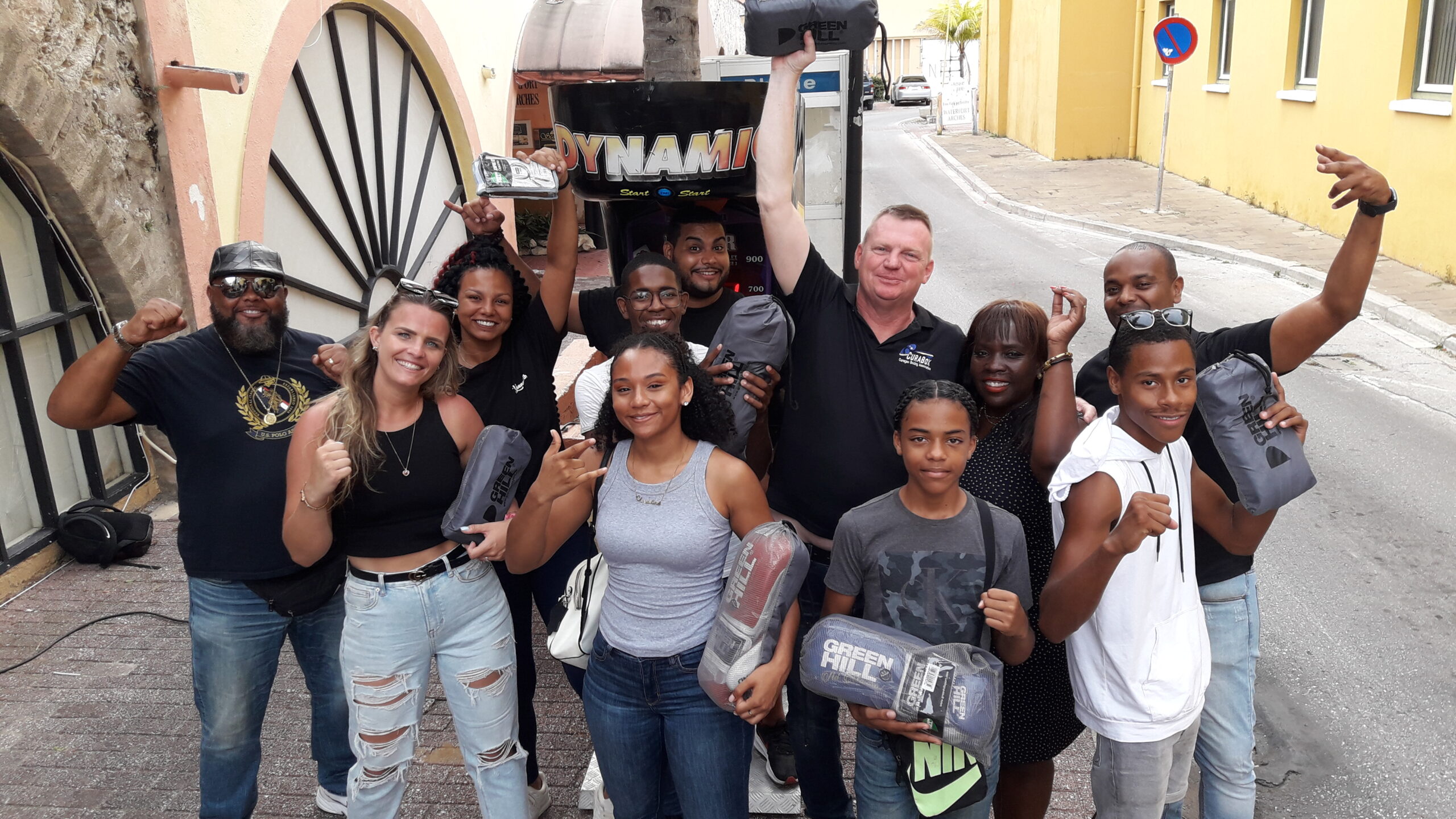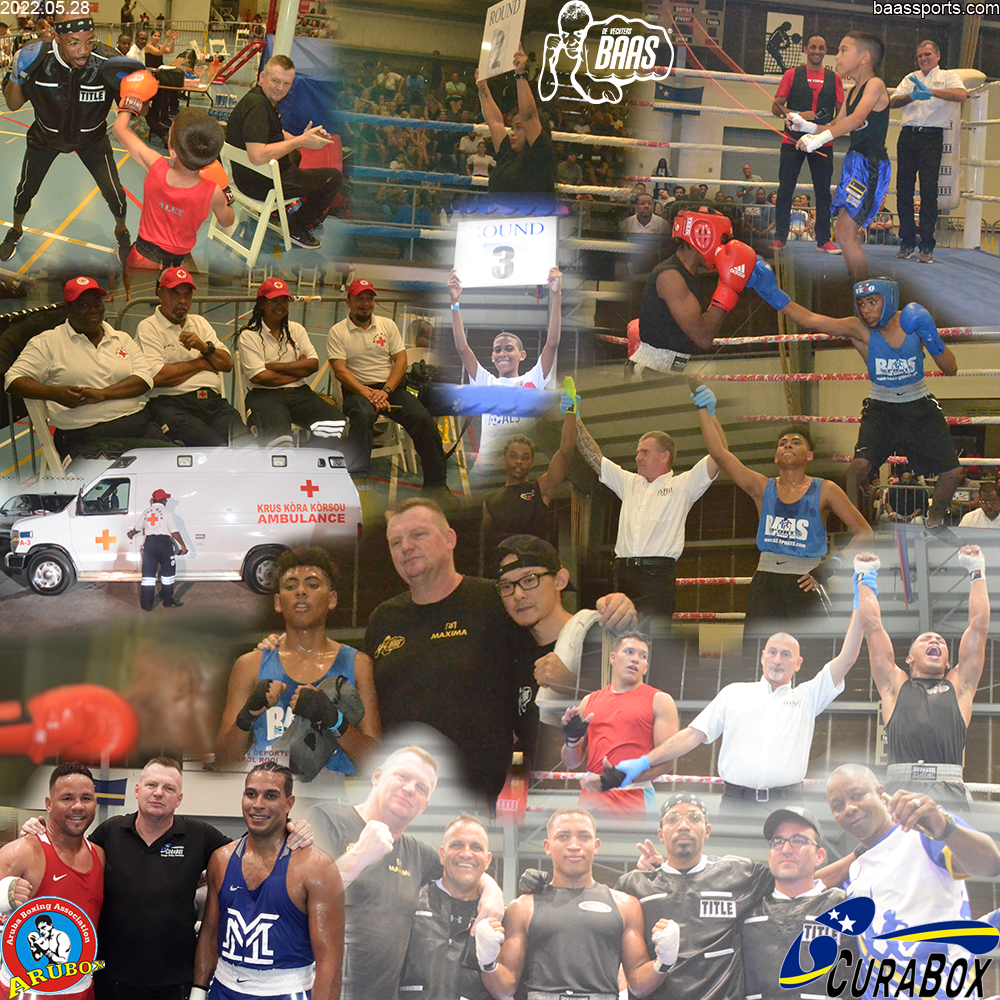 @ Gym Haarlem, New Sport Challenge, Maxima, Taekyon Haarlem. Edwin Baas & Raekwon Baas with Riduan el Assrouti, Oby van Andel, Rico Cornet, Faozi el Khandousi, Ibrahim el Bouni, Hannes & Kane Schneider, Abdel Kofie, Murat & Muammer Ilgen, Musatafa Tanverdi, Afra Baas, Andry Westerhout, Dennis Rock, Ruud Hardjokosoemo, Mohamed el Aater, Arno Hermans, Boubkar & Younes Belkasmi, Juan Montoya, Sharon Lopez, Ronan & Glen Huisman, Ivo v/d Berg, Mostapha Benali, D'Angelo Marshall, Edwin van Beek, Marc van Keulen, Luigi Kwas, i hopi mas.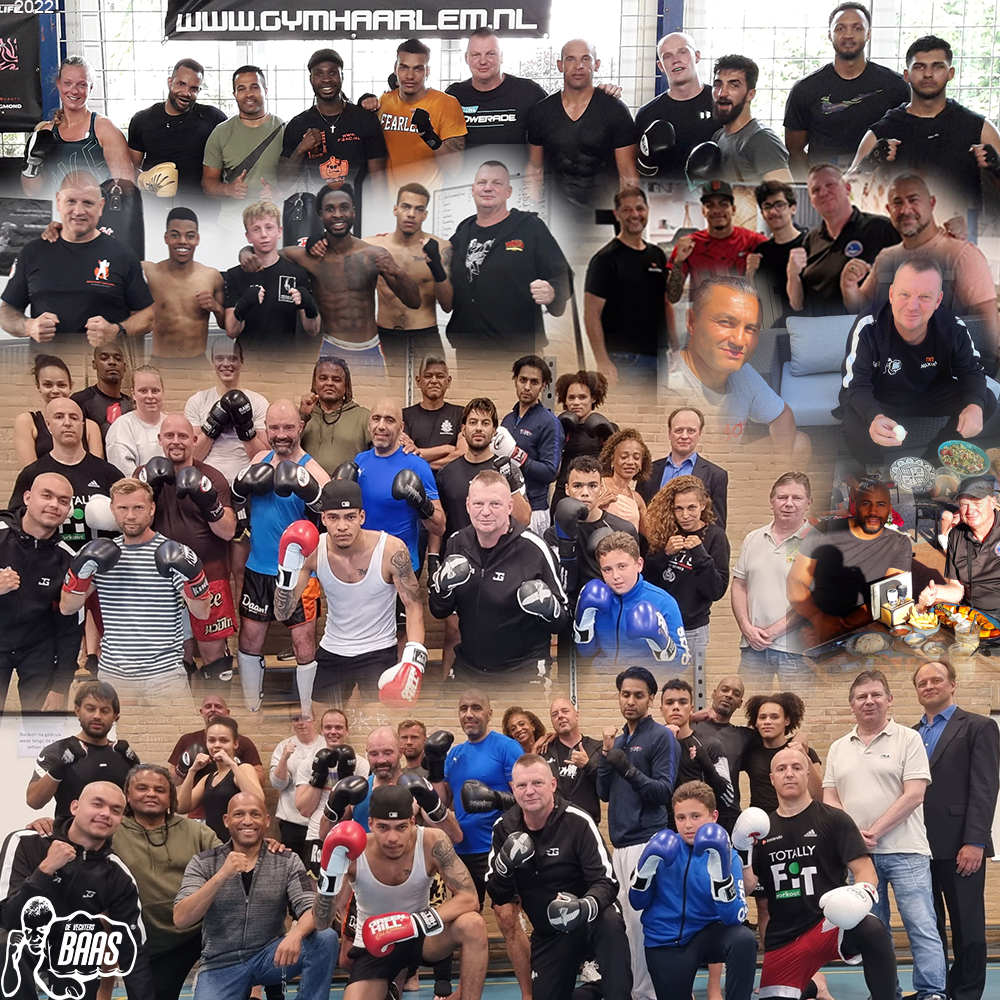 @ Fightclub Den Haag and Levels Fighting Championships. Edwin Baas & Raekwon Baas with Rashid van Exel, Ino Alberga, Hassan Aitbasoou, Yousri, Rik v.d. Vathorst, Brian Lo-A-Njoe, Apy Echteld, Dew Jagernath, Michel Ubbergen, Ivan Hipolyte, Jack, Jerry Morris, Shawn Blair, Omar Marsham, Regian Eersel, Danial Sharifi, Nourdin Johri, Glen Huisman, Niels Beurkens, Jacco, Miangelo Windster.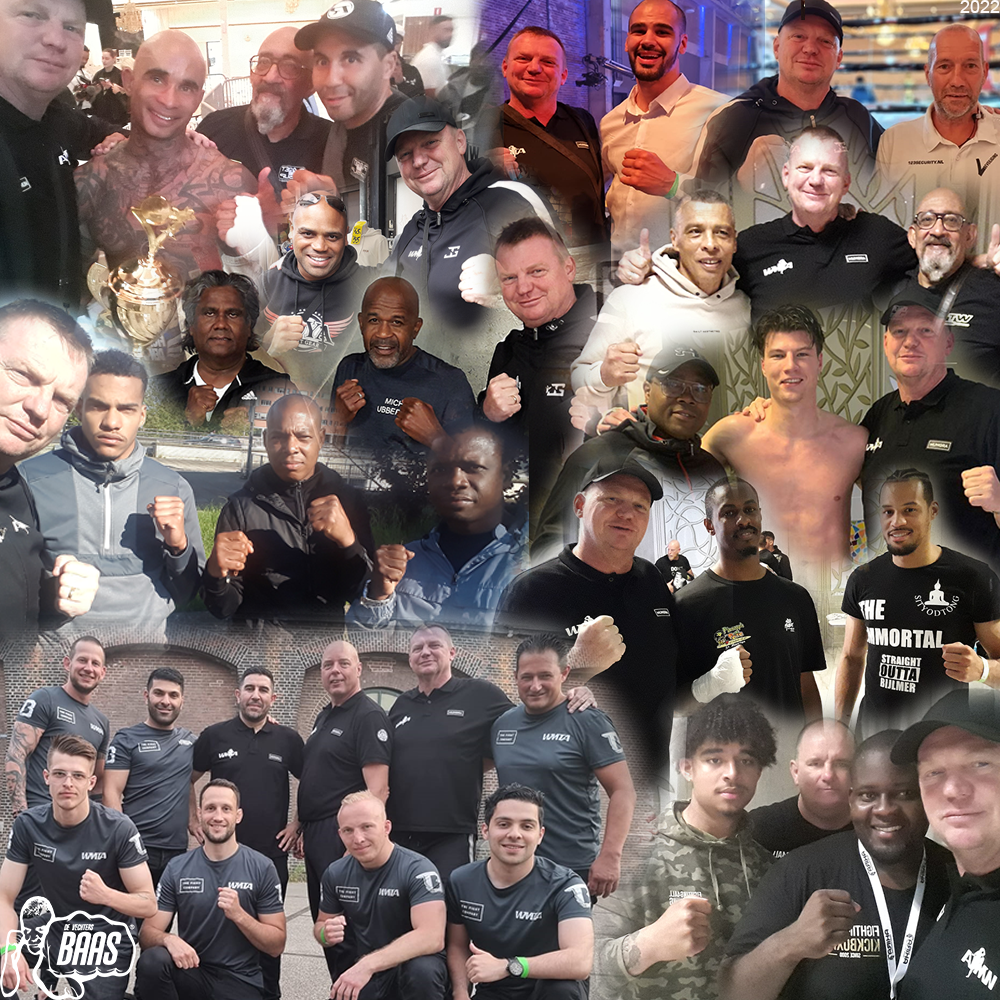 2022.06 Eindhoven Cup, NK Rotterdam, BBG Den Haag (The Hague). Edwin & Raekwon Baas with Dr.Anil, Duran Ebren, Dian Gomes, Boris van der Vorst, Jeremie Besson, Albert Kraus, Remie Burke, Enrico La Cruz, Rene Braad, Hannes Schneider, Shawn Blair, Orhan Ozturk, Mohamed Amine, Said Bettah, Peter Gebbink, Ilona Lenten.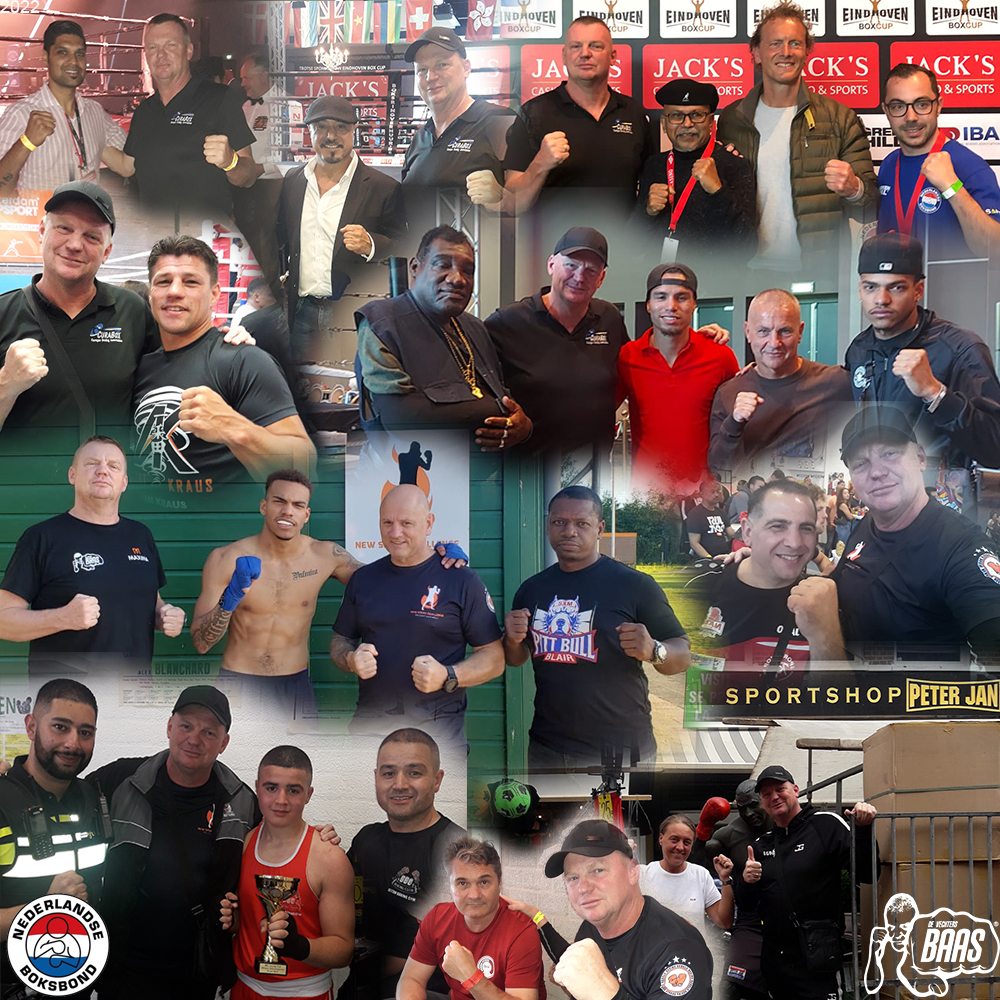 2022.06.22-26 CuraBox @ Dutch Boxing Championships (Nederlandse Boksbond) in Rotterdam NL.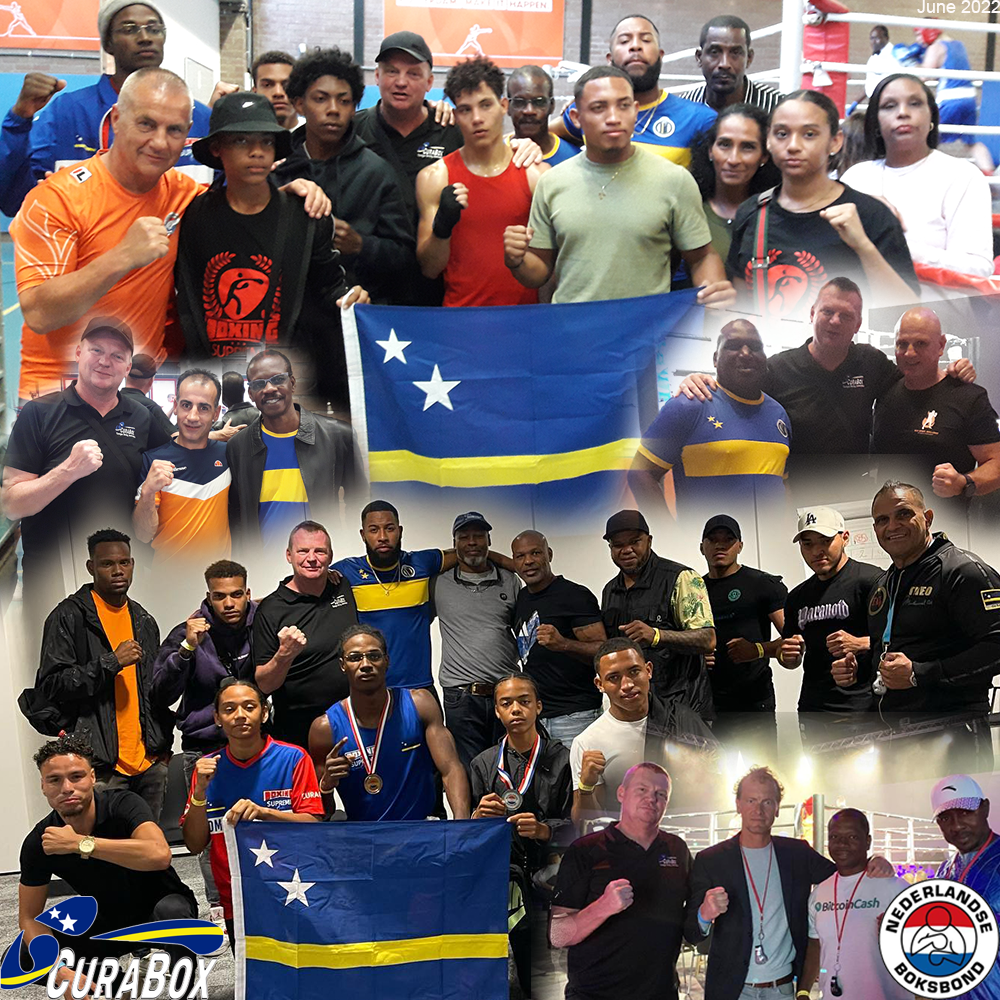 2022.07/08 Andry Westerhout and fam (Yvonne, Xyando en Quanyi)  from Taekyon Haarlem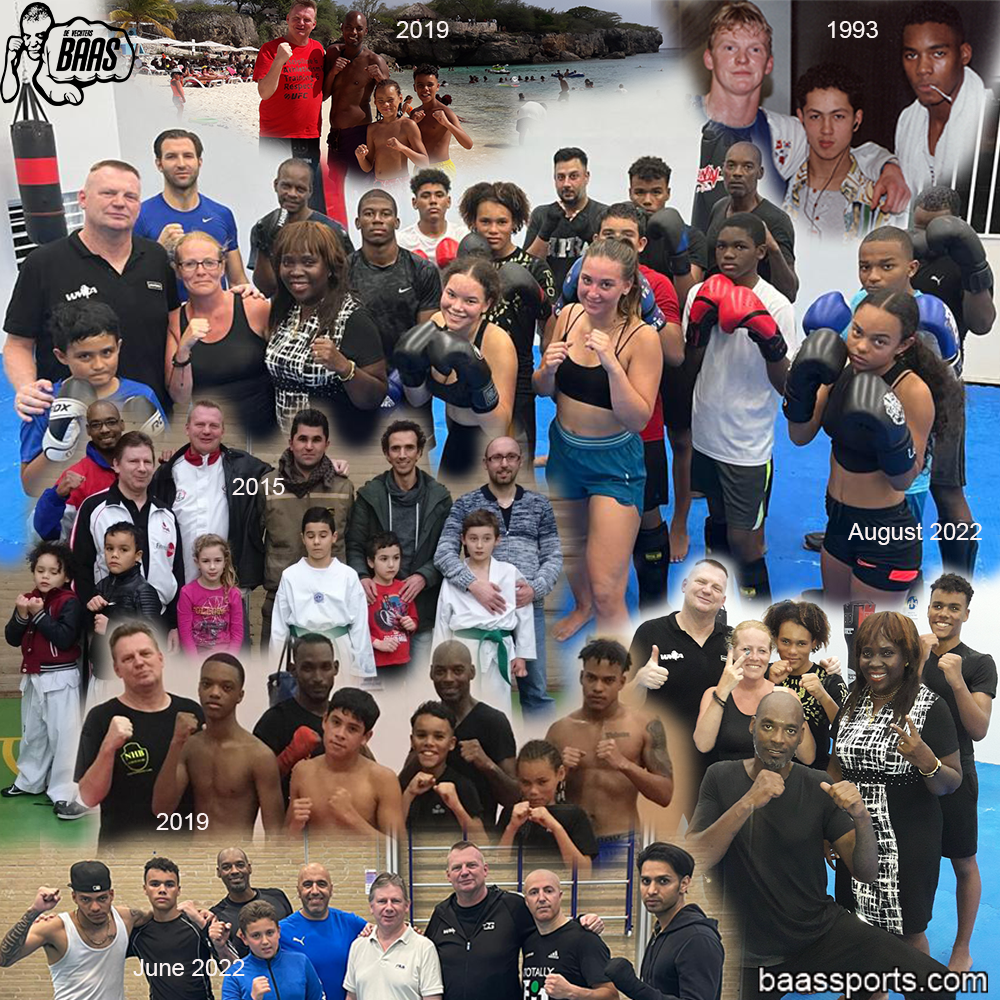 2022.09.24 Grego Scharbaai (Baas) won Venezuela @ WTC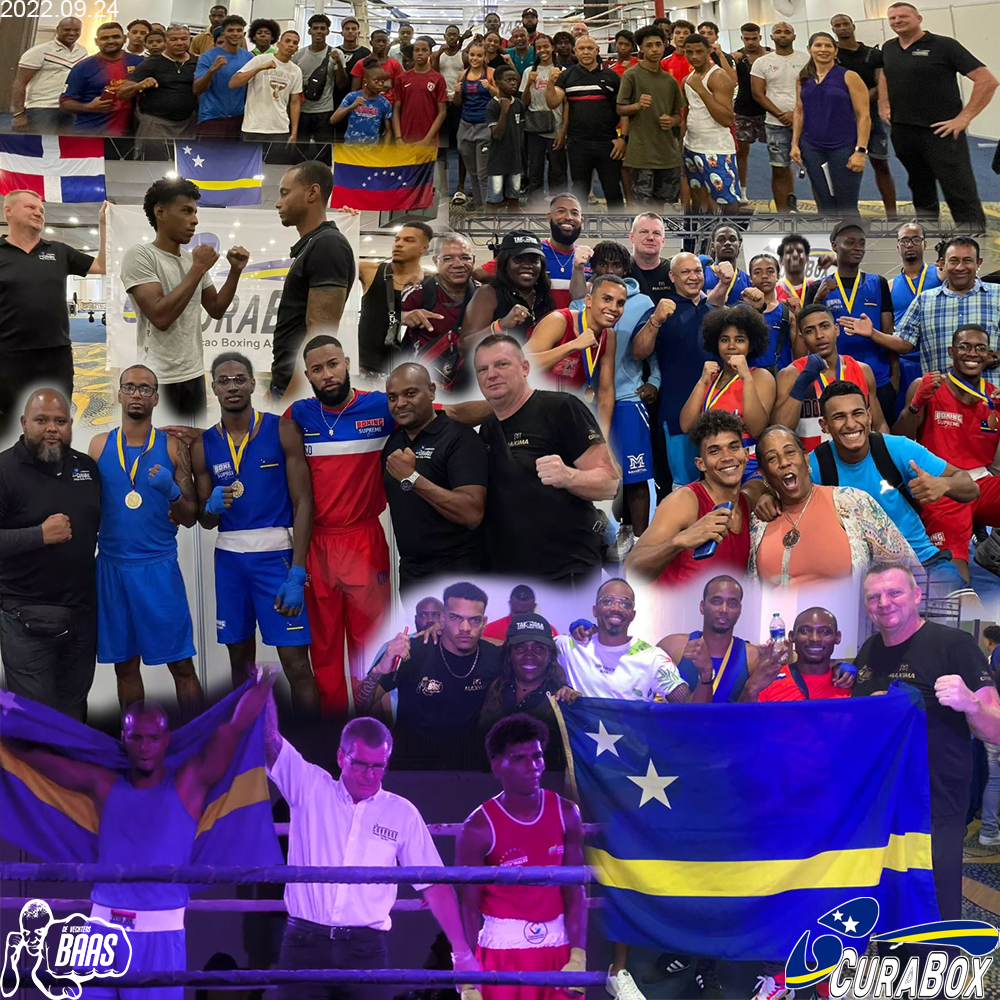 2022.10 Grego Scharbaai (Baas) and Dwinley Mathilda (Supreme) South American Games (Odesur). Boxeo @ XII Juegos Suramericanos Asunción Paraguay.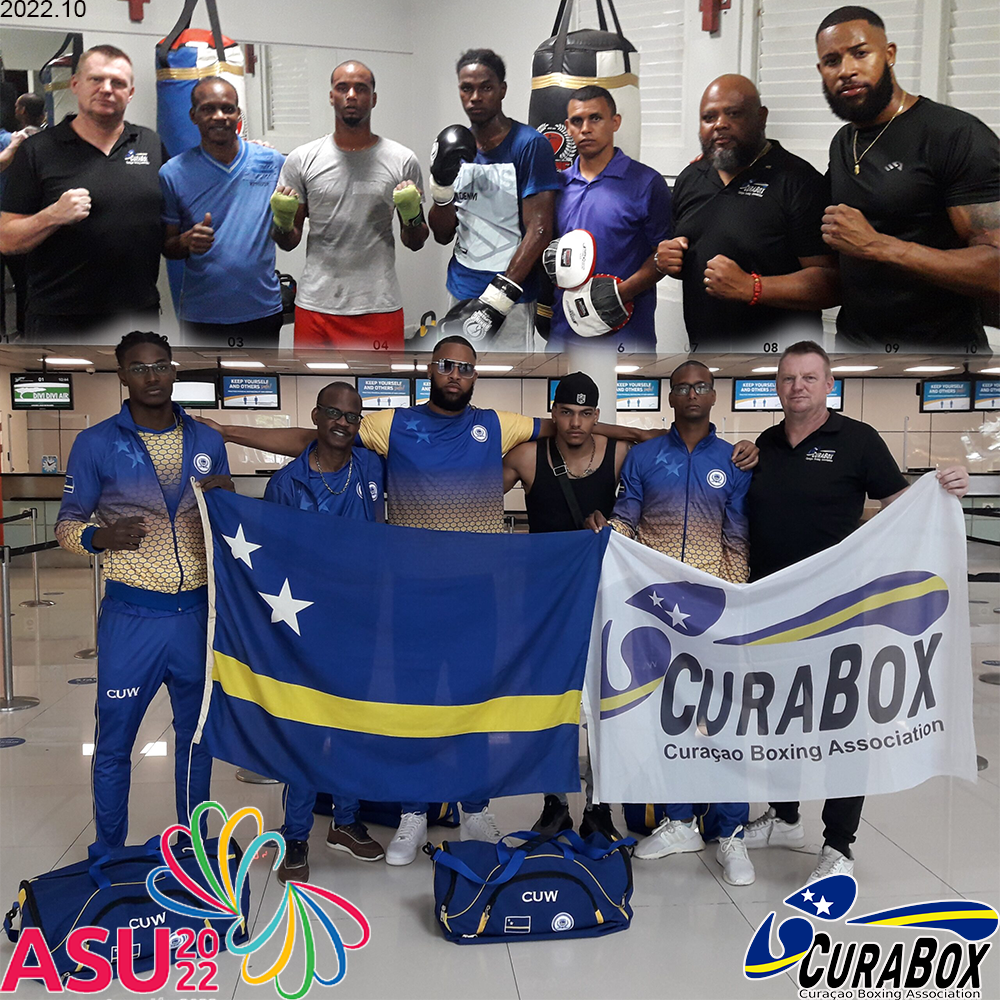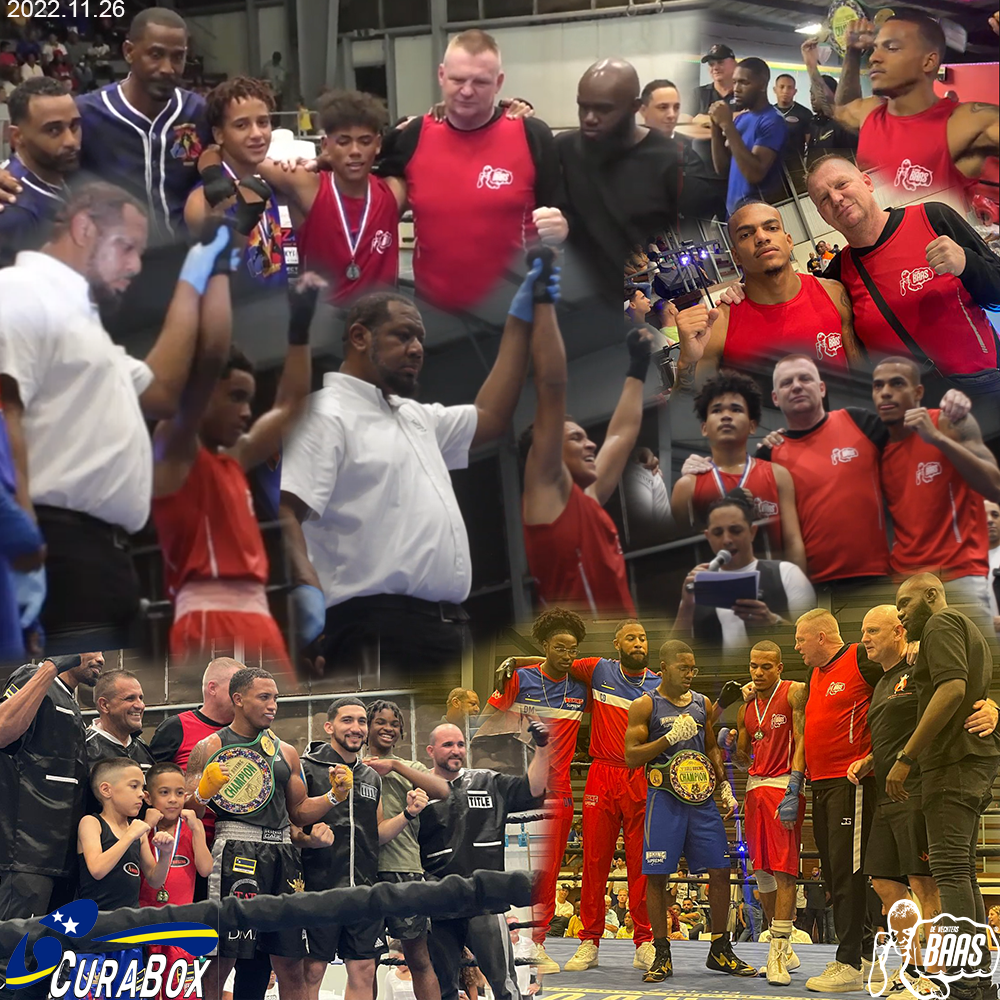 2022.12.10/11 IBA forum & Congress @ Abu Dhabi, United Arab Emirates. Edwin Baas with Dmitry Bivol, Roy Jones Jr, Evander Holyfield, Roberto Cammarelle, Tammara Thibeault, Roniel Iglesias, and many more.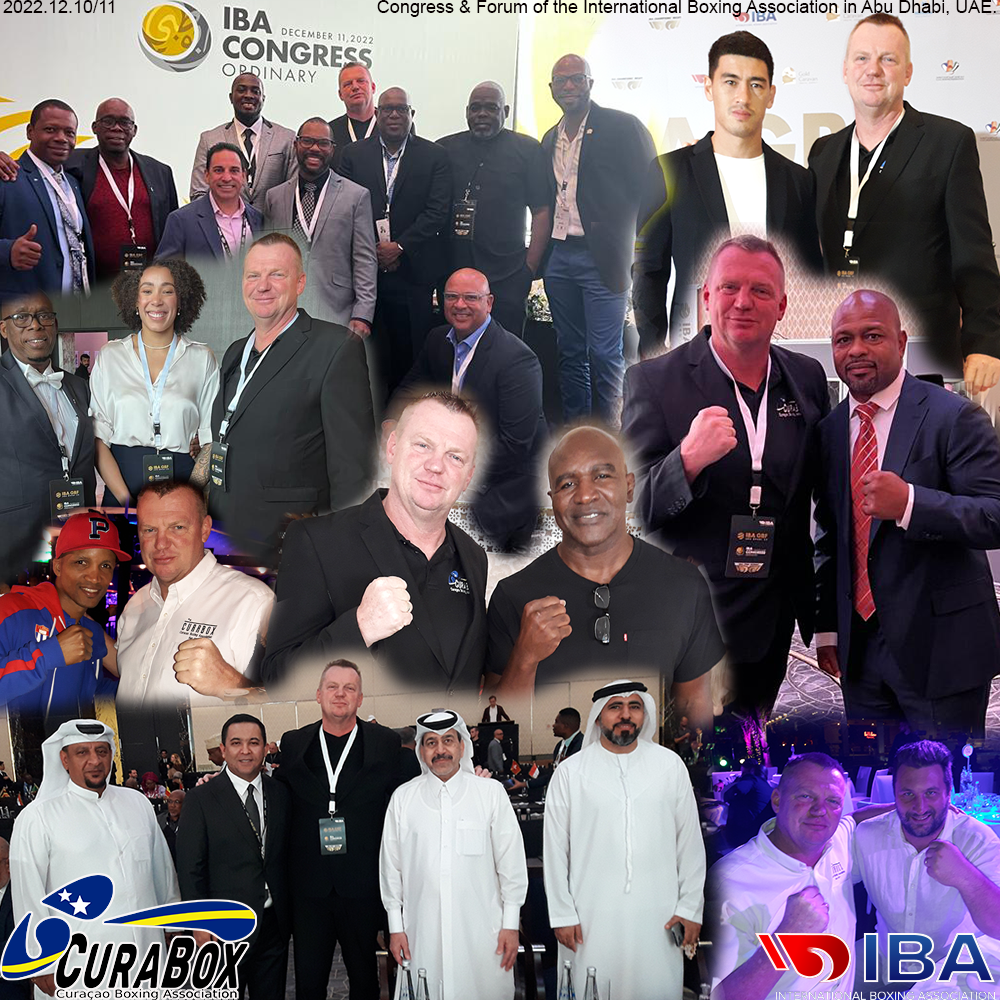 2023.04.01 Quinlan Winterdal and Rayen Guanipa from Baas Sports Curacao won their rematches.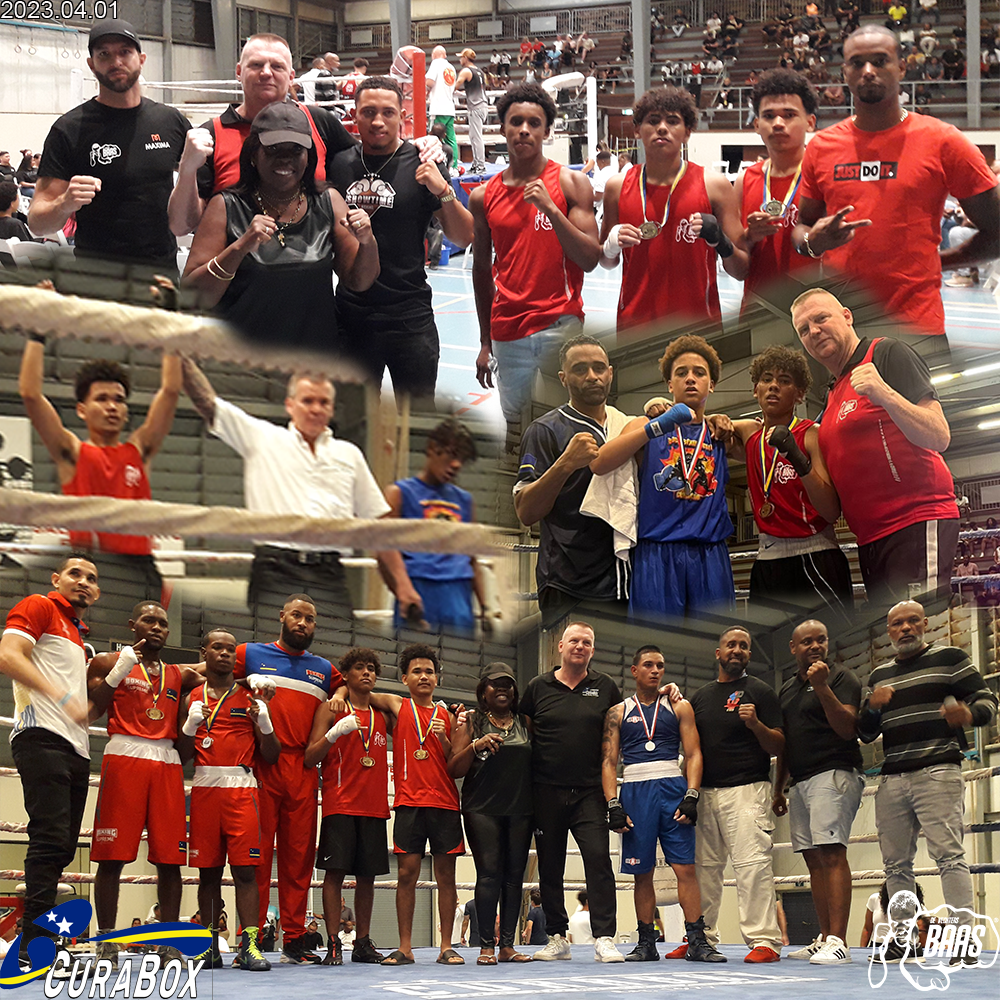 2023.04.03 Cem Senol gave a great guest training at Baas Sports.
Cem Senol has more than 25 years' experience in full-contact Karate/ Kyokushin, Kickboxing and Mixed Martial Arts, and won many national and international titles.
In 2020, he achieved a top performance by completing the 100-man kumite. He fought on 1 day against no less than 100 men, who followed each other. Full Contact with bare fists and no protection on the shins and feet.
History was made because this was the first time that the 100-man kumite was held in the Netherlands.
It wasn't gentle and there are only 30 people worldwide who have completed this ultimate test. Cem Senol can now join these kumite legends.
The kumite was organized for Stichting Hartekind, to which all proceeds went. It was very tough but the seasoned experienced Senol fought through it. The last man he fought was his former trainer and legend Kancho Gerard Gordeau, who fought the very first UFC fight in 1993 and won in 26 seconds by TKO.
In 2013 Cem started Osaka dojo (https://dojo-osaka.com/), because in addition to being a very experienced fighter, he is also very experienced in the field of teaching.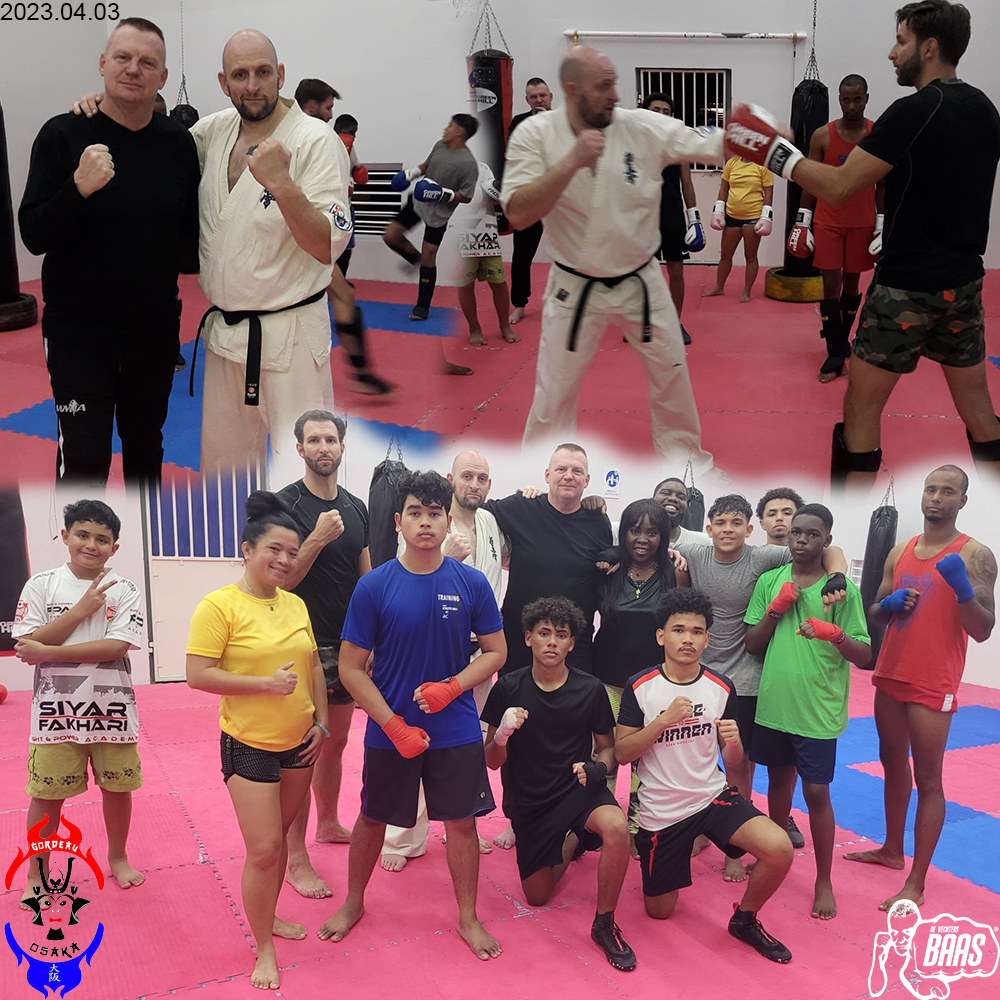 2023.04.28/29 Pro-Boxing Referee Judge course by Mr. Guzman and Mr. Padilla of the World Boxing Association (WBA).
The AMBC president Jose Laureano also came from Puerto Rico as special invitee for Supreme's international event with boxers from Aruba, Brazil, Curacao, Dominican Republic, Panama, Peru and Venezuela.