The Martial Kids concept of Baas Sports is specific sports education for youth. Edwin Baas combines his experience with several martial arts and fighting systems with the knowledge from the sport training science, healthcare and physiotherapy.
Empowering kids in a safe and responsible way
The classes contains self defense techniques, safety tips, exercises for response, balance and other physical aspects. Besides the physical aspects, attention is paid to self-confidence, discipline and respect.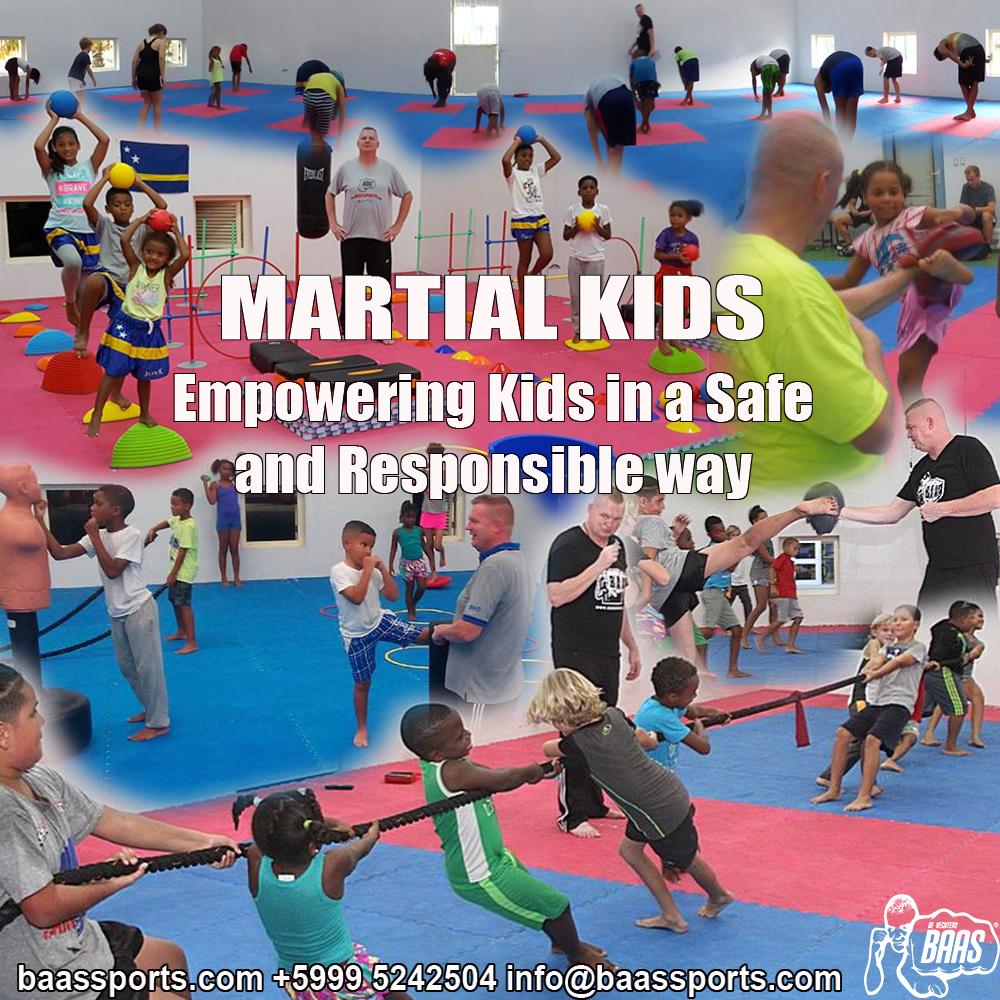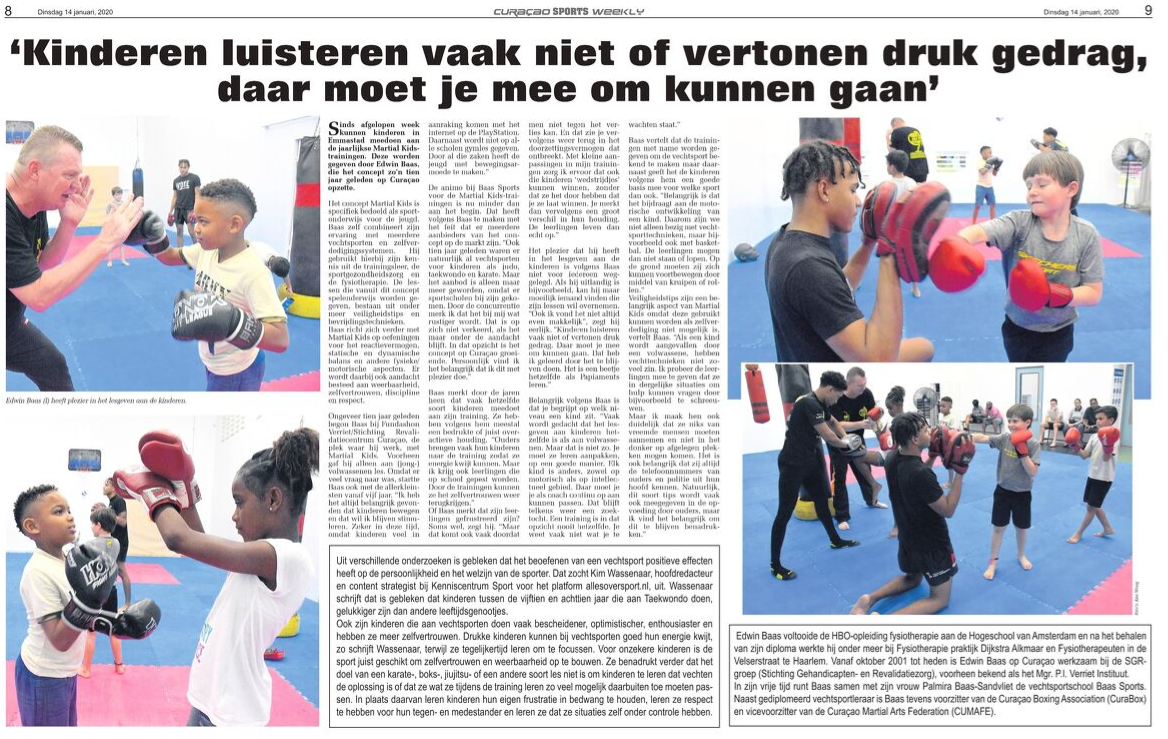 BAAS SPORTS offers classes, workshops, clinics, seminars, courses, private groups, personal training, etc.